MOUAU Shuns ASUU, Orders Commencement Of 2018/2019 Freshers Registration
The management of Micheal Okpara University of Agriculture, Umudike (MOUAU) wishes to inform all fresh students offered admission into Michael Okpara University of Agriculture, Umudike in 2018/2019 academic session that they are to commence their registration immediately.
The hostels will be opened at no cost from Thursday 17th – Thursday 31st January, 2019 to accommodate those who are interested in staying for the duration of the exercise, at no cost.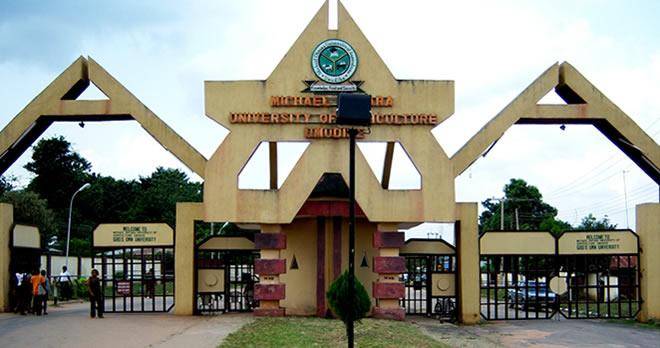 For full details and guidelines of the 2018/2019 registration for new students
Signed:
Jacinta N. Ogwo-Agu (Mrs.)
Registrar & Secretary to Council.