OAUTH School Of Health Information Management Admission, 2020/2021 Announced
Select Language
This is to bring to the attention of the general public that the sales of forms for prospective candidates into the School of Health Information Management (SHIM) OAUTHC, Ile-Ife for 2020/2021 academic session is on-going, interested candidates who must have sat for the 2020 UTME examination and obtained five (5) O'level credits at not more than two sittings [in English Language, Mathematics, Biology/Health Science and Chemistry] are eligible to apply.
In addition to the above, all ND applicants must know that final admission into the school shall be based on the JAMB-UTME approved cut-off marks as later decided by JAMB for Polytechnics, Monotechnics and Colleges of Education in the 2020/2021 academic session.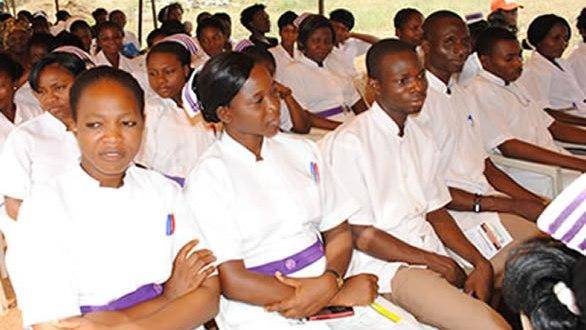 Candidates seeking for ND admission must have obtained the minimum entry requirement of five (5) credits at not more than two sittings in the WASC/SSCE/NECO/NABTEB in the following subjects: English Language, Mathematics, Biology/Health Science, Chemistry/Physics and any other subject such as Geography, Economics, and Civic Education.
Candidates who sat for the 2020 JAMB examination and have chosen this school [SHIM OAUTHC, Ile-Ife] in JAMB application form are eligible to apply.
Candidates who sat for the year 2020 JAMB EXAMINATION and did not chose SHIM, OAUTHC, ILE-IFE, but wish to do change of Institution to SHIM, OAUTHC, ILE-IFE are qualify to apply.
Candidates intending to pursue the 2-year HND programme must have obtained in addition to 5 credits at O'levels, the National Diploma Certificate (not below Lower Credit) in Health Information Management, together with an evidence of completion of one year (compulsory) Industrial Attachment in a reputable health institution, or an individual with a technician/ professional diploma certificate from a recognized school of health technology.
Pregnancy is prohibited during training
2. CONDITIONS FOR ADMISSION
The selection of candidates will be based on the possession of requisite academic qualification, good performance in both the written examination and oral interview. The written examination for ND applicants will be tested in:
English Language
Mathematics
General paper
METHOD OF APPLICATION
Interested ND applicants are to pay a non-refundable fee of N2,000.00 while HND applicants are to pay N6,000.00 through REMITTA payable to OAUTHC, Ile-Ife account.
NAME OF SERVICE/PURPOSE: STUDENT'S FEES
DESCRIPTION: 2020/2021 SHIM FORM.
On presentation of the evidence of payment, application forms are to be collected from;
The Head,
School of Health Information Management,
OAUTHC, P.M.B. 5538,
Ile-Ife,
Nigeria.
Completed application forms must be returned to the Head of School not later than August 24th, 2020. Post Jamb examination/oral interview for all applicants comes up between Wednesday 26th – Friday 28th August 2020 in the School premises by 9.00 am.
OPPORTUNITY:
Upon completion of the course graduates of the school are to participate in the National Youth Service Corps Scheme (NYSC) of the Federal Government of Nigeria.