Download WAEC May/June 2020 Timetable Starting Aug 17 – Img file
Select Language
The Federal Government announced on the 27th of July 2020, that exit classes for Nigerian Secondary Schools are to resume on the 4th August, 2020. The announcement was made by the Federal Ministry of Education through a press statement that was signed by its Director For Press And Public Relations, Ben Goong.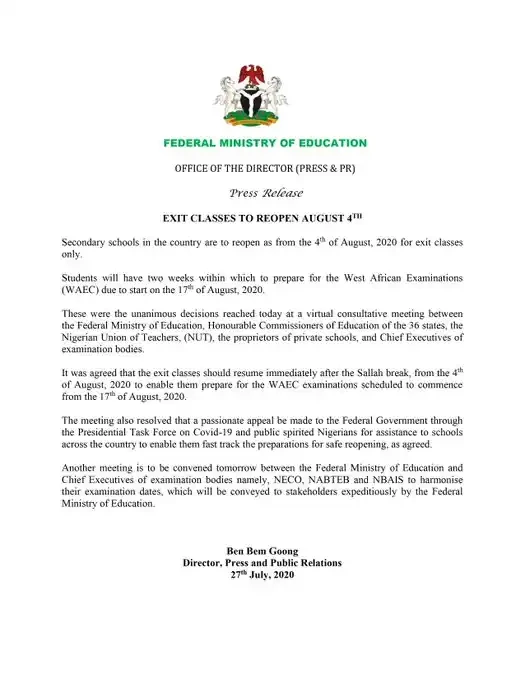 According to the Government, the reopening of exit classes will enable the students to have 2 weeks of preparation for their West Africa Examination Council (WAEC) examination which is scheduled to start on August 17, 2020.
The unanimous decision was reached during a Virtual consultative meeting between the Federal Ministry of Education, the Commissioner For Education in each of the 36 states of the Federation, the Nigerian Union Of Teachers(NUT), the Proprietors Of Private Schools and Chief Executives of examination Bodies.
The timetable is as follows :