Dr Stella Emmanuel And Why The West Is Furious with her Expose'
Select Language
Dr. Stella Emmanuel, a Nigerian-born and trained physician who base in the USA, has been trending on various social media networks after she gave a fiery speech on Monday, concerning the COVID-19 global Pandemic.
While speaking in a news conference during a White Coat Summit at Washington, she proclaimed that she has treated nothing less than 350 people suffering from COVID-19 and none have died. Dr. Stella claimed that hydroxychloroquine, an antimalarial drug, Zithromax, Zinc, and some other antibacterial drugs were effective remedies for the COVID-19 virus.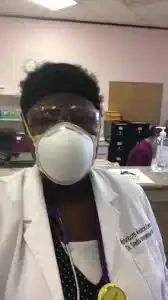 The Nigerian US-based doctor who Dr. Simone Gold described as a warrior, spoke during a news conference organized by a group of American doctors under the aegis Americas Frontline Doctors. The Conference was held in front of the US Supreme Court in the USA capital city.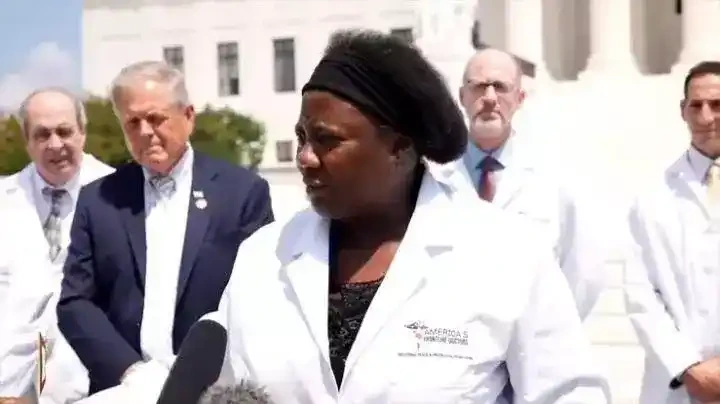 The doctors were having a two days White Coat submit, aimed at addressing the massive misinformation about the COVID-19 Virus. Dr. Stella Emmanuel refuted warnings from experts on the alleged heart problems attributed to treating a COVID-19 patient with hydroxychloroquine. She further narrated her experience with using the drug to treat COVID-19.
The Nigerian-born doctor who was later joined by other American frontline doctors gave an account of how she has successfully treated a tally of patients not less than 350 with Zithromax, Zinc, and hydroxy-chloroquine.
In her account, she noted that she came to the submit to tell Americans that no one needs to die because the virus has a remedy which is Zithromax, hydroxy-chloroquine, and Zinc.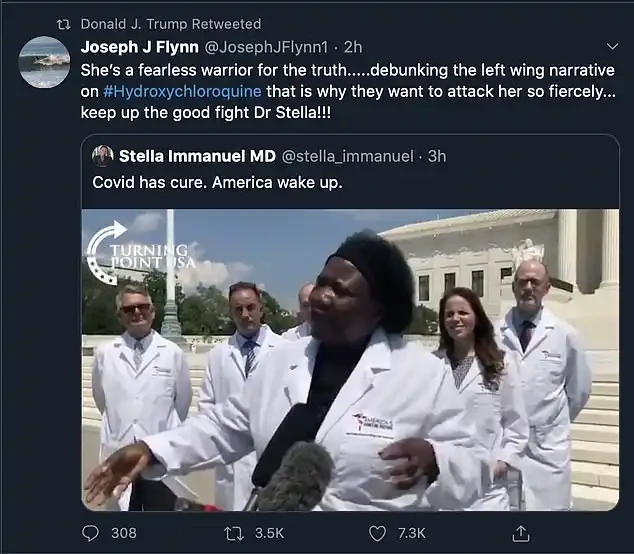 She emphasized that she had received tremendous threats that her practice submit would be seized if she does not stop administering the drugs to COVID-19 patients. However, she has insisted that she will defile all threats and continue to save the lives of Americans.
She noted that she does not care, that anyone can report her to the bots, she stressed that she will not let Americans doe, even if it means death for her, she said that she is ready to be nailed if that is what her they deemed fit.
Below are the excerpts from Dr. Stella's speech.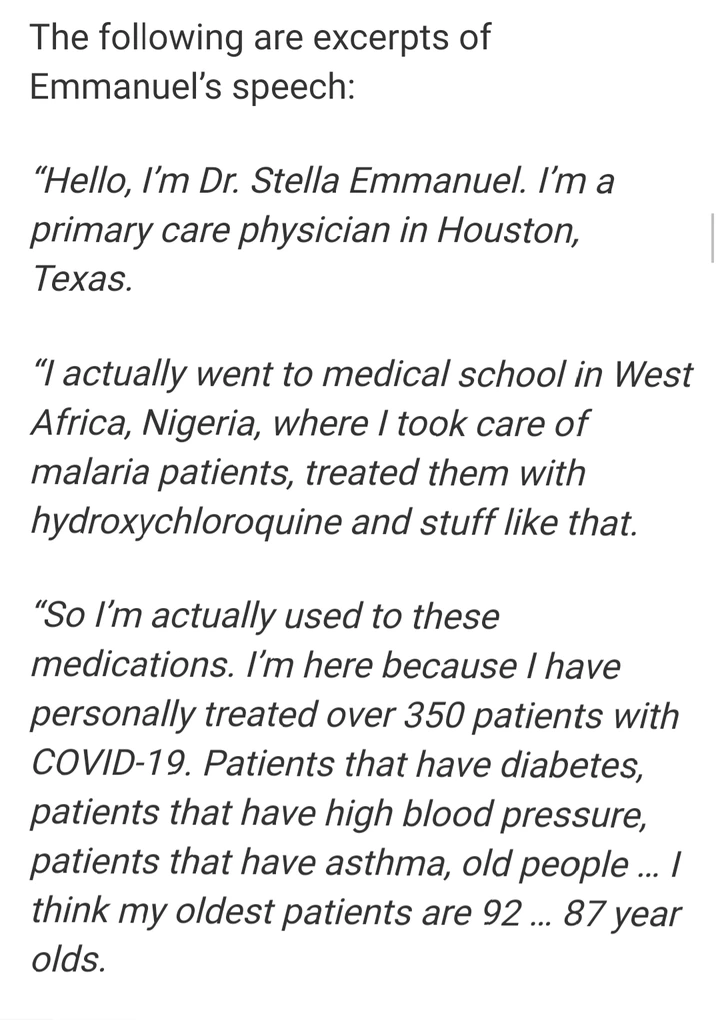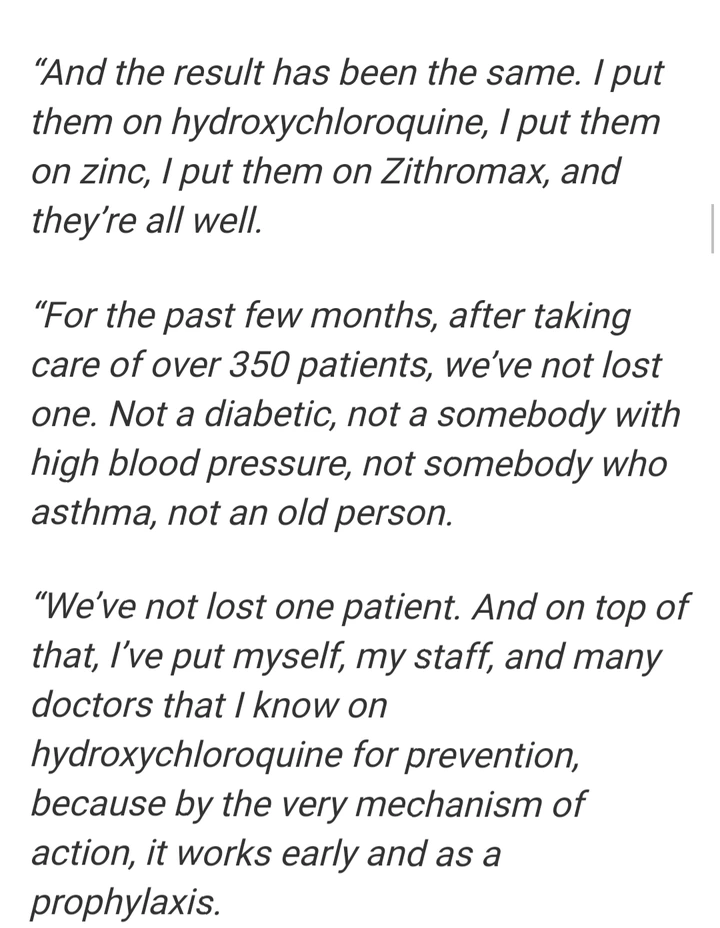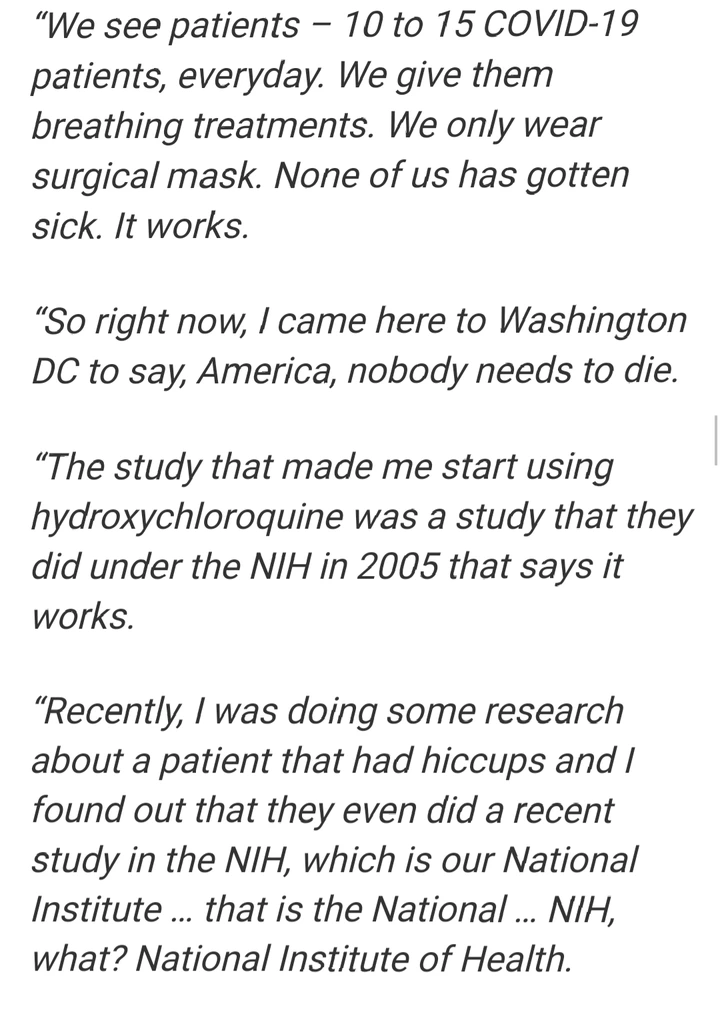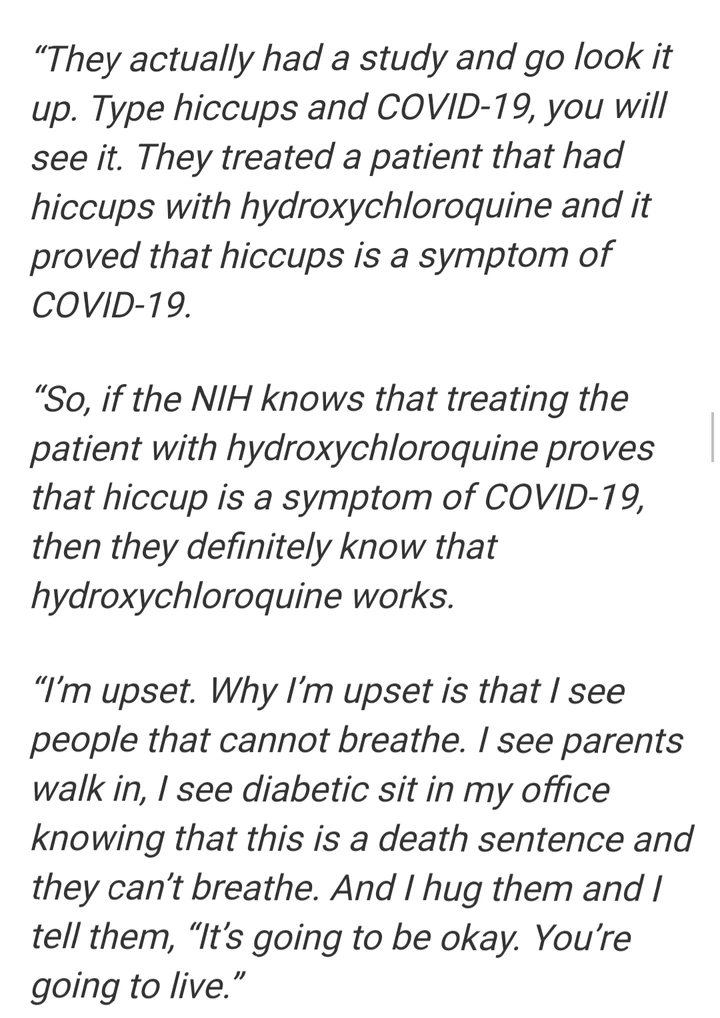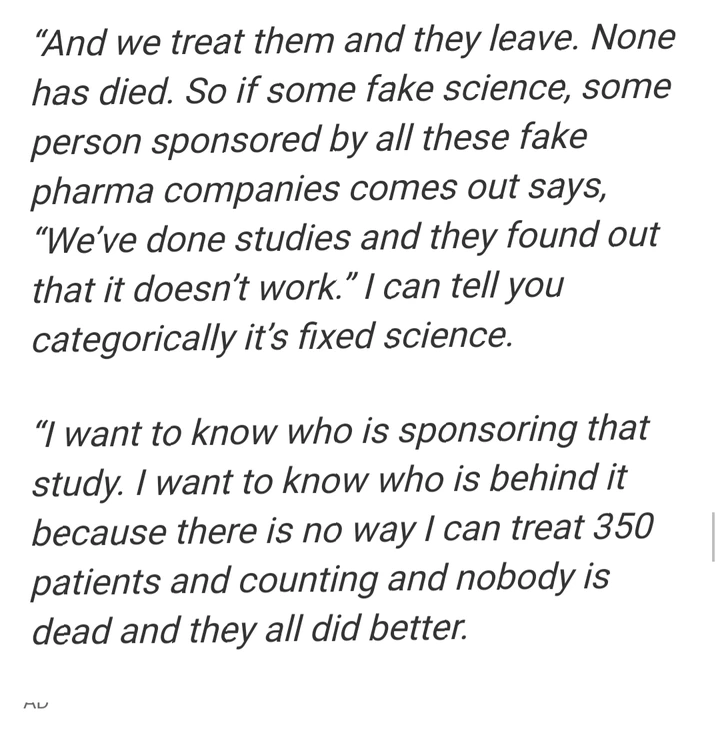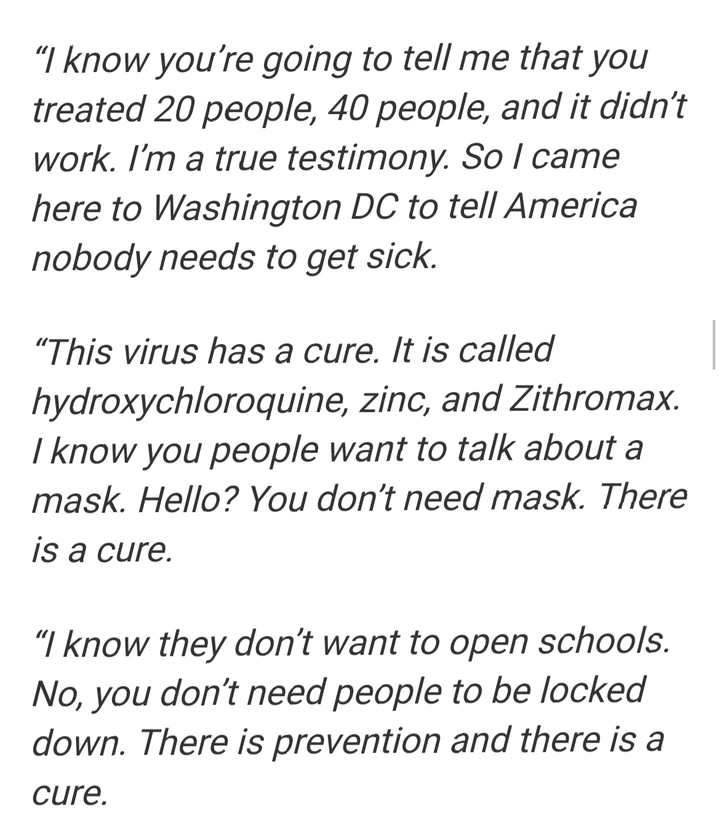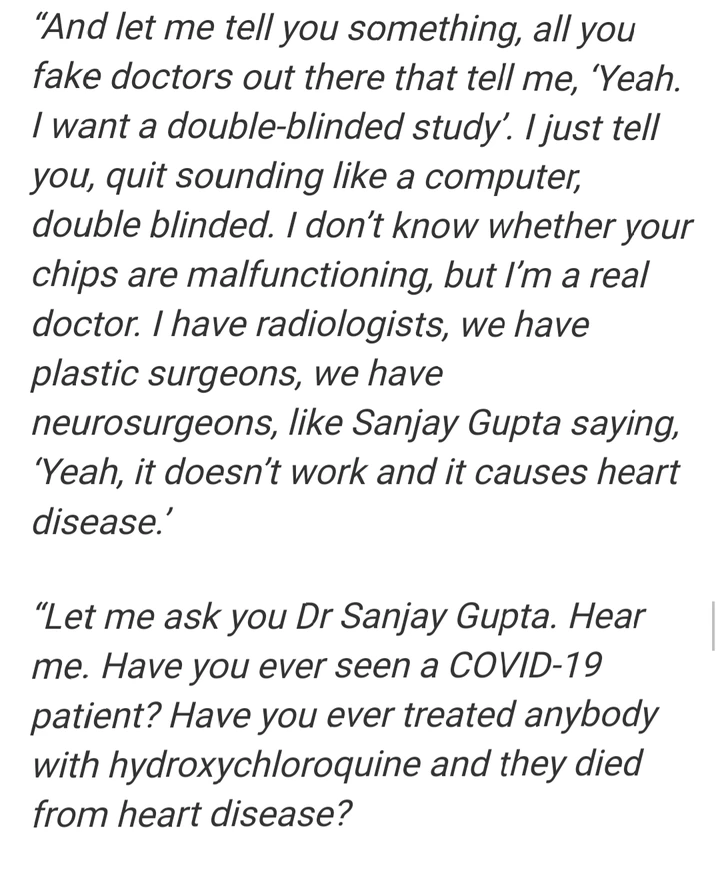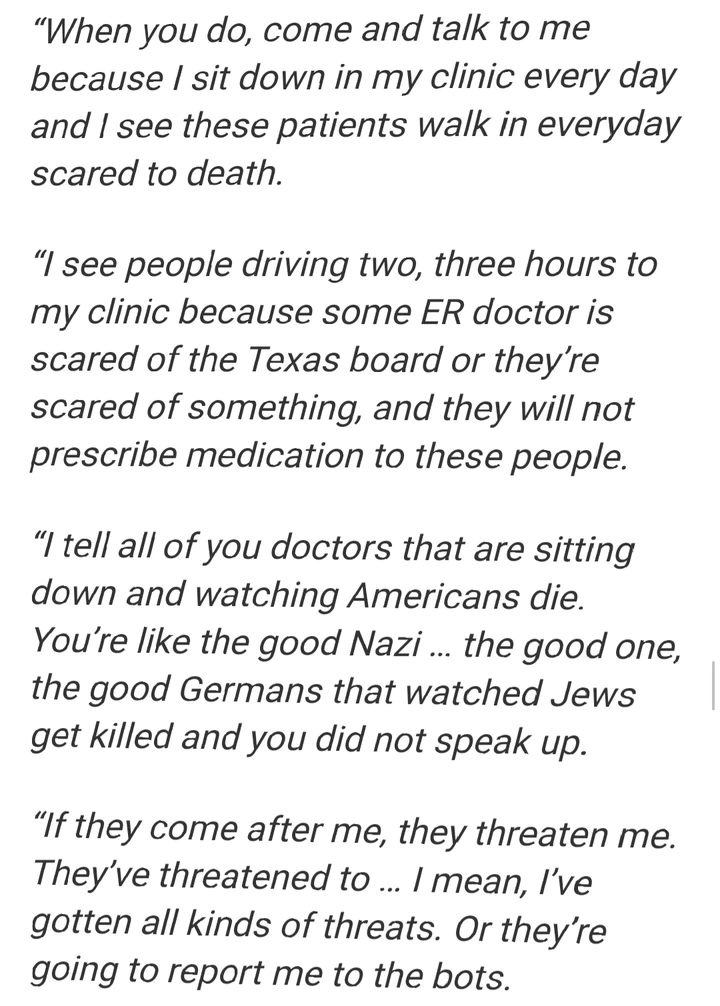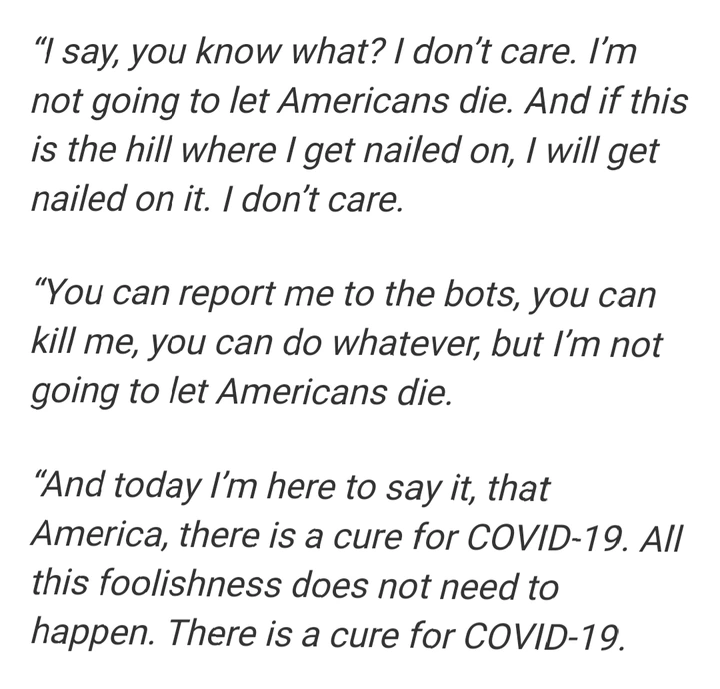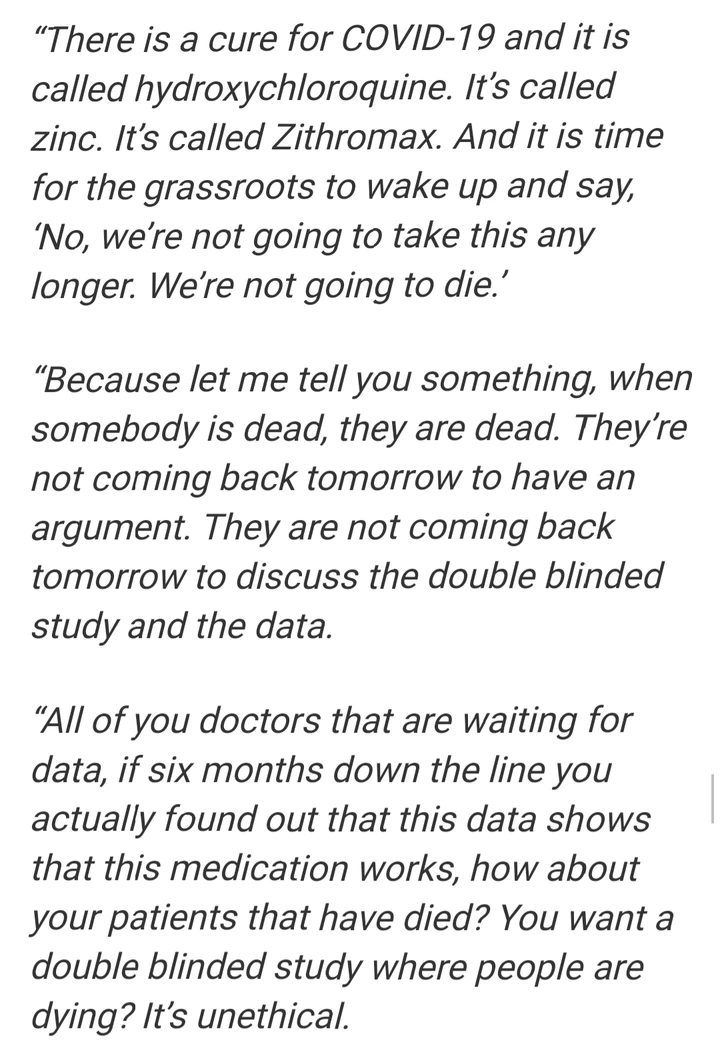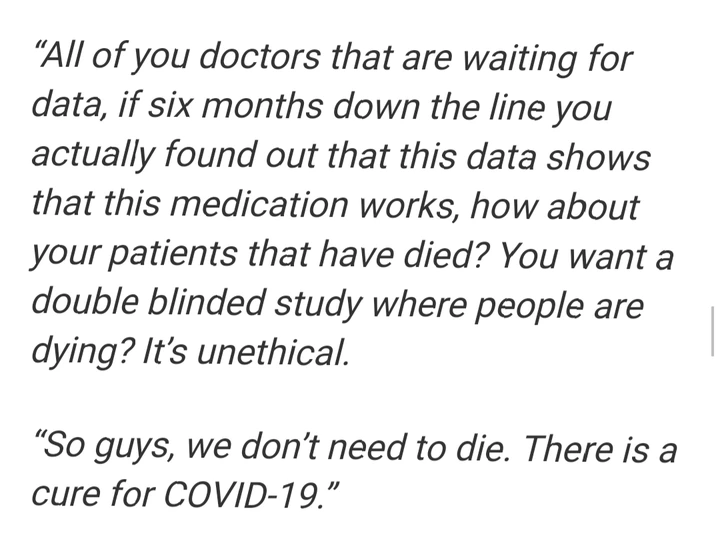 What is your say, do you think there is truly a hidden agenda that lies behind COVID-19? Share your opinions, and follow my account for all the breaking stories from around the world.