Step By Step Guide on How to Verify O-level Result In JAMB Portal
It is best we know how to do some certain things ourselves because sometimes when we pay people to do them, is either they make one mistake or the other. Like the saying: "if you want something done right, do it yourself".
Today we are going to learn how to check if our O'level result have been uploaded successfully and to know if the result is actually our own in our JAMB Portal.
Let's begin.
1. Log into your JAMB Portal (Account) using this link: https://portal.jamb.gov.ng/efacility./
Fill in your email and password then log in.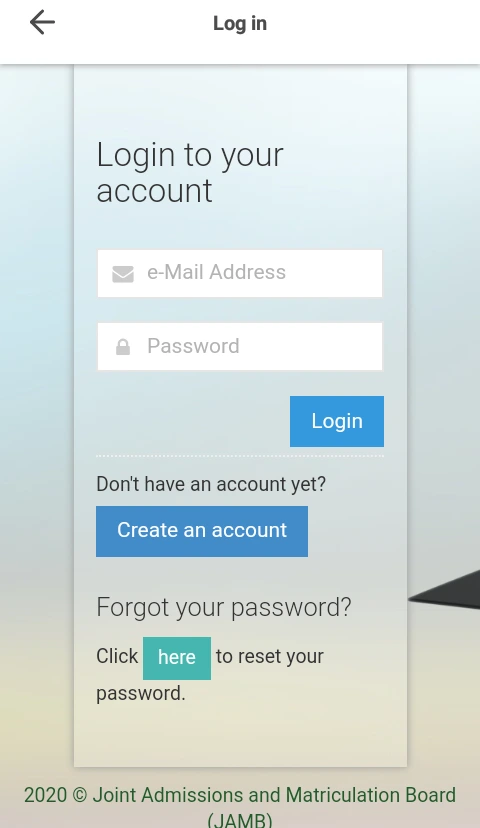 Make sure you're using a desktop viewing browser like Google chrome.
2. Now at the top right hand side of the screen beside and after the profile logo click on that place. That is the menu bar, so click on it. Here is a picture.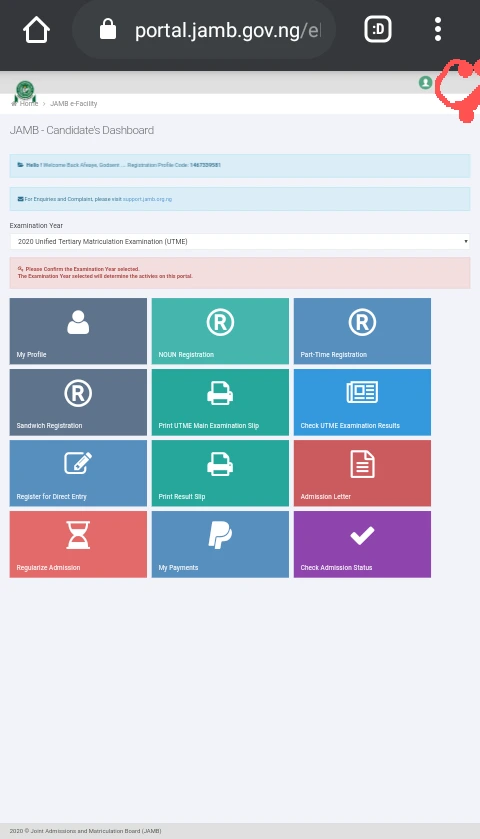 3. After clicking on it, the menu will appear, come down on the menu then click on check Admission status. Here is a picture.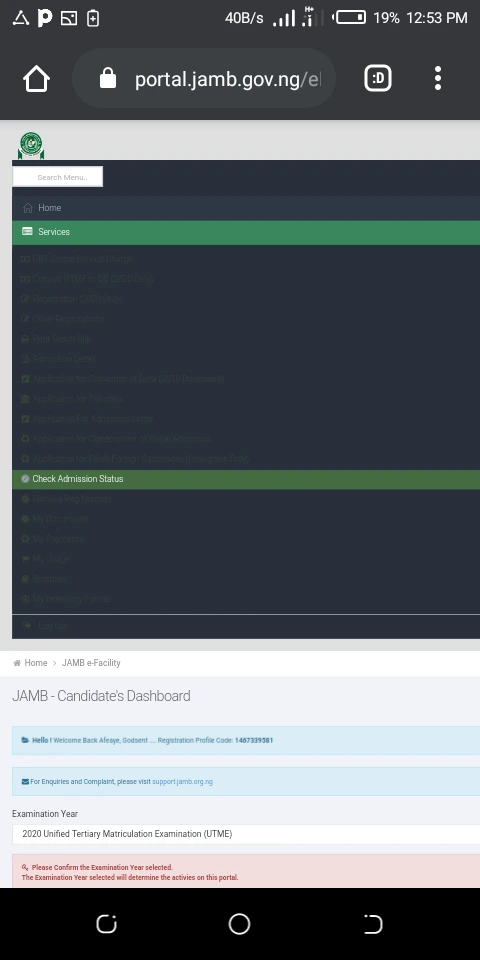 4. After that a new page will appear, when the page appears, click on ACCESS MY CAPS after that you will be moved again to a new page. Here is a picture.
5. When the page appears, look at the left hand side of the screen, you will see a menu there. Go to the menu and find MY O'LEVEL when you see it, click on it then your O'level result will appear if you have uploaded them. But if you have not uploaded the O'level result, you will see a notification that there is no O'level result.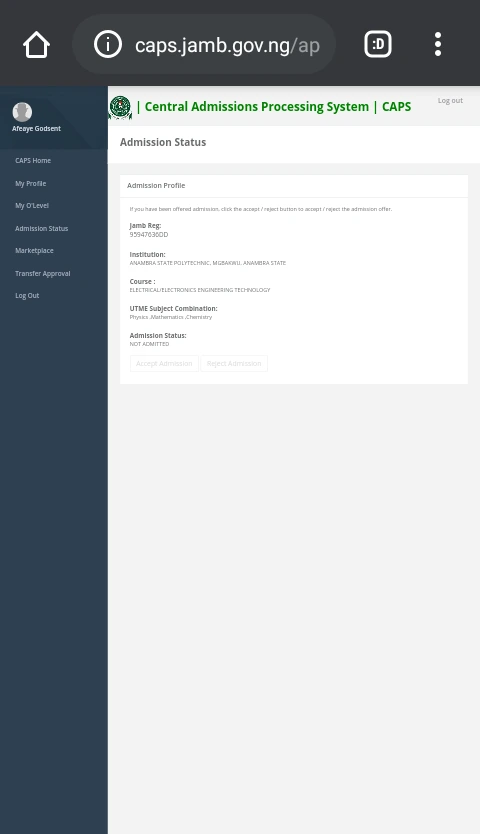 If your results are uploaded successfully it should be like this: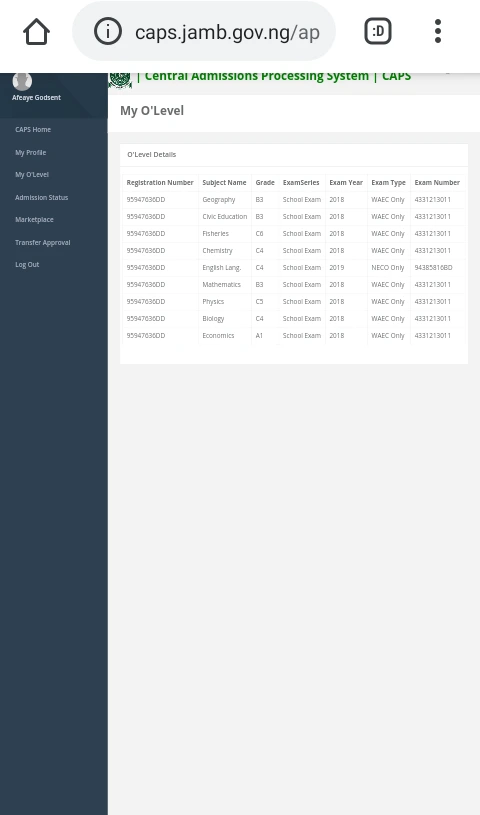 So that's how you can check your O'level result using your smartphone.
Hope this article was helpful.
Please Like, comment and share.