Metro: IPOB Football Club Trends With Years of Clean Sheets
Select Language
The Indegenous People of Biafra (IPOB), of New Delhi, India, have enjoyed a smooth and joyous ride since their inception as a team. The team of talented and passionate footballers have resolved to remain unbeaten.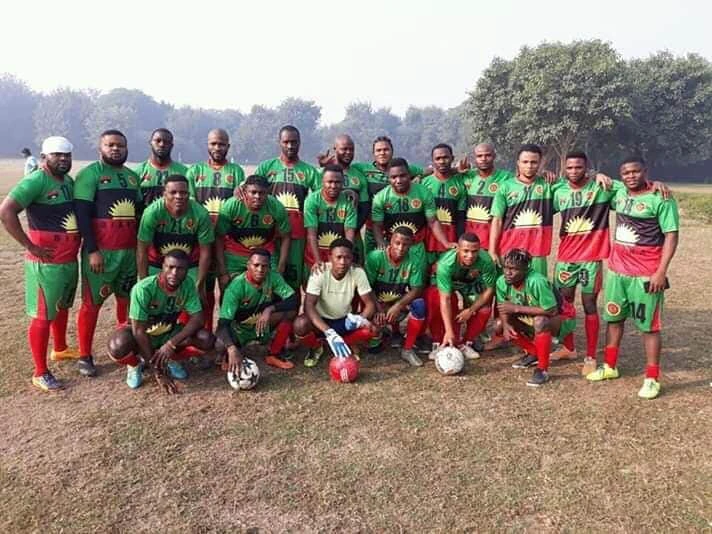 This unprecedented achievement has spurred members of the football team to boast about the many other things they can do.
The team, whose jersey bears a resemblance with the Biafran flag, has a 23 man squad. After on of their games against Tabanacle Club, where they defeated the club by a lone goal, fans of the team took to the social media to boast about their club's capacity to do more in the future.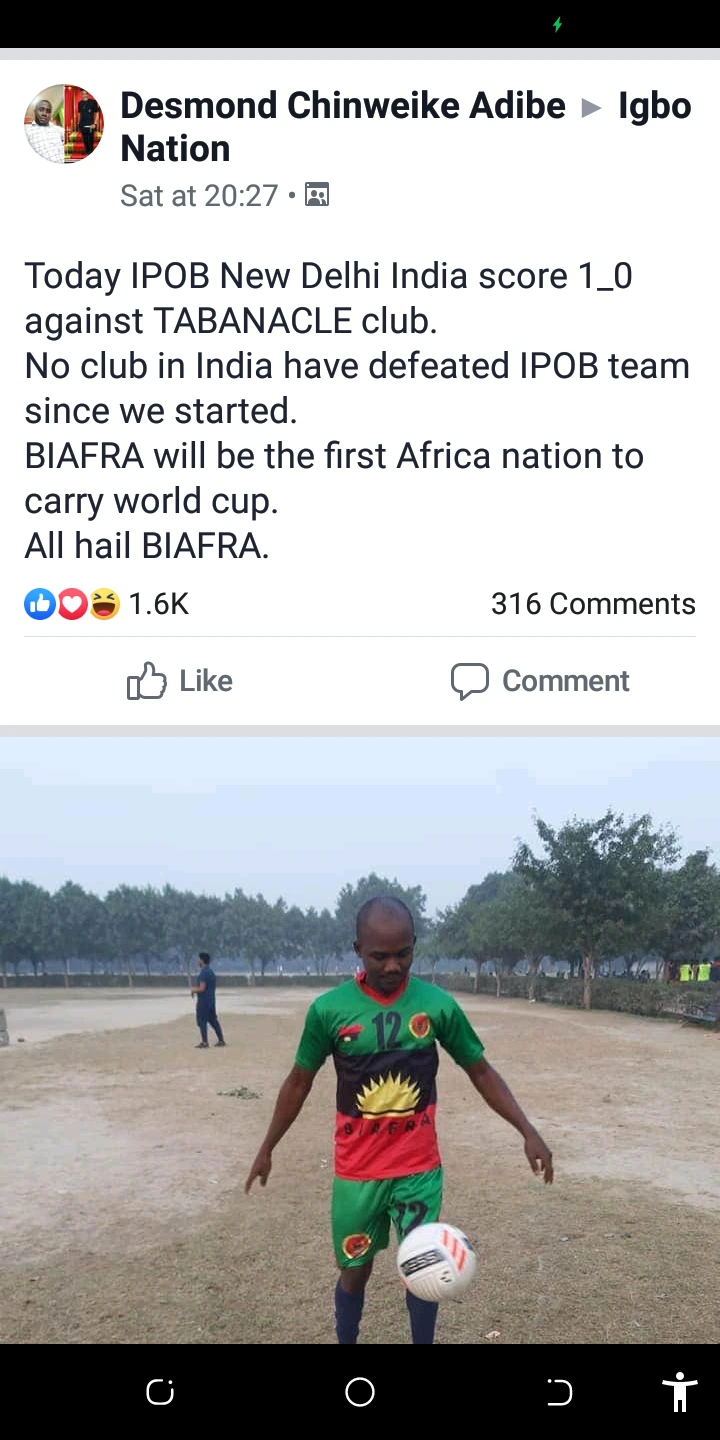 It was revealed on Facebook that, "No club in India have defeated IPOB team since we started. BIAFRA will be the first Africa nation to carry world cup…"
With discipline and hardwork, the team is expected to make records and surpass existing records.