'OshoCalmDown' : Tambuwal Advices Oshiomole Ahead of Edo Guber
Select Language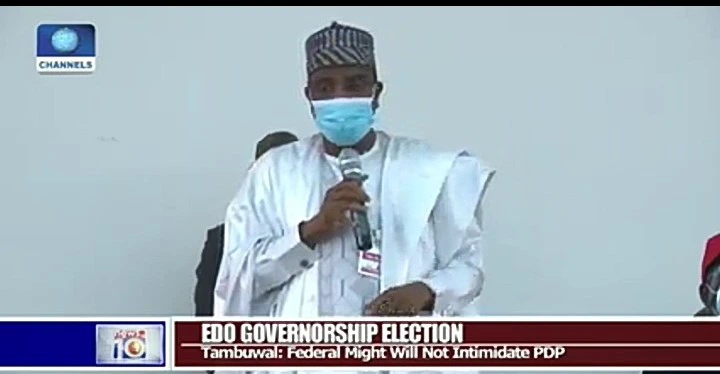 As the race for who gets the top job in Edo State government house continues to intensify. Various political parties have been making severe efforts to win the hearts of the people ahead of the September 19 Gubernatorial elections in the state.
As parts of efforts to ensure a free and fair elections in the state, the People's Democratic Party is vowing not to allow anything called Federal Might to prevail in the upcoming poll. This was explicitly stated during the meeting held by the party leaders in Benin City, where they noted Governor Godwin Obaseki's achievement in his first term in office which is perceived as the selling point of the party's candidate.
Speaking on the meeting, the executive governor of Sokoto state and chairman of the PDP governors' forum, Governor Aminu Tambuwal assured the people not to be worried about federal interference in the upcoming election.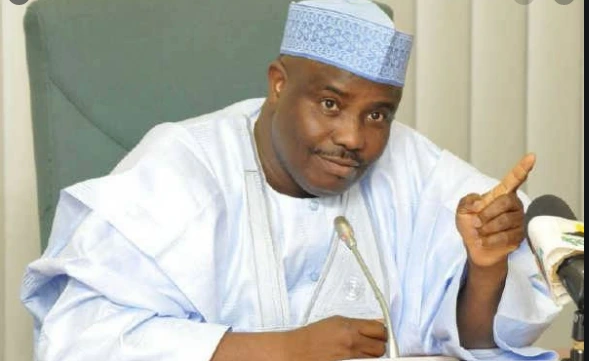 According to Gov. Alhaji Tambuwal; "There is nothing like federal might, I can tell you that one, if my colleague from Rivers is here he would have told you, Akwa Ibom, Benue. So don't let anybody come and instill any fear into your mind, it is just propaganda".
I personally believe this statement will go a long way to encourage the people of Edo state to come out massively to cast their votes with confidence that the election will be free and fair.
What is your take on this?