Latest News Headlines for August 1st 2020
Select Language
Good morning everyone! Before you proceed, click on the follow button at the top right corner for more update. Here are some of the news that you should not miss this morning:
Nigeria Records 462 New COVID-19 Cases, Total Infections Exceed 43,000
Nigeria has recorded 462 new cases of the novel coronavirus, bringing its total infections to 43, 151.
This is according to the nation's top disease control agency.
Ekiti workers begin 3-day warning strike on Monday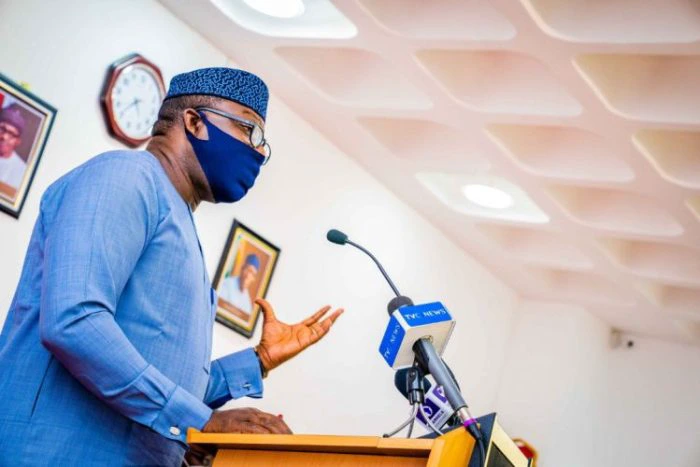 Following unresolved issues relating to unpaid benefits, the Ekiti State organised labour has directed workers to proceed on a three-day warning strike beginning from Monday, August 3.
The strike, according to the Nigerian Labour Congress(NLC), Trade Union Congress(TUC) and Joint Negotiating Council (JNC) was to pressure Governor Kayode Fayemi to pay outstanding salaries, allowances and pension arrears of their members.
FG evacuated 212 stranded Nigerians from Egypt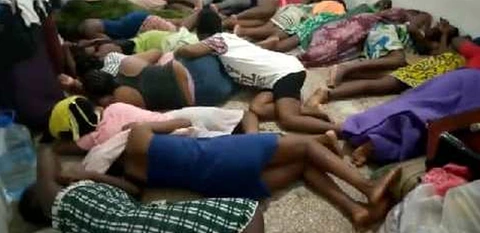 Some 30 Nigerian girls who were trafficked to Lebanon have appealed to the Federal Government to rescue them as they are currently stranded in that country.
They made the appeal in a statement by the President of Journalists International Forum for Migration, Mr Ajibola Abayomi, which was made available to the News Agency of Nigeria on Friday.
Abayomi noted that the girls were all camped in one room with faulty toilet and other utilities, as they were presently housed in a building at Dawra city in Lebanon.
My songs bring hope, comfort – Aida Benjamin
Mamman Daura's Monkey-post Meritocrac
Thanksgiving: Paying Back or Paying Forward to God?
I love to be simple, chic, not dramatic– Actress, Seilat Adebowale
Filmmaker, Femi Johnson launches MonoRoom Reality Show for actors
Abdulrazaq: Osha boy, Aba wife
Middle-aged men: "Take care of yourself first"
Assessing Jobberman's initiative in bridging Nigeria's skills gap
Adegbite's Gold Finger
Zimbabwe: Protesters arrested at banned anti-government march
Sallah in pictures
Not a single offer received for Leverkusen's Harvetz – Rolfes
Nvidia is in advanced talks to buy chip company ARM
Arteta optimistic FA Cup final won't be Aubameyang's final game for Arsenal
Edo 2020: My loyalty to Obaseki sacrosanct, says Shaibu
Nicklas Sule injury comeback delights Bayern's Flick
Face mask defaulters risk six-month jail term from August 4 in Ogun state
Former Middlesbrough boss appointed as Birmingham manager
NCDC confirms 462 new COVID-19 cases
Pioli hopeful Ibrahimovic will extend Milan contract
Zenith Bank Rewards Customers With Massive Giveaways In 'Zenith Beta Life' Promo
Omani, Turkish Leaders Exchange Holiday Greetings
Gov Ortom Orders BSU Management To Pay New Lecturers 8 Months Salaries
UK Wins Bid For Supreme Court To Hear ISIS Bride Case
Eight Russian Navy Ships Make Ready For Ice-Free Northern Sea Route
Delta Judiciary Disposes 1,056 Cases In First Quarter
COVID-19: Oyo Govt Adjusts School Calendar
Stranded Nigerian girls in Lebanon plead for evacuation home
2023: Will Otti dump APGA?
Bauchi's manna from heaven
How I survived the cold war in Afghanistan — Nigerian-born officer honoured by US Navy for honesty
I'll investigate all past, present corruption cases – Buhari
10 killed, three missing in another Lagos boat accident
Ndume right on Boko Haram deradicalisation
Ondo 2020: INEC posts provisional list of governorship candidates, deputies
NBA new president Akpata dedicates victory to young lawyers
10 killed, three missing in another Lagos beat accident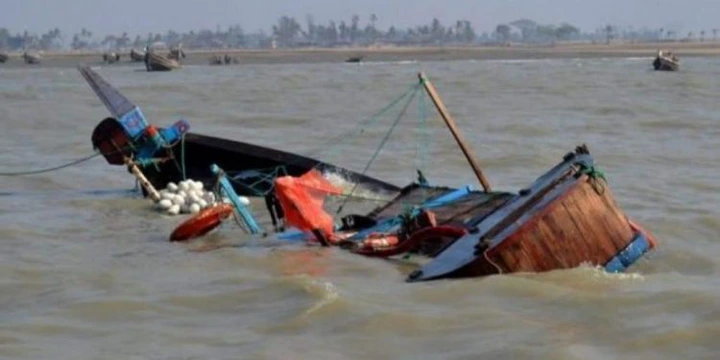 At least 10 persons have been confirmed dead while three others were still missing after a boat capsized in Lagos.
Killings: FG deploys over 7,000 operatives in Borno, Southern Kaduna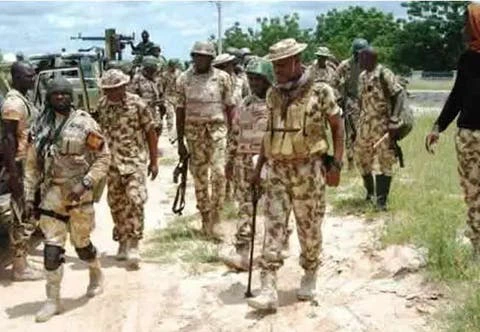 Borno State Commissioner of Police, Mohammed Aliyu, on Friday, said the death toll during Thursday's attack on Maiduguri by suspected Boko Haram members had risen to six with 27 injured.
What Sam Momah said about Nigeria before he died on Wednesday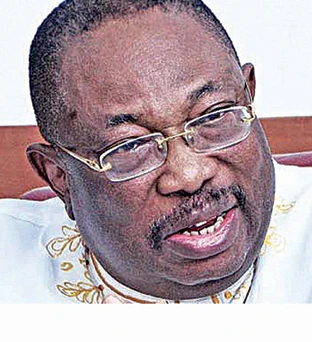 At the presentation of what turned out to be his last book on July 6, 2020, former Minister of Science and Technology, Major General Sam Momah (retd) left some food for thought in the consciousness of journalists, guests and dignitaries at the event. The book (his twelfth) "Why We Must Restructure Now," is arguably the most authoritative piece of literature on the subject matter till date.
Here are some of the things he said at historic event.
"Restructuring is not resource control. It is instead a globally agreed win-win strategy of replacing fossil energy with renewable energy in order to check effectively the worsening menace of global climate change which is causing floods of tsunami proportion, soil erosion, desertification and bush fire.