2023 Zoning: Na'Abba Drums Support for South East Presidency
Select Language
A prominent Northern Leader has thrown his weight behind the call for the presidency to be given to the South East region during the election circle in 2023.
The South East region comprising of Anambra, Abia, Enugu, Imo and Ebonyi is the biggest ethnic group in the country without producing the president or Vice president since the return of democratic rule in 1999 and this has led to a passionate demand by key stakeholders for the region to be recognized with the 2023 Presidency.
And a former Speaker of the House of Representatives, Ghali Umar Na'Abba said he would support the region if one of its politicians threw their hat into the race in 2023.
Na'Abba, a prominent Kano born politician said although he is not particular about where the individual hails from, but noted that he would back the South East region, "but the individual has to convince me that he has the competence, capability, capacity that he or she can lead."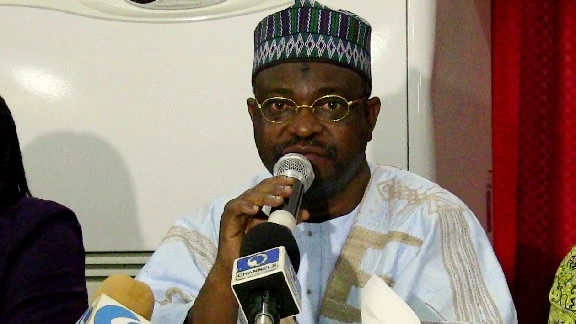 Na'Abba
The former speaker stated that it's not important the region of the country where they come from, adding that Ogun, Katsina and Bayelsa where former presidents Olusegun Obasanjo, Umaru Yar'Adua and Goodluck Jonathan are from are not particularly developed becsse they had the presidency.
He however, dismissed insinuations that the North was still angling for the presidency despite President Muhammadu Buhari on his second term in office.
"The North is not insisting on producing the next president. Personally, I have a long time ago taken the decision not to support the presidential ambition of anybody on account of his/her place of birth, whether it is the North or the South. This phenomenon has not helped all the states that produced our four presidents since 1999."
"If anything, the office is only enjoyed by the cronies of these presidents. If you ask the average Bayelsa man or Katsina man or Ogun man, they will all tell you that they are not better off today than they were before the presidency went to their states."
He said he would support a president of Igbo extractions only if the individual convinces him of his character, capacity and competency and not on account of his tribe or region.
" I very much support the idea of a president from the idea of a president from the Southeast region after all it has long been overdue, but the person has to convince me that he has the competence, capability, capacity, tolerance, acceptance, consideration and empathy necessary for me to entrust him with myself and my family. And it will be the same if the person would come from Kano."
Na'Abba's comment is coming on heels of a relative of President Muhammadu Buhari, Mallam Mamman Daura, who dismissed the call for rotational presidency, noting that it should be about competency and not based on zoning or rotation.