CRIME WATCH: See Boy Who Allegedly Scamed Fellow UNIZIK Students
Select Language
Hello students of unizik, one of your student here by name: CHINWUBA FRANCIS ELOCHUKWU. A medical student. He has defrauded alot of us on a platform called MBLUEBOX. Pls anyone who knows him should contact him to refund our money or else his family and siblings will be arrested".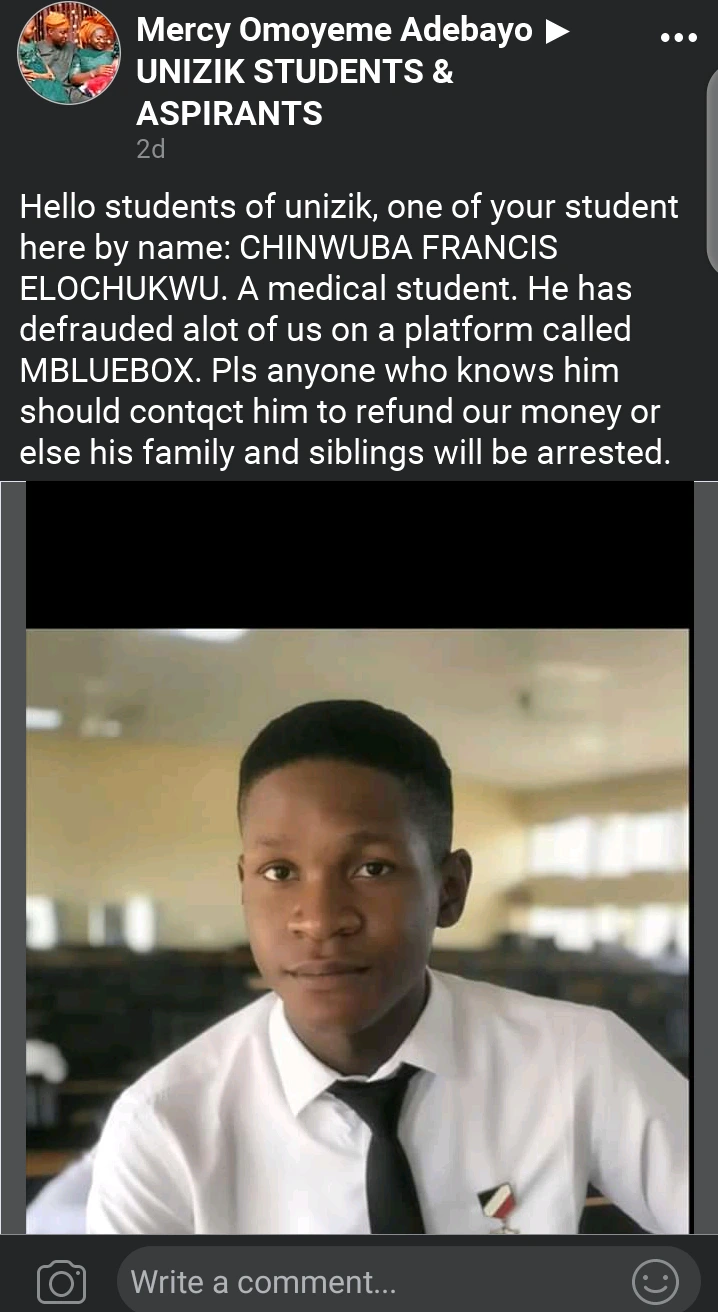 According to the comments, they said he created a platform know as MBLUEBOX, where you can invest any amount and earn double of the amount you invest in 24 hours.
Those who invest their money in the platform said they where all scammed, no money was payed back.
See what people commented below;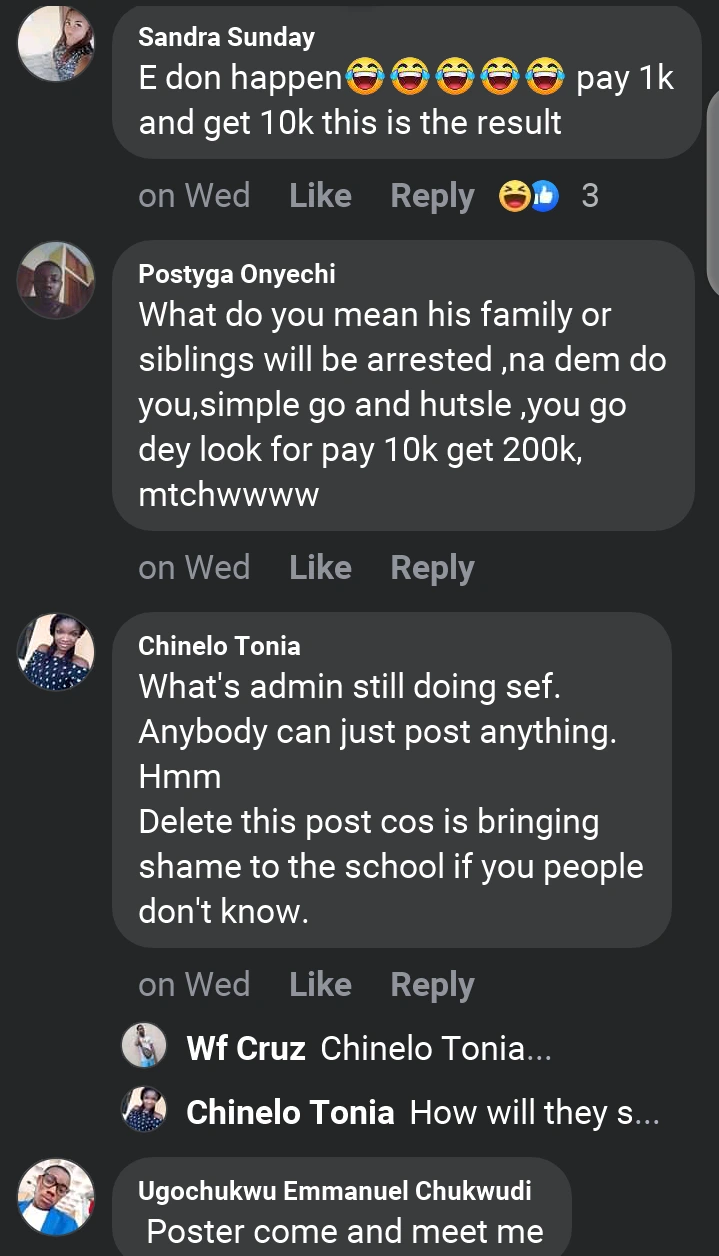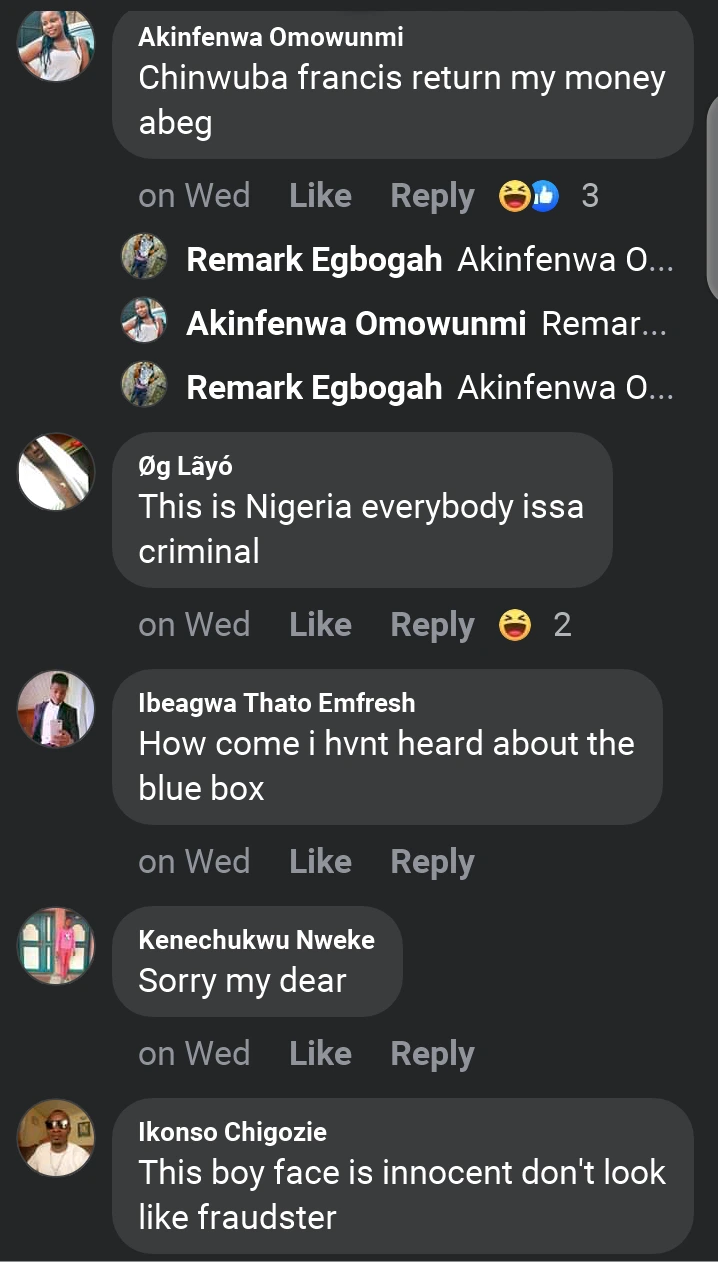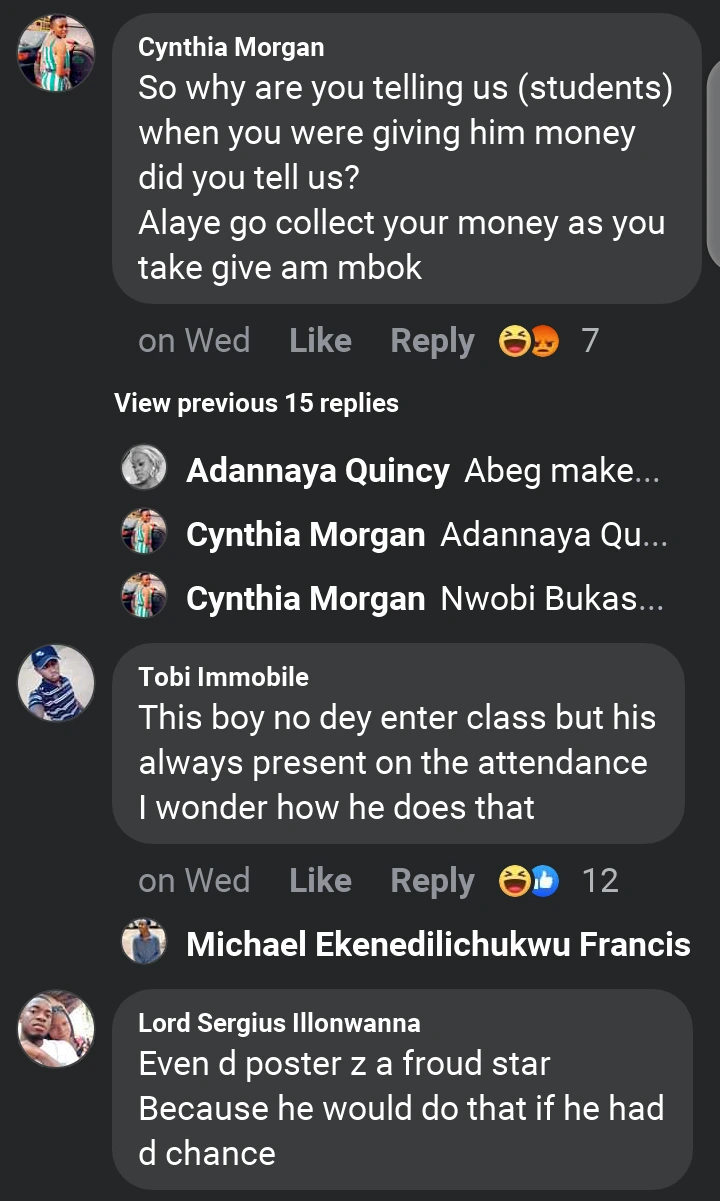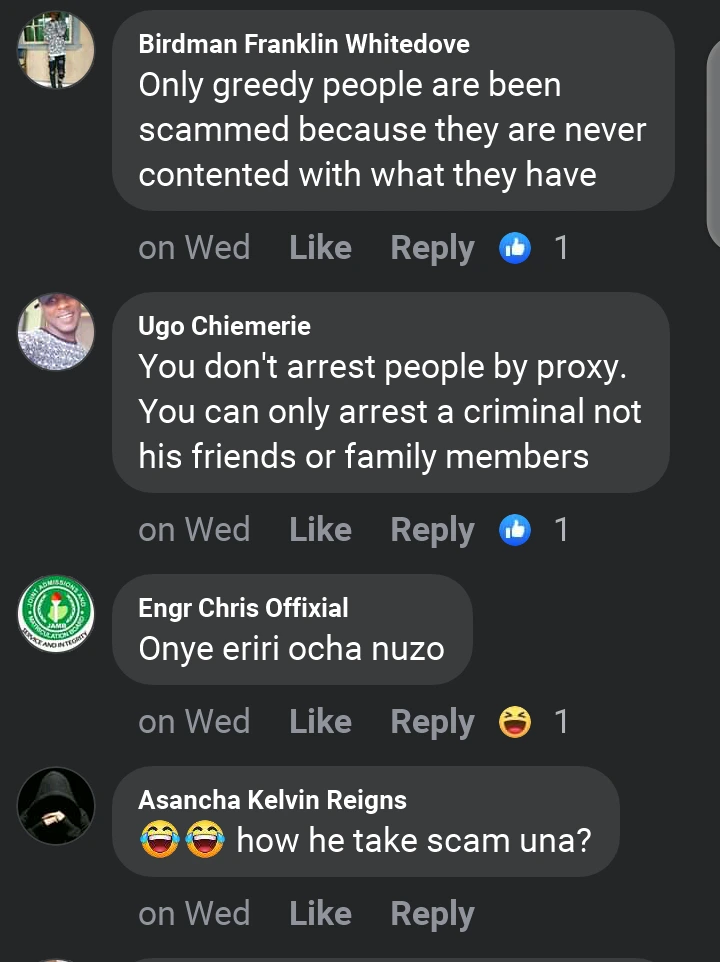 According to previous post about him, they said he has scammed almost 10 percent of the University students in the platform.