Just In: Nnamdi Kanu's Message to SARS, Saboteurs
Select Language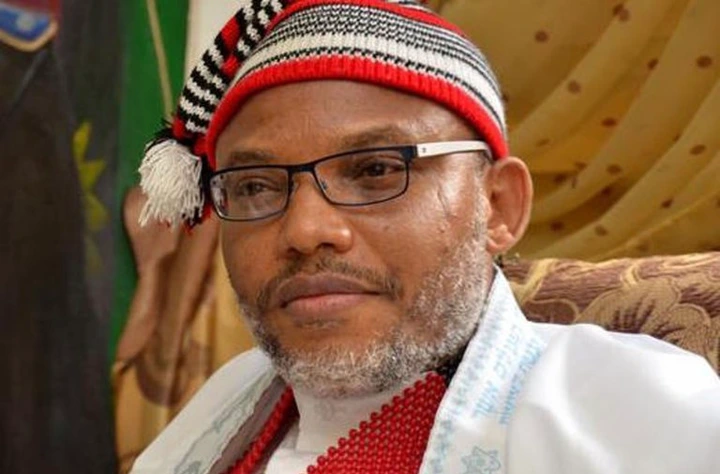 The Leader of Indigenous People Of Biafra, Mazi Nnamdi Kanu has cautioned the Nigerian security operatives, SARS, South East Governors and Nigerian Government against declaring war on IPOB members. He also said that this 2020 something must give in.
Nnamdi Kanu during his live broadcast on 29 July 2020 said;
"They are the ones supporting Terrorist but they will go to South East Governors and ask them not to support IPOB.
"Every SARS COMMANDERS, every Traditional rulers that have arrested IPOB, God is my witness, we will find you and we will deal with you just as MOSSAD from israel did against the Saboteurs.
"This 2020 something must give in. I don't fight like a coward, I first tell you what I am going to do before I do it. Fulanis are busy killing your people and you can't do nothing, if it is an igbo man you will be running your mouth like popcorn, useless people everywhere.
"You closed your borders and they left their own open for their brothers from all over Africa to come in, and the British thought we should fold our hands and keep quiet, they know is not possible," Mazi Nnamdi Kanu said.