PUBLICATION: Analysing The Alleged Genocide In Southern Kaduna
Select Language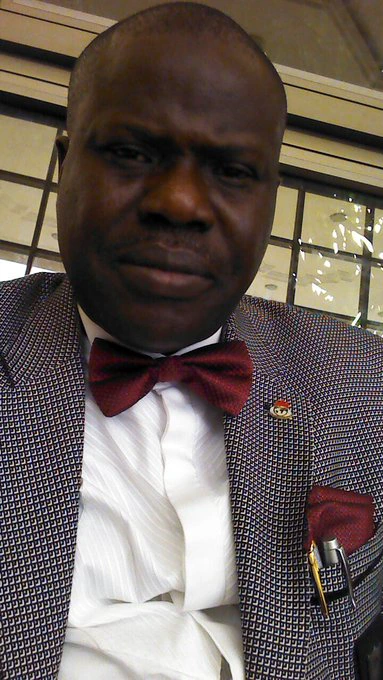 The year 2020 will always be remember in the history of the world because everyone and the world had to experience a difficult time. The COVID-19 pandemic was rebirth experience for everyone as it took the world back to factory settings if I could use that.
Sometime in the month of May 2020, a black American man by the name George Floyd was killed by white police in Minneapolis, Minnesota, United states. Thereafter #blacklivesmatter started trending everywhere on the internet space.
One man was killed in the US and the whole country was on their feet in support of him, including many Nigerian hypocrites.
But they choose to ignore the mass killing in Kaduna and continued their lives as if nothing is  happening.
Where are all those hypocrites trending black lives matters? Where are our celebrities and everyone with influencing platforms? Evil prevails when good men keeps silent.
Kaduna needs our support and prayers like seriously. What is going on there is really heartbreaking.   People are being slaughtered like animals in their own country. These mass killing has become regular occurrence in the North and they are unprovoked.
It doesn't seem like the issue of peace talk will solve it. No particular tribe has the monopoly of violence. In this case, it's maybe an eye for an eye since the government can't do anything about this incessant blood shed. What we are witnessing just proves our elder statesman, former minister of defence, General Theophilus Yakubu Danjuma words correct when he called on Christians to arm themselves and defend themselves. Many people thought he was inciting violence.
The crimes of these innocent men, women and children that are being killed is that they are Nigerians and we all keep silent and rather concerned ourselves with incessant internet trends. There is the ongoing Big Brother Naija to distract the Nigerian populace (after all, the land that flows with milk and honey is there and the Eminados. If you know, you know), don't leave me challenge, women supporting women, and mummy calm down trends etc. But nobody is trending the Kaduna genocide in a country that is not calm in any sense.
In the game of politics, There is what we call "attention bait". It's a distraction for the masses from more vital and important issues and also to cover up for other bigger secret, underground events and flaws. But since Nigeria is already home of jokes, the government don't have to do much to distract the people. They do it themselves.
If you're aware of how Kaduna is divided then you will understand what is happening here. Northern Kaduna are Muslims and Southern Kaduna are Christians. Governor Nassir El Rufia is the head of Northern Kaduna and sympathizer to Southern Kaduna.
Here's a quick flash of his words;
"Anybody, soldier or not that kills Fulani takes a loan"
-El Rufai, 2012.
"I have paid Fulani headsmen to stop Killings in Southern Kaduna" – El Rufai, 2017.
"I won't negotiate with Bandits to stop the Killings in Kaduna" -El Rufai 2020.
Insensitive to political power balancing.
You see no military or police present when Fulani Herdsmen attacks but when there is a reprisal on them, you will see armories. Who cursed this country? I think we all need to assemble again and discuss Nigeria. Why do we have no value for human life?
What is going on?
Who are these bandits? Why do they kill innocent people? What do they want? Are they fighting a religious war or are they just blood-sucking demons in human forms? Why are they deriving joy in killing and maiming humans? Who are their sponsors? So many questions to ask but who should we ask.
The neglect of the North will burn down the north if the elites don't wake up to fix their home but they are more concerned with their self enrichment. The North will destroy the North if appropriate action is not taken. And let's be assured when they bring all this madness south then Nigeria will go straight into another civil war because no other region will tolerate this madness.
In conclusion, let's embrace love and b with each other in Nigeria and see how the country will possibly move forward. Killing of each other is against the will of God. God bless Nigeria. African leaders arise.
Richard Olanrewaju Odusanya—-convener of AFRICA COVENANT RESCUE INITIATIVE ACRI