SAD: Read Full Message of HIV Positive Man Dying Today to His Girlfriend
Select Language
Death is something that comes naturally and no one has the right to take his or her life. Religiously, life is precious and should be respected.
Despite the circumstance, it is very wrong to take your own life. People should learn how to control themselves whenever they are depressed. There are many reasons people commit suicide.
Some people commit suicide because they are depressed and others commit suicide because they are sick. But there is no valid reason to commit suicide.
"Today Is My Last Day On Earth", A Man With HIV Tells His Girlfriend ON Whatsapp (Screenshots).
Below is a true story of a man that is planning to commit suicide because he is suffering from AIDS ( Acquired Immune Deficiency Syndrome).
His sickness got worse and he decided to take his life. Though he contacted his girlfriend to tell her about what he was planning to do.
But his girlfriend encouraged and begged him not to take his own life. Below are screenshots of their chat on whatsapp.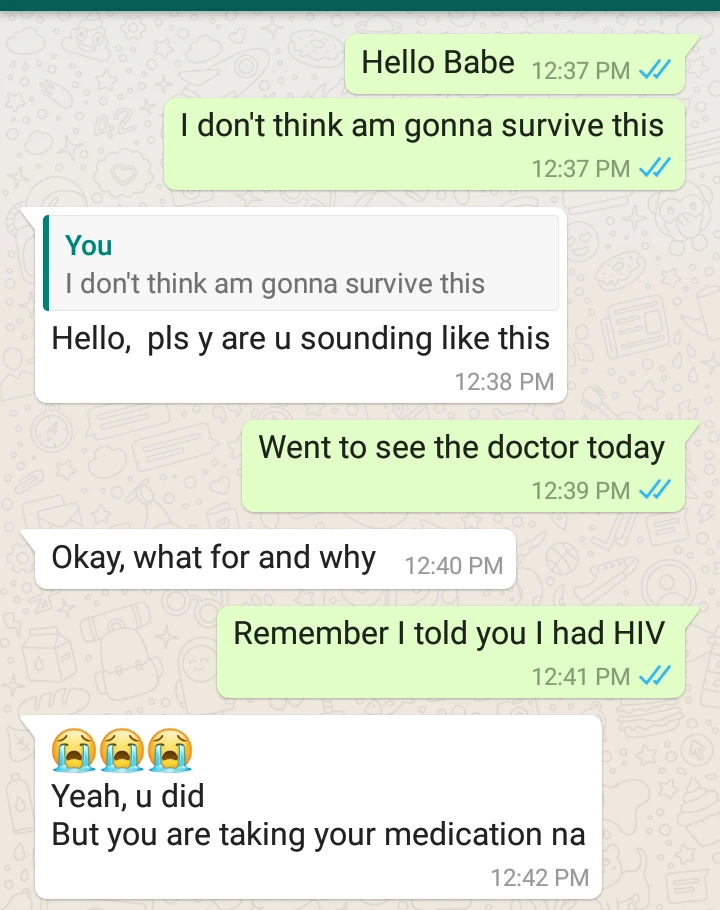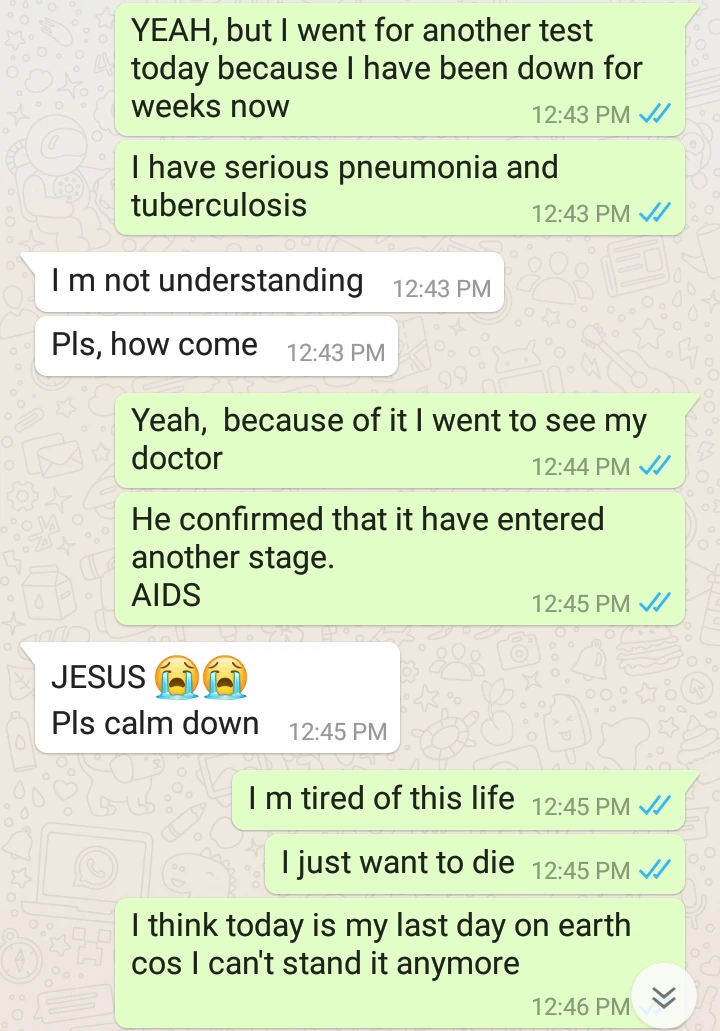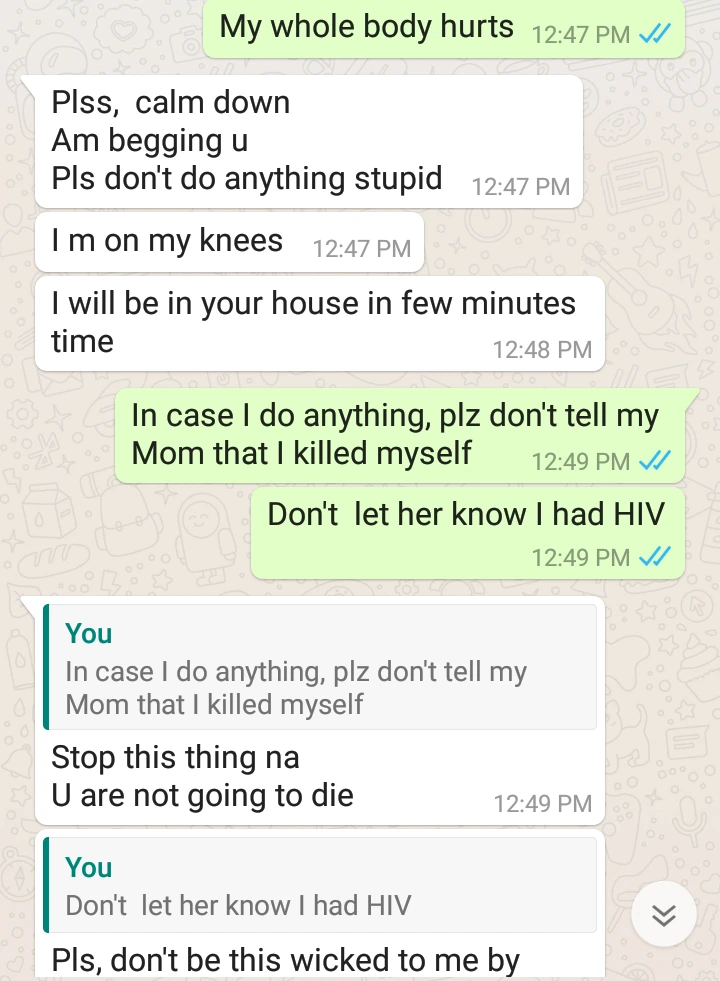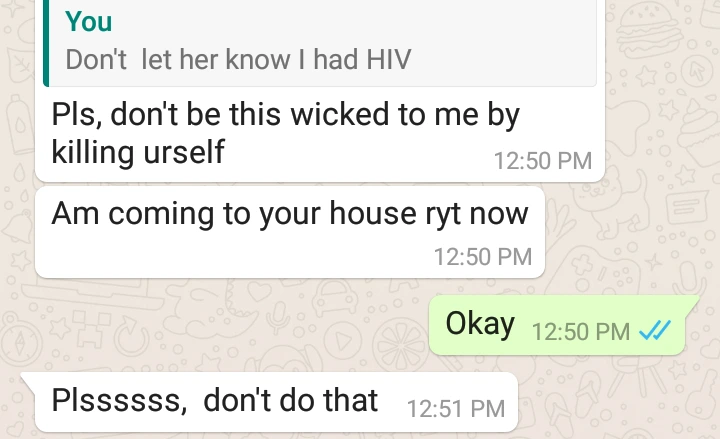 Please, your advice are needed in the comment box below.