BREAKING: UK Citizens Vote For the Halt of Foreign Aids to Nigeria
Select Language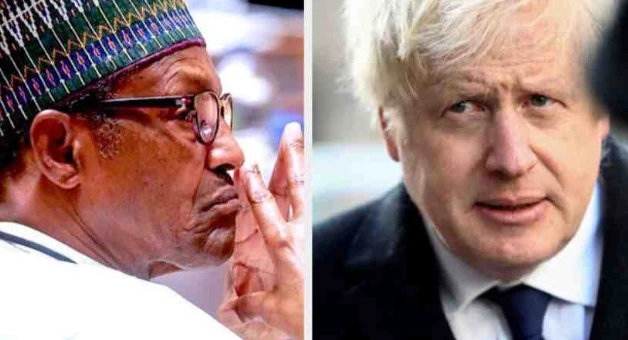 UK citizens are overwhelmingly demanding the British government condition its aid to Nigeria on the goverment's willingness to implement measures that would protect Christains around the country.
Fifty-three (53 percent) of the British people want foreign aids to Nigeria halted while 58 percent, that is, six out of 10 people demand the UK government sanction human rights abusers, a new Savanta ComRes poll shows.
The poll, Daily Express, a UK newspaper reports, follows rising concerns about atrocities carried out by Boko Haram terrorists and bandits in the Northern part of Nigeria.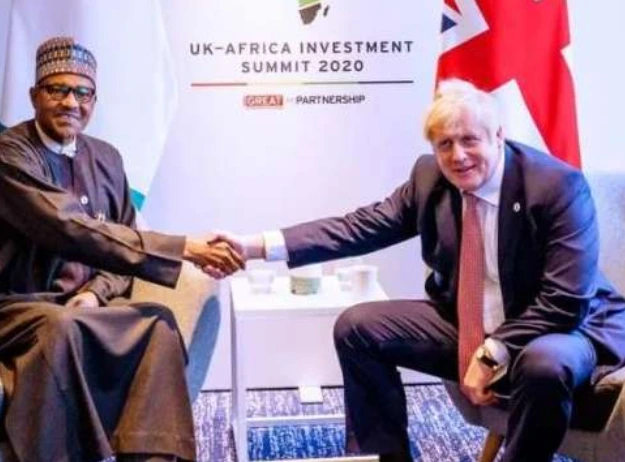 The British people also massively support lobbying the UN to send peacekeeping forces into parts of Nigeria (53 percent).
Two in five UK adults (39 percent) say they expect the UK to speak out against violence towards Christians in Nigeria.
The poll of more than 2,000 adults, commissioned by humanitarian organisation PSJ UK, also found that more than one in four people (26 percent) of people would support Britain intervening with military force in parts of Nigeria, although 35 percent were opposed.
Ayo Adedoyin, PSJ UK's chief executive, was quoted by Daily Express as saying: "For too long, Nigeria's Christians have been silently slaughtered. Their cries have been ignored by the mainstream media and political establishment, both in Nigeria and across the Western world.
"There will be no peace in Africa until Nigeria, the continent's largest economy and breadbasket of the future, can defend each of its citizens, particularly the most vulnerable. While we cannot underestimate the threat of Covid-19, it is undeniable that Islamic terrorism has posed a bigger threat to Nigerian society at the start of 2020.
"The poll findings are highly encouraging, particularly as they indicate a strong expectation of British involvement to solve this crisis. Sanctions on high-profile rights abusers who contribute towards or permit the mass killing of innocent Christians is a good place to start, and I commend the British public for supporting this measure."
A spokesman for the Department for International stressed that aid does not go directly to the government of Nigeria, stating: "We are deeply concerned by human rights abuses against all Nigerians, including Christians, and have raised our concerns at the highest levels of the Nigerian government. Nigeria has millions of people living in extreme poverty, and it is right that the UK provides life-saving humanitarian support to vulnerable people in need."
This is as the Nigerian government says the increased killings in Christian-dominated Southern-Kaduna are motivated by politics and revenge.
Kaduna has witnessed repeated killings, with the latest being an attack on Gora Gan community in Zangon Kataf local government area on Monday, July 21, which resulted in the death of 10 people, while several others were injured.
The attack came barely 24 hours after 21 people were killed by bandits at Kukum Daji village in neighbouring Kaura Local Government Area.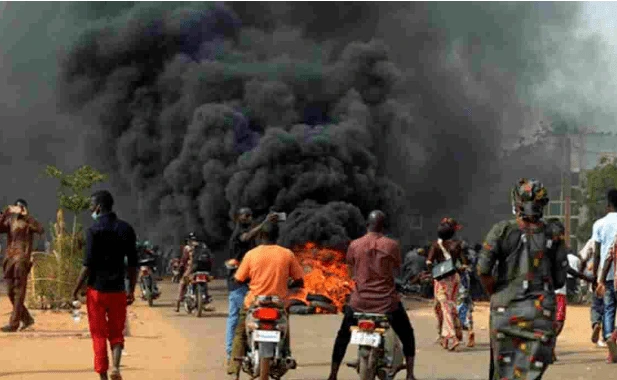 Garba Shehu, Presidential Spokesman said in a statement that the state has a comprehensive security structure in place, but the complicated nature of the situation has made things difficult.
"The Presidency wishes to state that the problem of insecurity in Southern Kaduna State is more complicated than many people are willing to admit," the statement read.
"From available records, Southern Kaduna enjoys comprehensive security deployments, including the Army, Special Forces of both the Army and the Air Force, surveillance aircraft by the Air Force and mobile police units that are on the ground on a 24-hour basis to forestall criminality and keep the peace.
"But unlike other parts of the country, the problem of Southern Kaduna is more complicated than many critics are ready to acknowledge and understand.
"From available security records, the problem in Southern Kaduna is an evil combination of politically-motivated banditry, revenge killings and mutual violence by criminal gangs acting on ethnic and religious grounds.
According to Shehu, the killings have been fuelled by the decision to seek revenge.
"It is a situation in which one criminal group will kill a member of another criminal group out of ethnic and religious motivations, which in turn leads to the eruption of revenge and counter-revenge, thereby making the job of the security personnel deployed to protect lives more difficult," he said.
"We note that revenge and counter-revenge only creates a circle of violence, thereby making everyone else unsafe, especially innocent people."
He advised the people against taking the law into their hands, and urged them to report threats to law enforcement agencies.
"What is required is for the local authorities to radically improve their intelligence capabilities so that security agencies will be alerted in a timely manner to enable them forestall any planned attack," he added.
The presidency also condemned the recent attacks by bandits in Igali, Birnin Gwari and Giwa local government areas of the state and urged security agencies to intensify efforts to address the situation.