In Search of a Comforter As Bishop Kukah Loss His Mother
Select Language
'Trust God' – People React to Who Will Comfort Bishop Kukah?
SocialSpark
Aug 2, 2020 6:22 PM
Opera News Nigeria
Get Opera News on Facebook.
Below are some reaction from people to who will comfort bishop Kukah.
What you should know: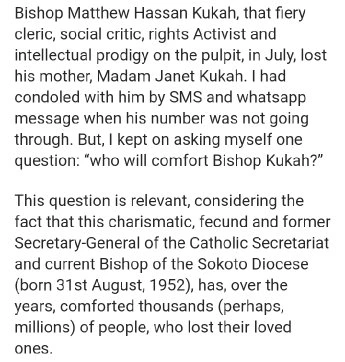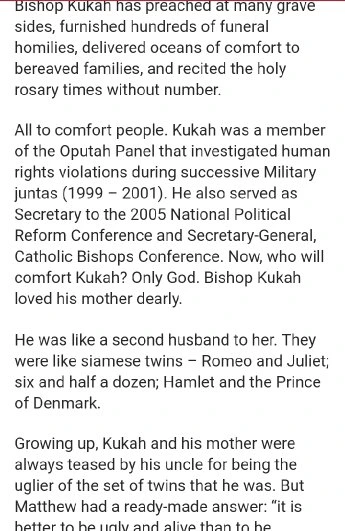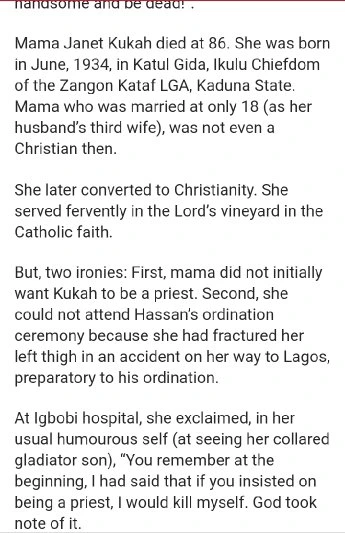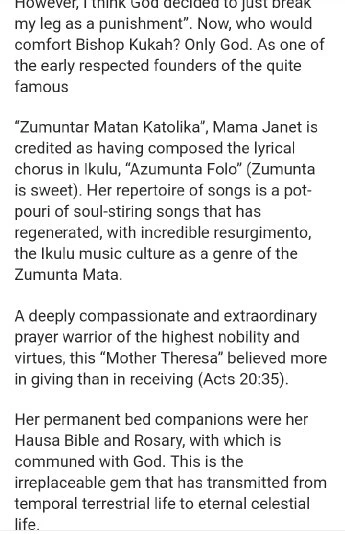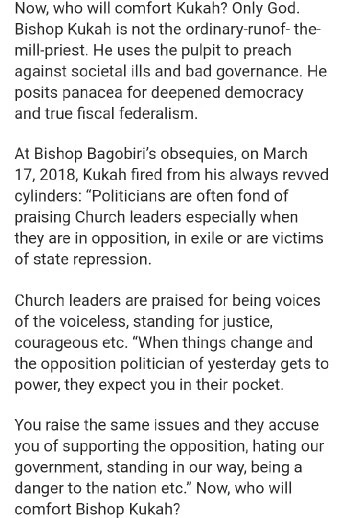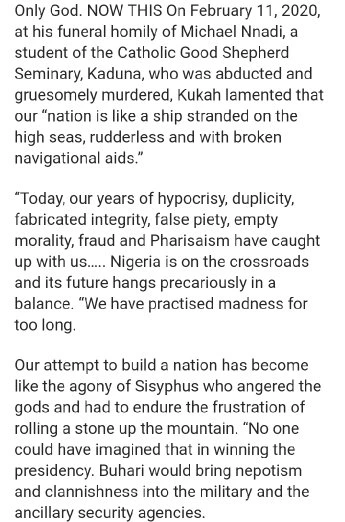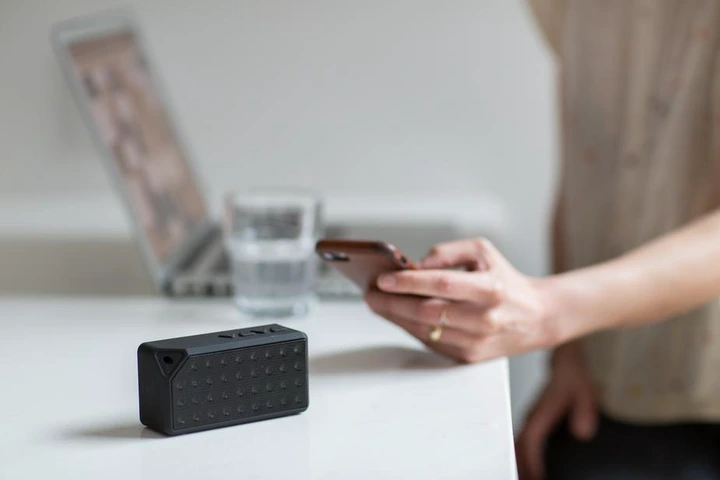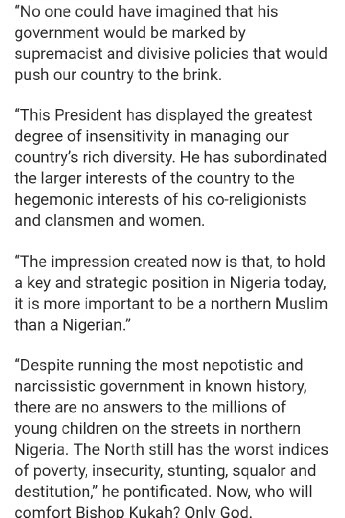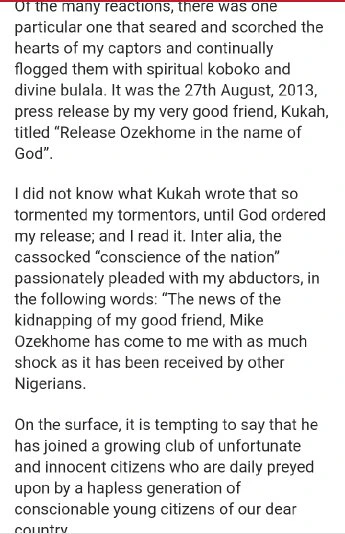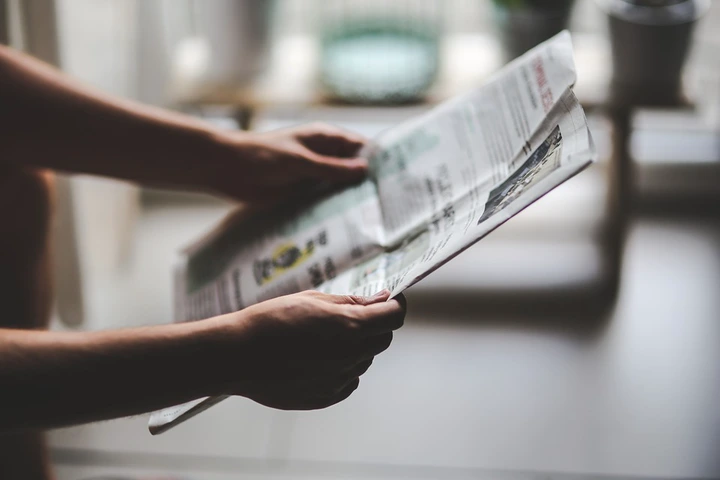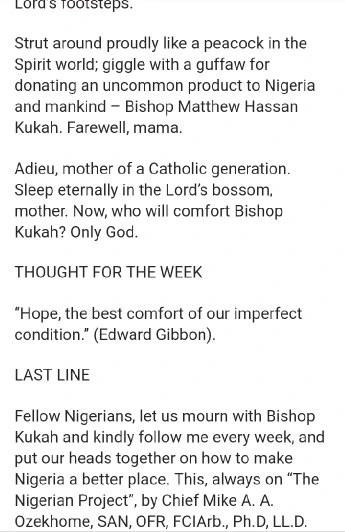 Below are some reaction from people: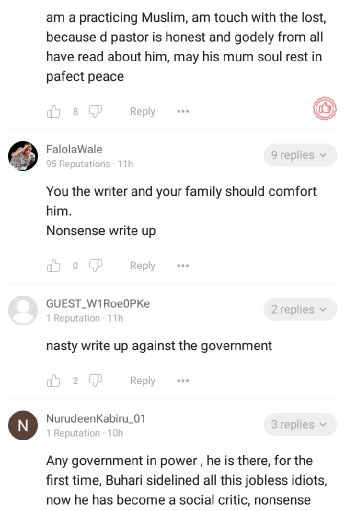 Excellent recap of the situation in Nigeria which might not pleased psychophants and pin heads.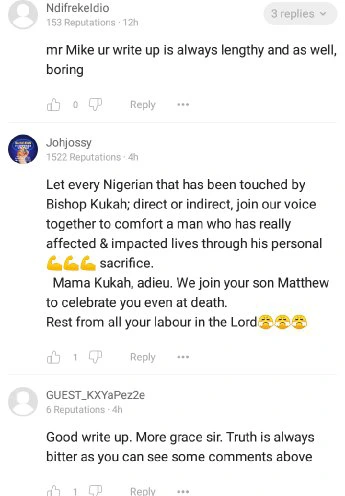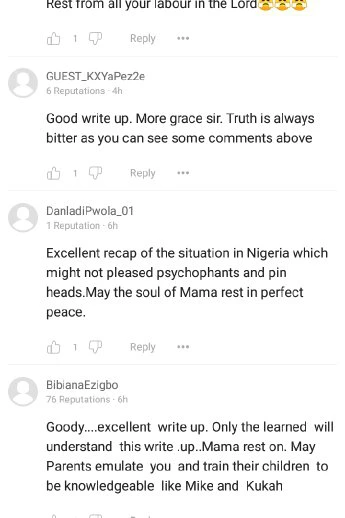 May the Lord God comfort Bishop Kukah while granting his mother's soul eternal rest and peace in His bosom. Amen.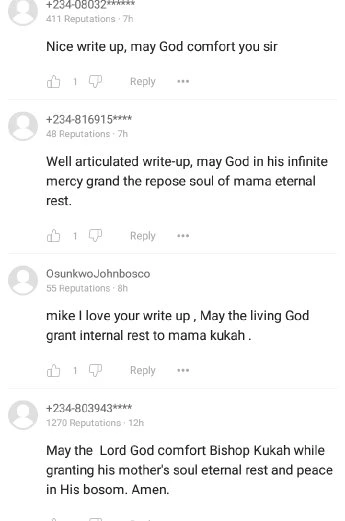 He is not alone and if the mother have Christ before she died, my Bishop will not feel her absence too much because he will reunite with her mother on the day of rapture .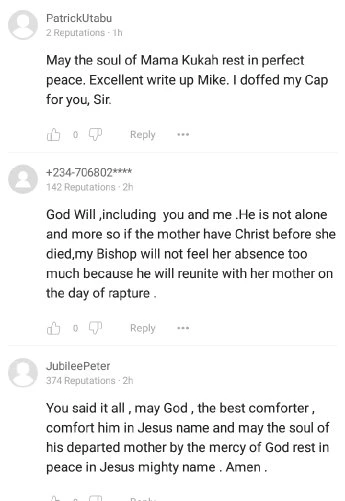 May her soul rest in perfect peace. As for our brother Bishop kukah the Holy Spirit will comfort you in every side and give you the fortitude to bear the loss in Jesus Name. Amen.
Please tell us your opinion in the comment section below
Leave a comments and don't forget to follow this page to see updates on my next article.