PHOTONEWS: As Hope Uzodinma Baptises Twins Inside His House
Select Language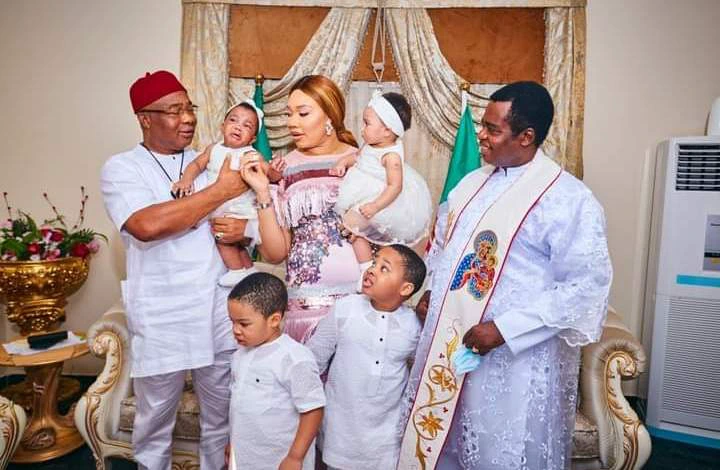 The Executive Governor of IMO state, Hope Uzodinma yesterday saluted the very presence of a Catholic Priest in his house to welcome his children into the Christian faith, through the sacrament of baptism which is served to be done by all, who are Catholic faithful.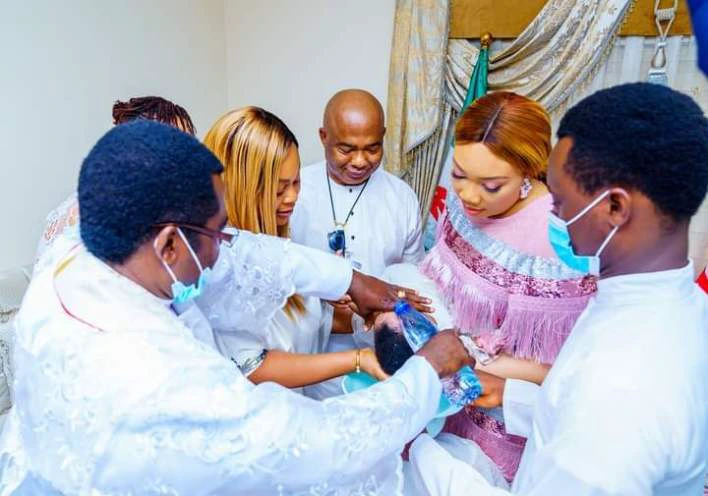 The Oil of catechumens, holy water and a post-Baptismal anointing oil called sacred chrism was hand on by the priest on the body of Uzodinma's youngest daughters that happens to be twins.
Torixus learnt that the event took place inside Uzodinma's residence in Owerri, instead of inside a church due to several undisclosed reasons.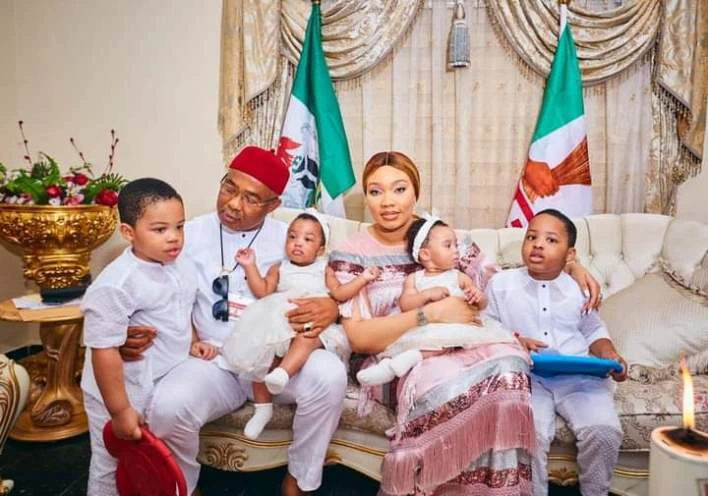 Chioma Uzodinma, the wife of Imo state governor Hope Uzodinma, gave birth to her twin daughters 8 months ago and was pictured with her adorable children at the event yesterday
She shared the photos on her social media handle with the below caption:
"To the Glory of God, my husband, Sen. Hope Uzodimma and I, yesterday, witnessed the infant baptism of our twin daughters.
"While I stood and watched my twin angels being formally admitted into the Christian faith through the process of baptism; which symbolises purification or regeneration and admission to the Christian Church, the priceless joy of parenthood overwhelmed me.
"Little wonder the Bible says in Psalm 127:3- Children are indeed a heritage from the LORD, and the fruit of the womb is His reward.
"I say Amen to the prayers of the Priest that they grow up in the way, knowledge and under the protection of God." She Penned.