See Funny Reactions As FG Raises Hate Speech Fine From 500K to 5M
Select Language
The Nigerian Federal Government through the Hon. Minister of Information and Culture has on Tuesday, August 4, 2020 disclosed it's latest review of the hate speech fine.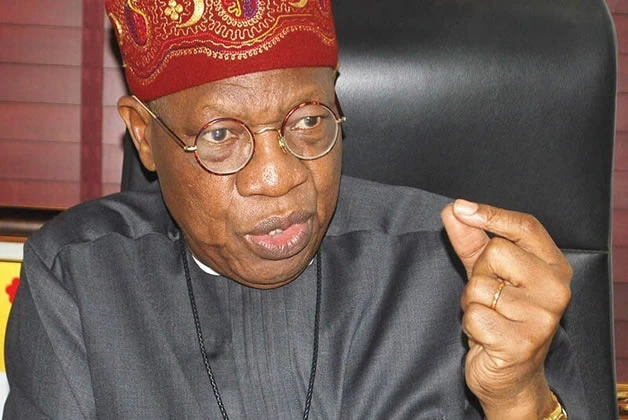 According to PUNCH, the government also made it mandatory that Nigerian Broadcasting Stations devote their airtimes to airing emergency information that can educate the public, for instance, Covid-19 updates.
These were made known by Hon. Lai Muhammed in Lagos on Tuesday when he was unveiling the Reviewed Broadcasting code.
The above information among other vitak ones were contained in a statement by the Hon. Minister, Alhaji Lai Muhammed titled, 'Remarks By The Hon. Minister Of Information And Culture, Alhaji Lai Muhammed, At The Unveiling Of The Reviewed Broadcasting Code In Lagos On Tuesday, August 4th 2020'.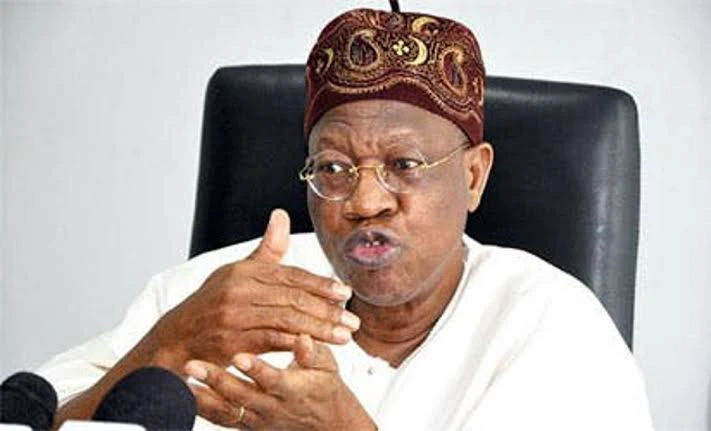 During his speech, he said the federal government has consented to the repositioning of the broadcasting roles of the NBC. The NBC however is to checkmate the broadcasting contents of broadcasting stations to ensure that it promotes peace before, on and after elections as these reviews and amendments are been made in respect to the fort coming general election.
He said the broadcast stations have been repositioned to major basically in political updates, Covid-19 emergencies, advertisements, anti-competitive programs, and local news.
The Hon. Minister also stated that the government has made some desirable provisions to guide the broadcasting experience in this pre-election times. These provisions include:
– Provision on Exclusivity and Monopoly.
– Provision on the law prohibiting backlog of advertising debt.
– Provision on the law of Broadcasting registration
– Provision of responsibility for broadcast stations to devote airtime to national emergency mandates.
– Provision raising the fine for hate speech from 500,000 Naira to 5 million Naira.
Although he said that these laws are still reviewable, yet, that is how it is for the moment and that they are ready to see to the establishment of the above stated provisions.
Reacting to this, Nigerians on Twitter didn't find the news funny at all. There was an outpour of opinions and complaints on why the Federal Government should be more interested in hate speech fines than other pressing situations holding the country down.
See some of their reactions below.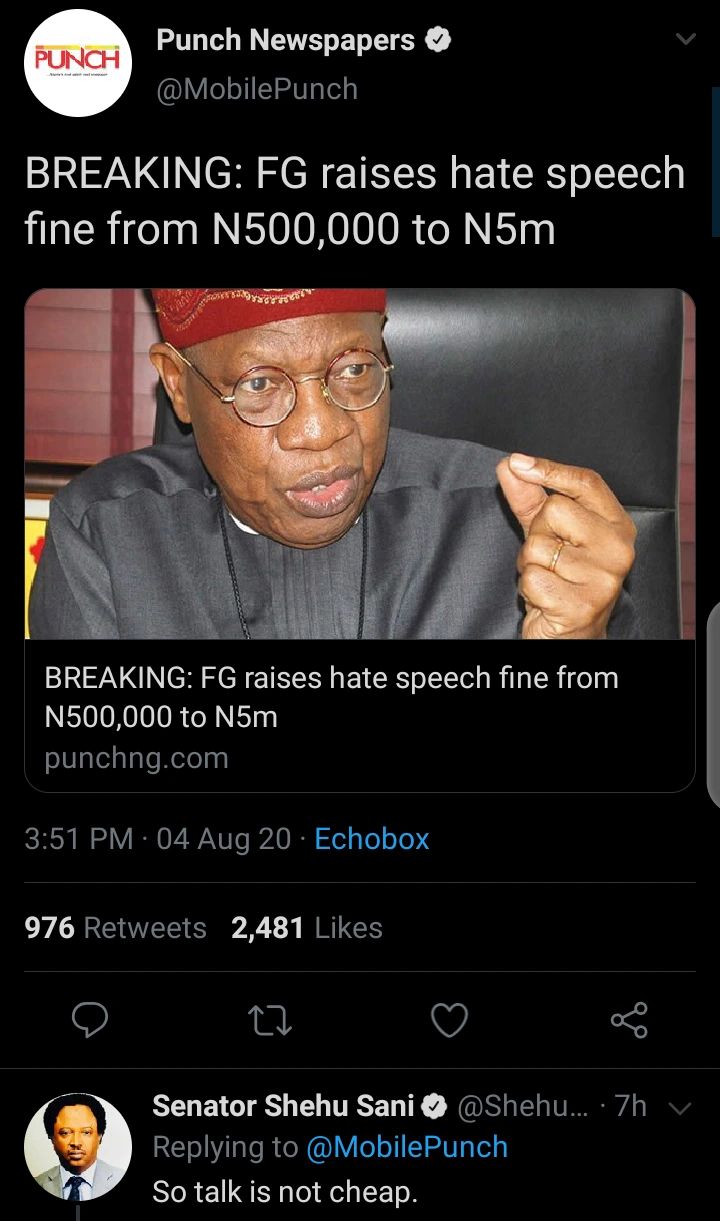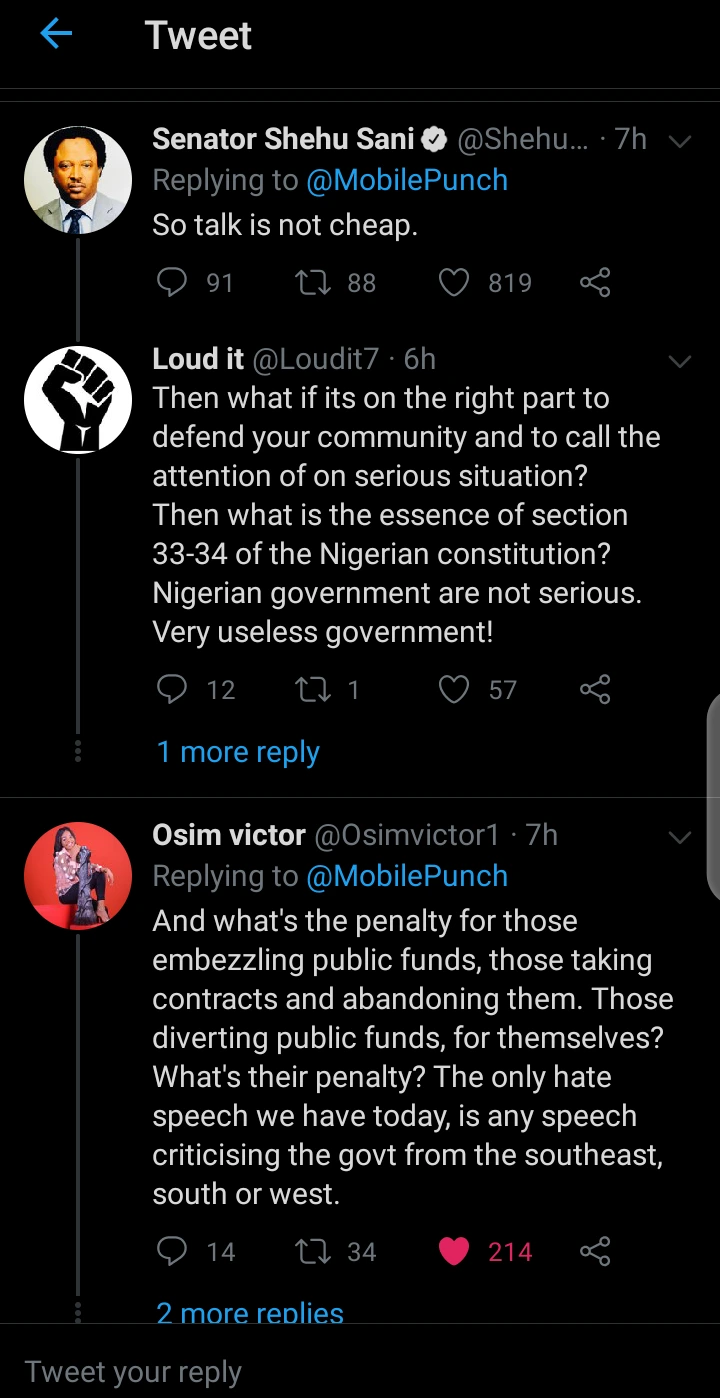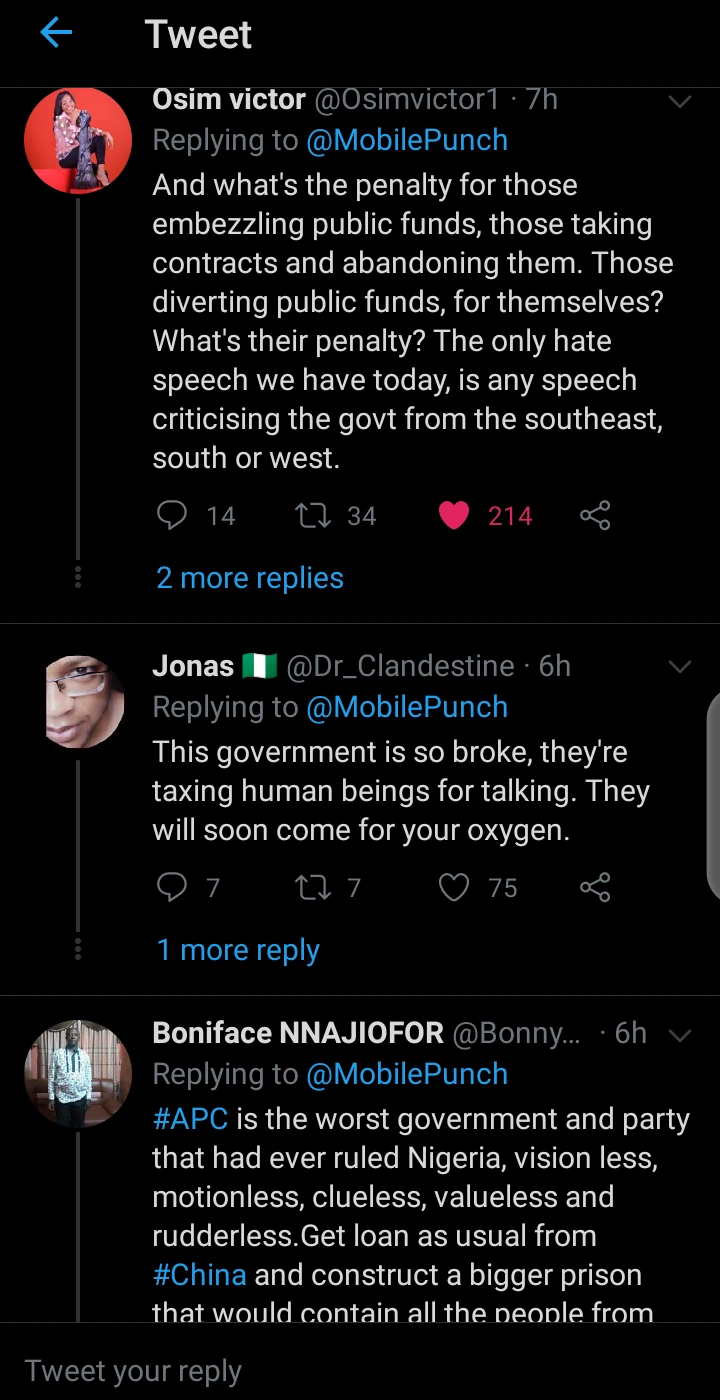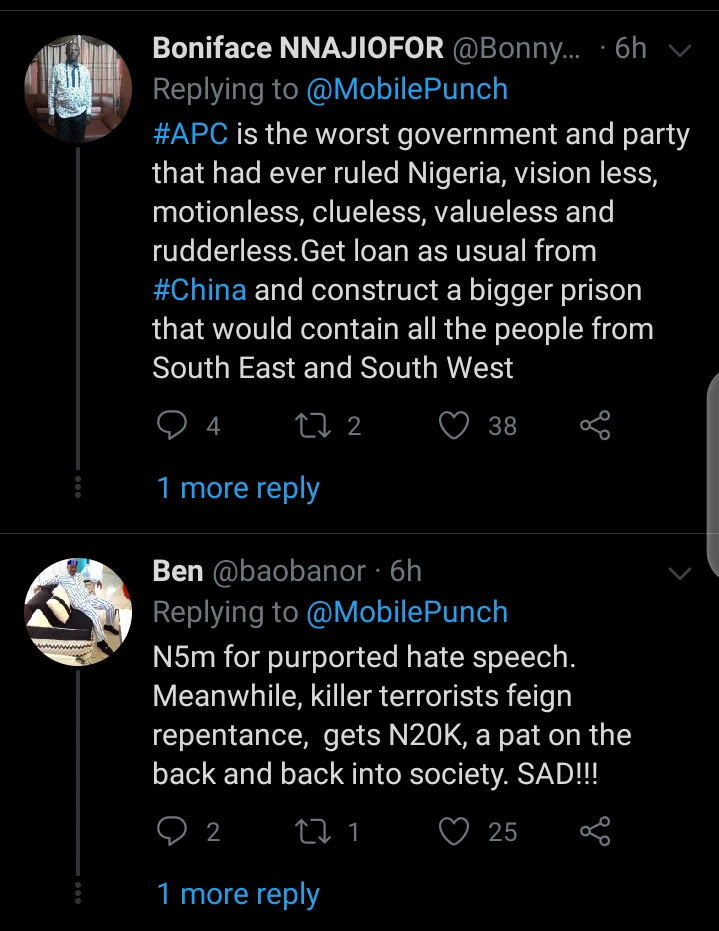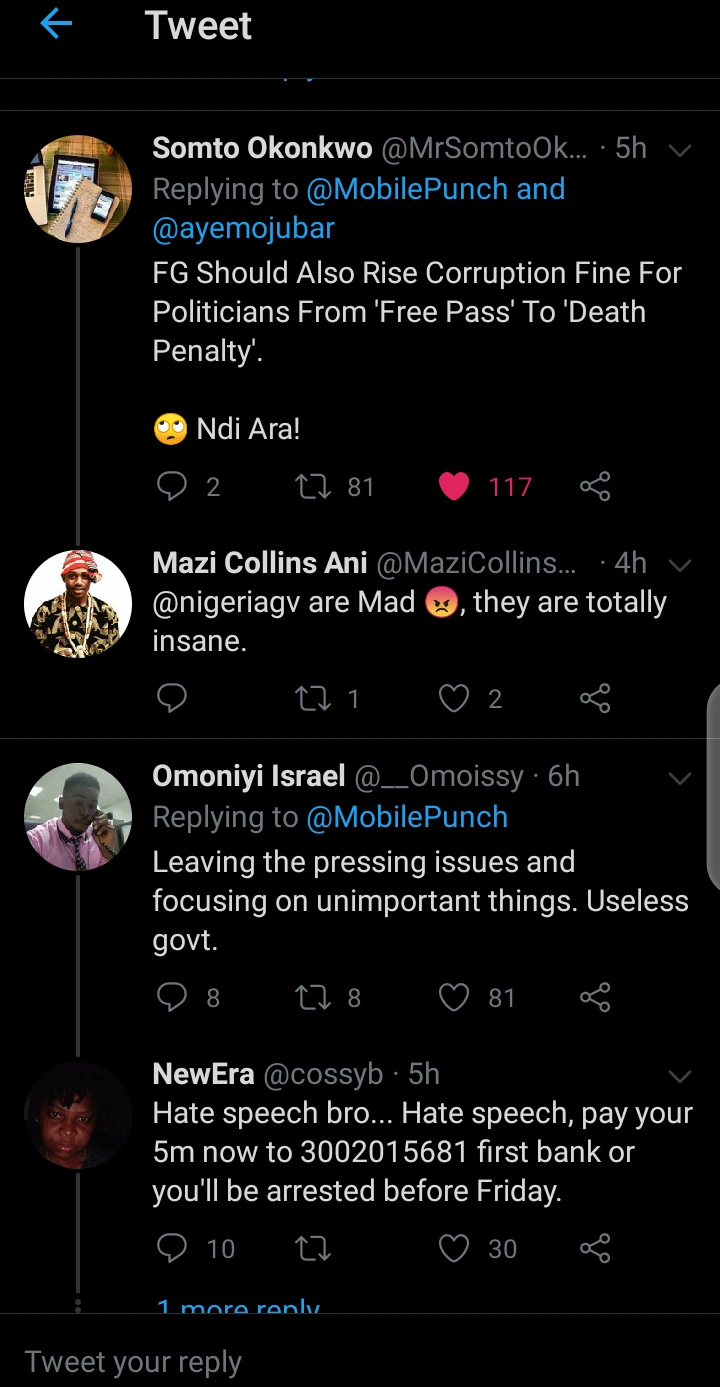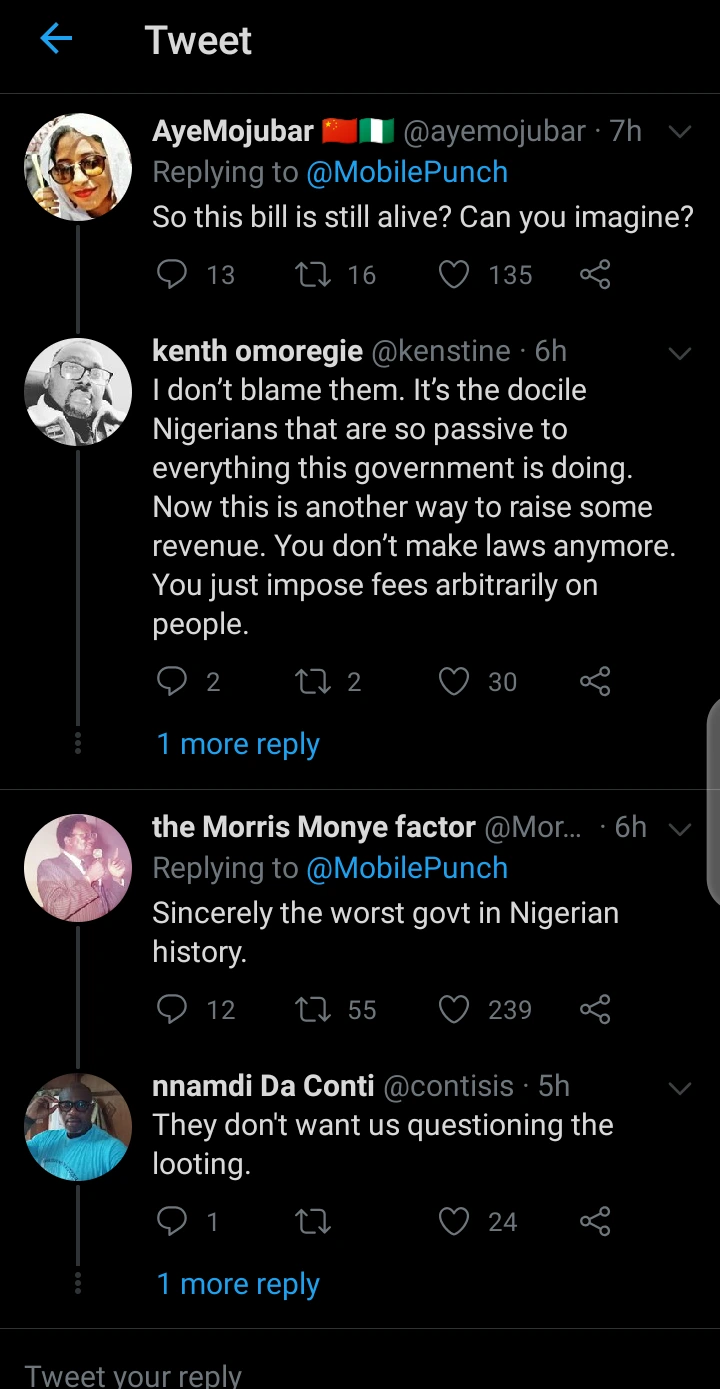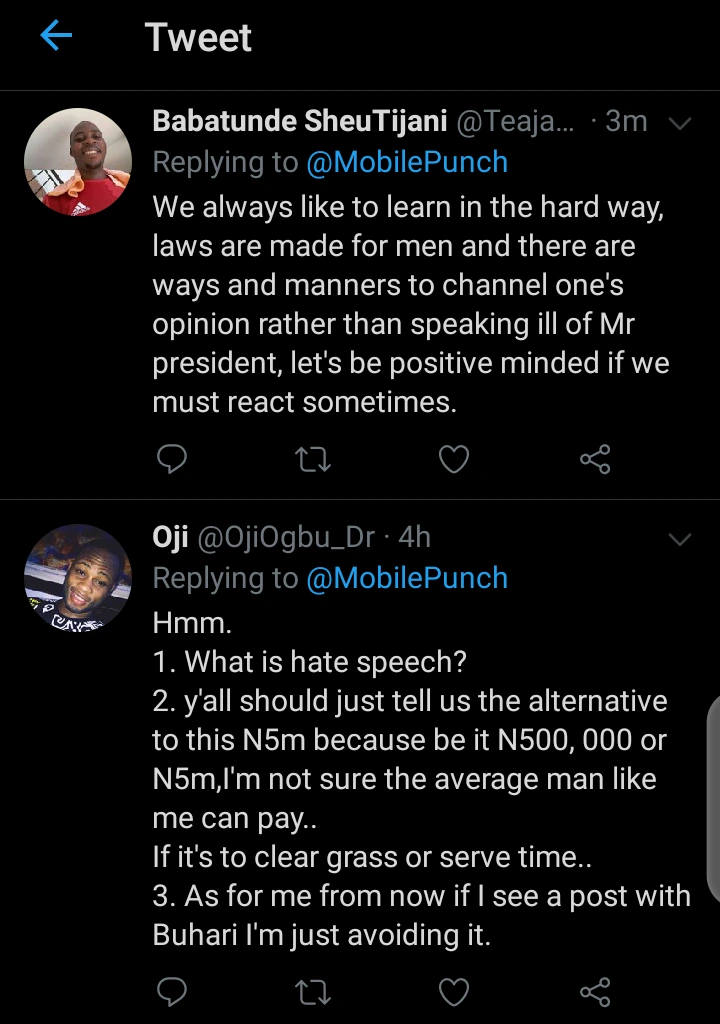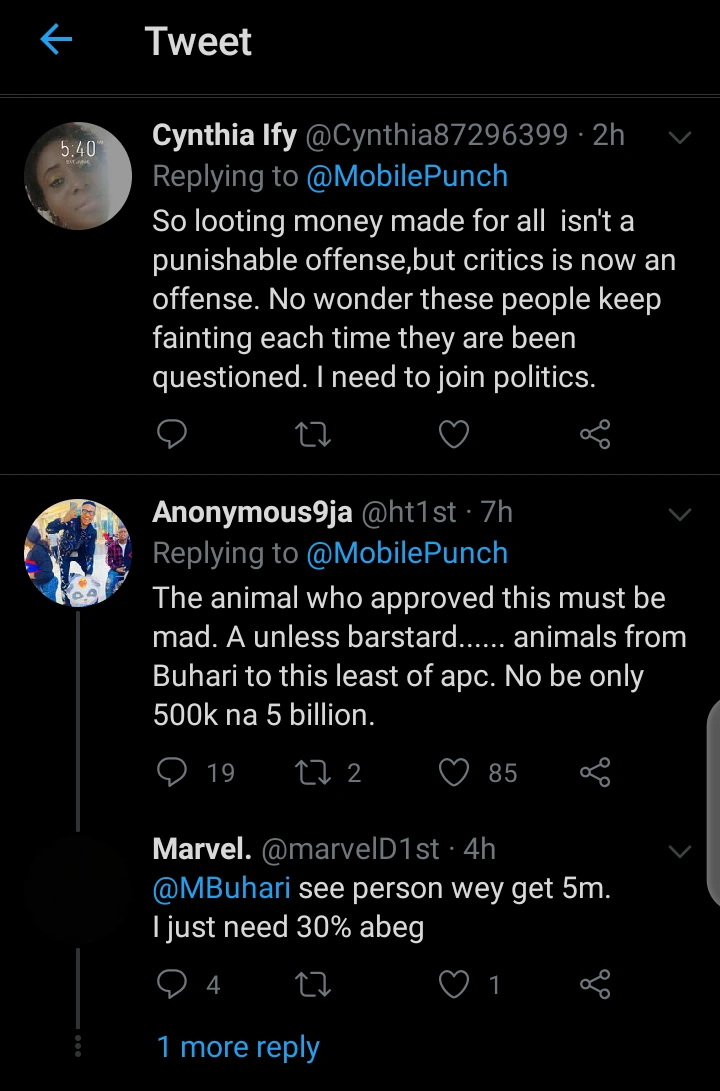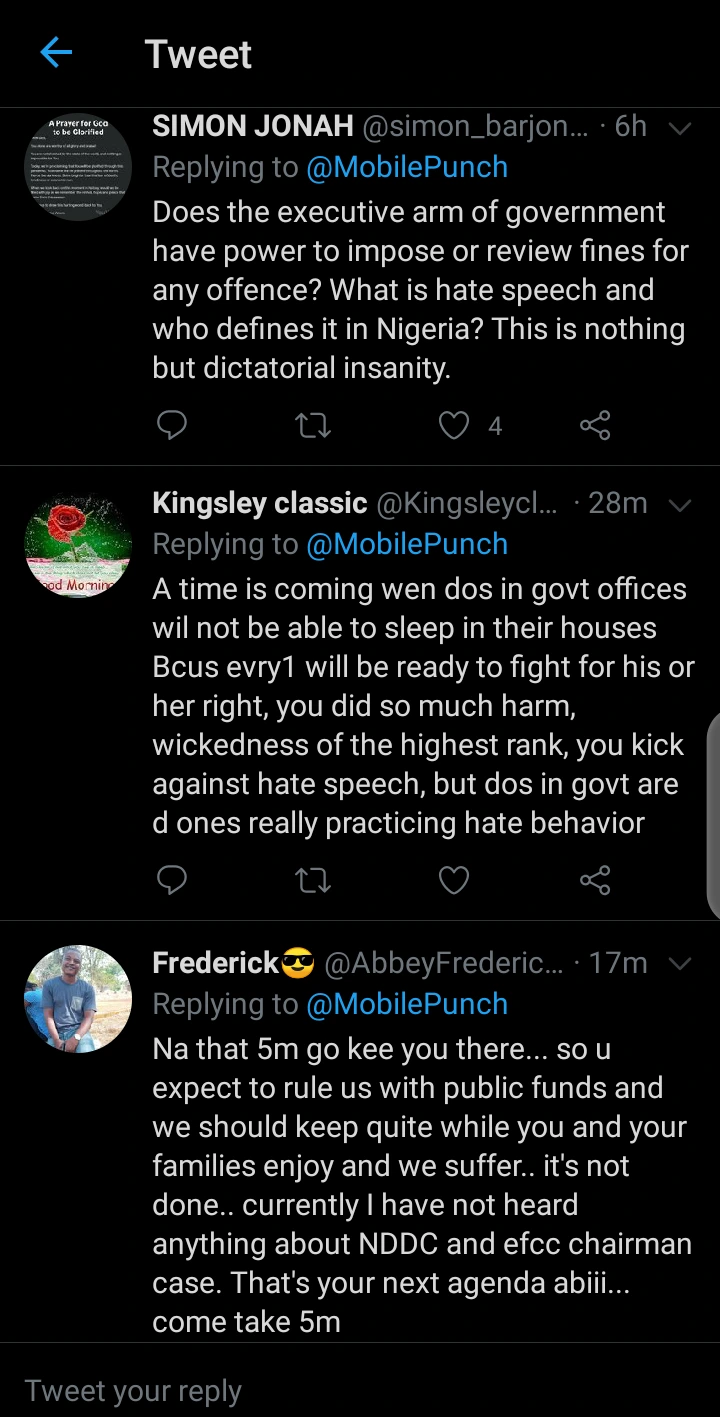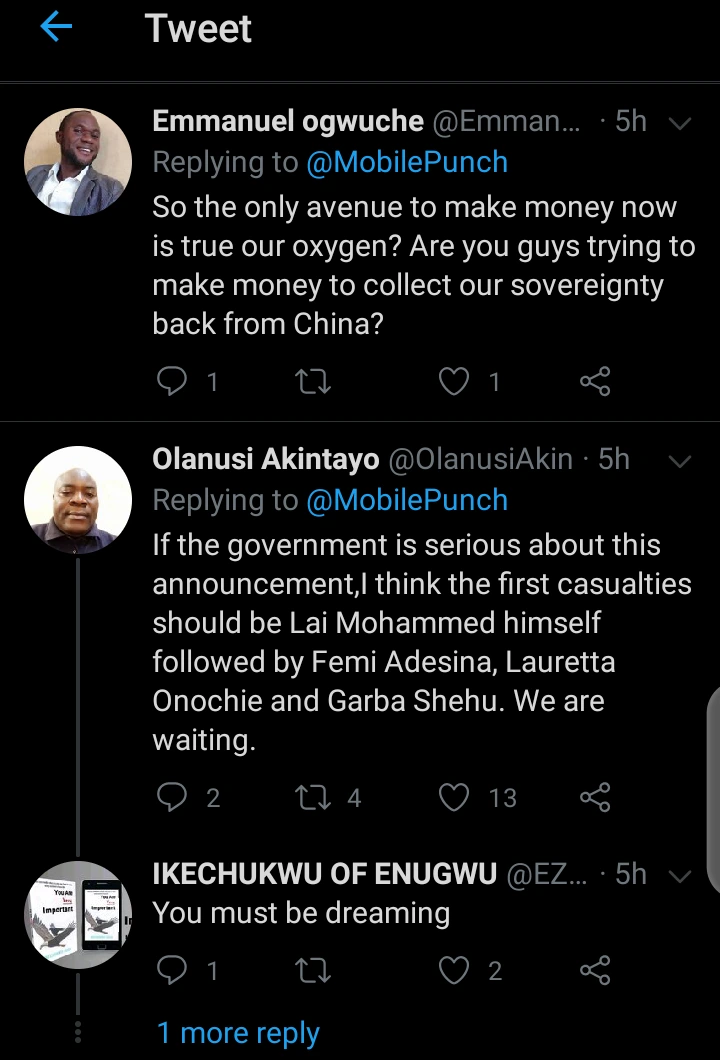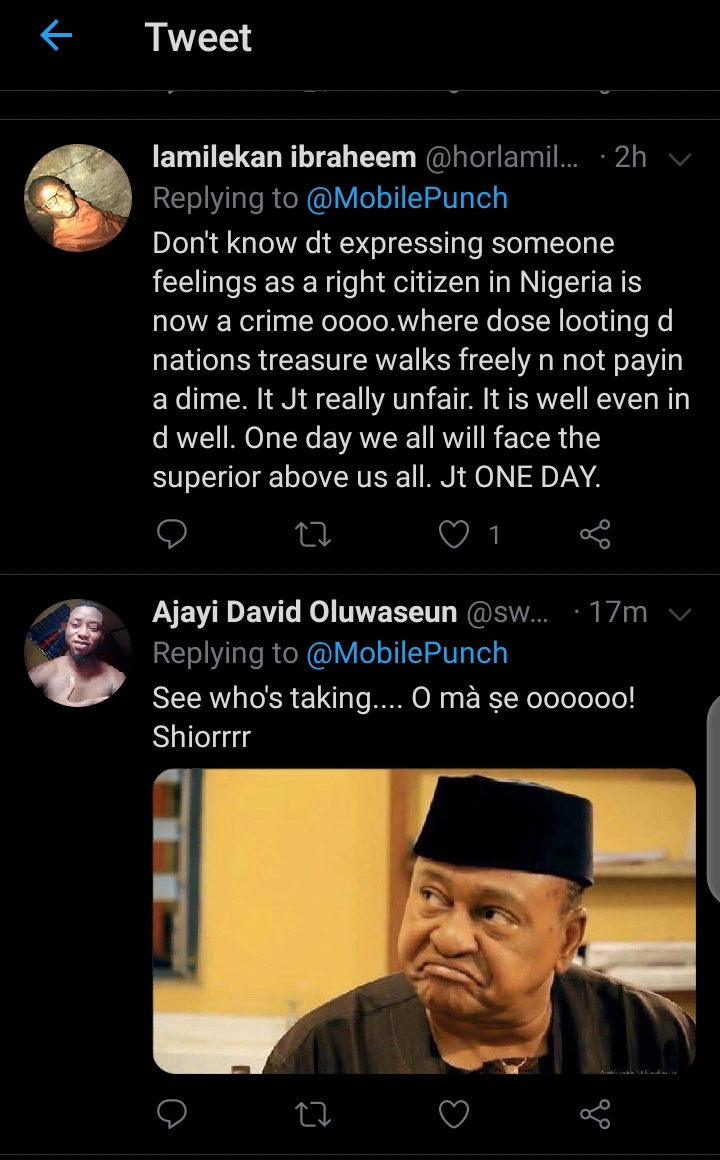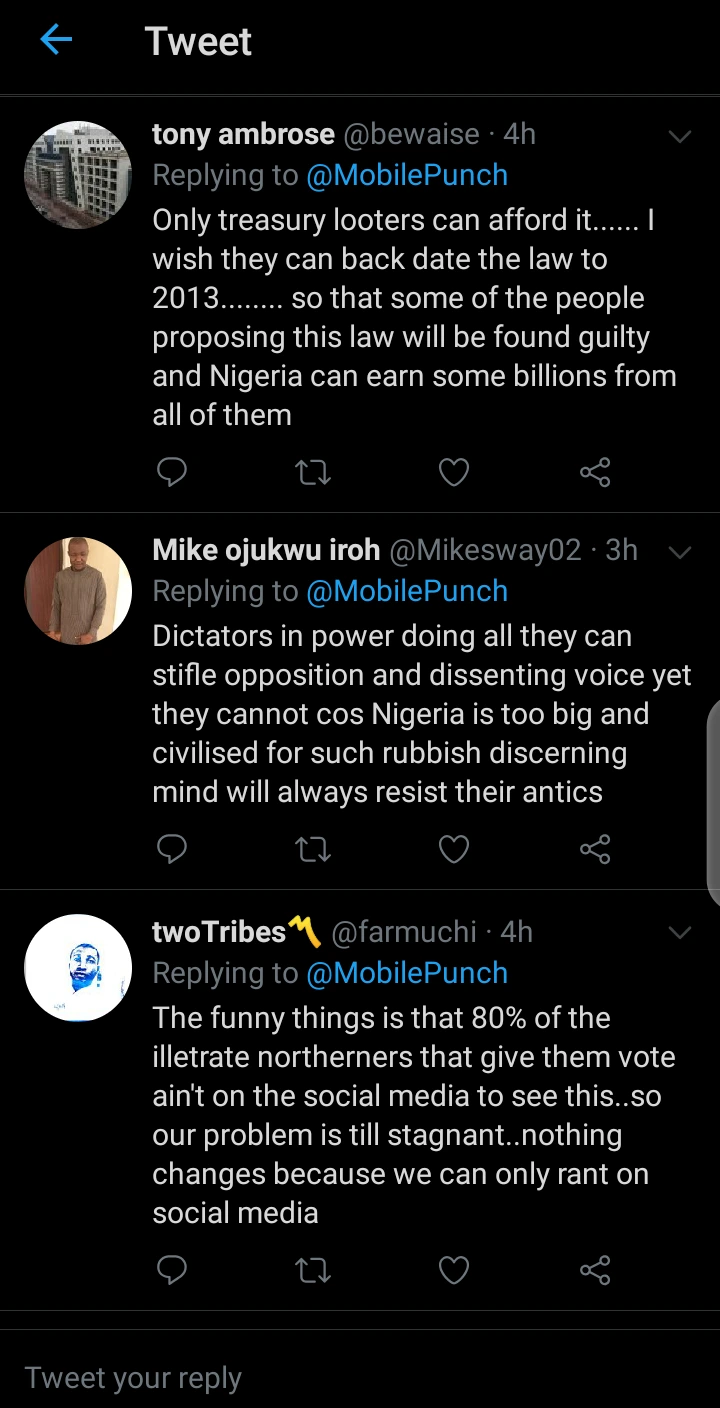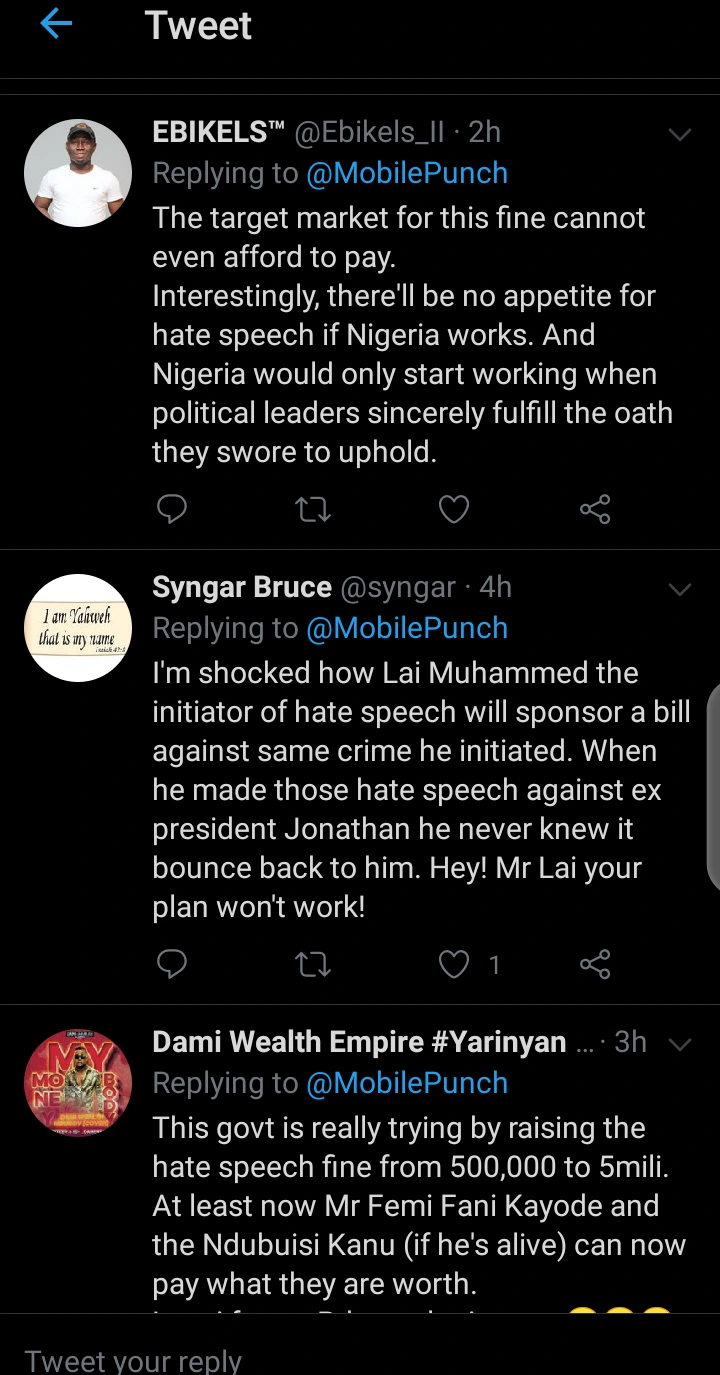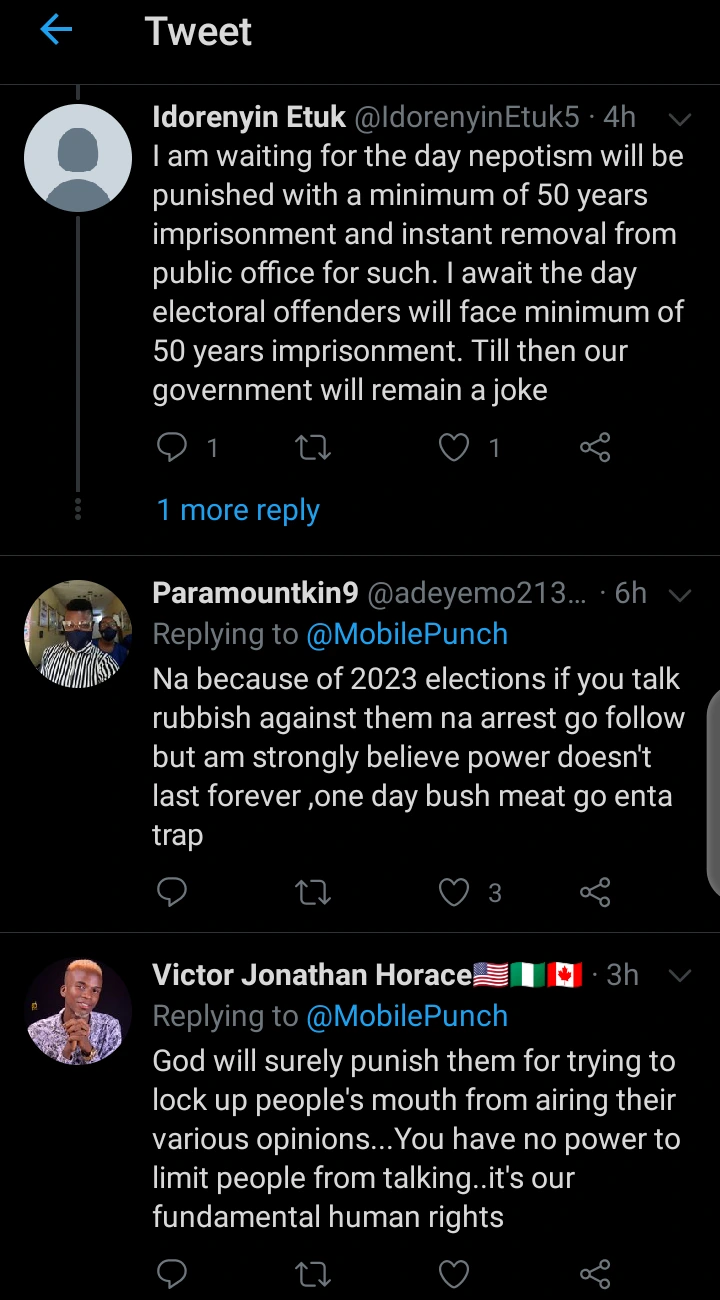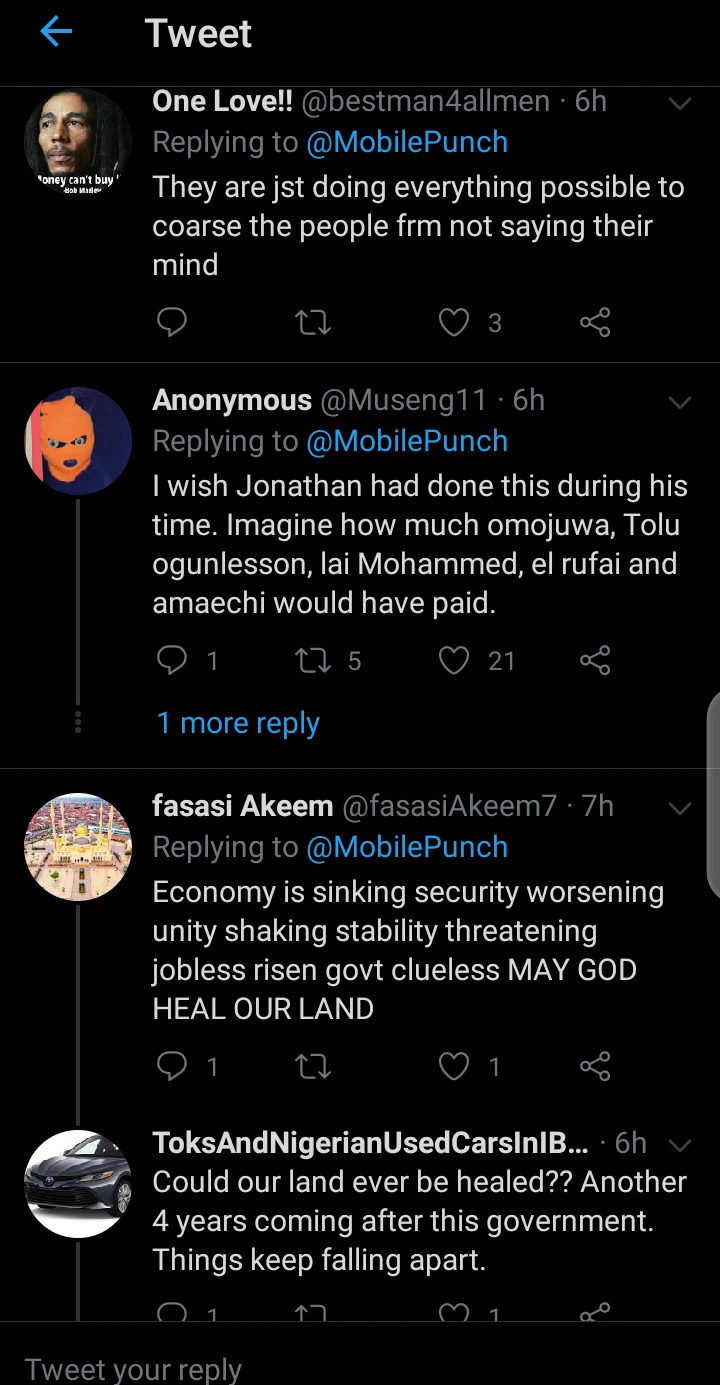 You can read the news fully HERE
Information Source: Official Twitter page of Punch Nigeria.
Of a truth, this could be a misplacement of priority. Ignoring all the pressing security challenges in the country to focus on hate speech fines.
What is your opinion on this, should we accept this offer with an outstretched arm, meaning we cannot air our opinions 'as dey hot' from our hearts anymore?