Don't Expect Igbo Presidency On a Platter of Gold – Yakassai
Select Language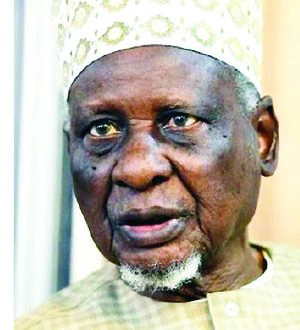 Tanko Yakassai, an elder statesman, has urged the Igbos to fight for the Presidency in 2023, saying no one will hand the position over to them easily.
Yakassai said he has a lot of sympathy for the Igbos, because they have never tasted the position in the country.
The human rights activist advised Igbo politicians to reach out to Nigerians in other zones, in order to realise the dream of producing the next president in 2023.
He said the South-west are more doubtful of the Igbos, adding that the north has no problem with them.
"I have a lot of sympathy for the Igbos as far as producing a president for Nigeria is concerned. The South-West, South-South and the North have all tasted it but the South East has not tasted the presidency," he said.
"However, nobody gives political power to anybody. You have to fight for it. So, I expect the South East to reach out to other sections of the country for votes. By their fortune or misfortune, the South East is landlocked, not only in terms of the seas but also in its relationship with other people in the country.
"We, in the north, don't have any problem with the Igbo. The Igbo are in every village in the north doing business. The Yoruba are more skeptical of the Igbo, so they (Igbo) should reach out to them for 2023 presidency.
"The Igbo should go out, seek the understanding of fellow Nigerians to support their aspiration for the Presidency but should not threaten or antagonise people. They should persuade them to vote for you."
Yakassai also advised leader of the Indigenous People of Biafra (IPOB), Nnamdi Kanu, to slow down on his agitation for the state of Biafra.
"We are all better off in a united Nigeria. Though the Igbos have not produced a president, they dominate the economic life of the country," he added