Nigerians Reacts Bitterly Over US Warning On ISIS Attacking Southern Nigeria
Select Language
Please click on the follow button, like and comment.
Nigeria as a country has been struggling with many evil vices and hasnt been able to pull through many. One of the major problems the country is fighting hard to break free from is that of terrorism, insurgence , bandit attacks and herdsmen attacks.
The fight against insurgence has taken so long and even when it seems the dreaded terrorists have been defeated, we hear reports of another attack. Thousands of lives has been lost to insurgence in the northern part of our dear country, Nigeria. Millions too has been displaced from their homes as a result of the insurgency. The Nigerian army has lost a considerable number of it soliders to the insurgency too. As if the insurgency is not enough, bandits began lauching attacks too and then herdsmen also began theirs, destroying farms, killing and kidnapping lots of people.
As if these are not enough, the US intelligence warned Nigeria that ISIS and the Al- Qaeda are about to attact southern Nigeria. Ahhh, what is happening?! Nigeria is becoming a fighting zone and unsafe….. What should it citizens do?
See the reactions of nigerians regarding the warning from US. These shows that Nigerians are really angry.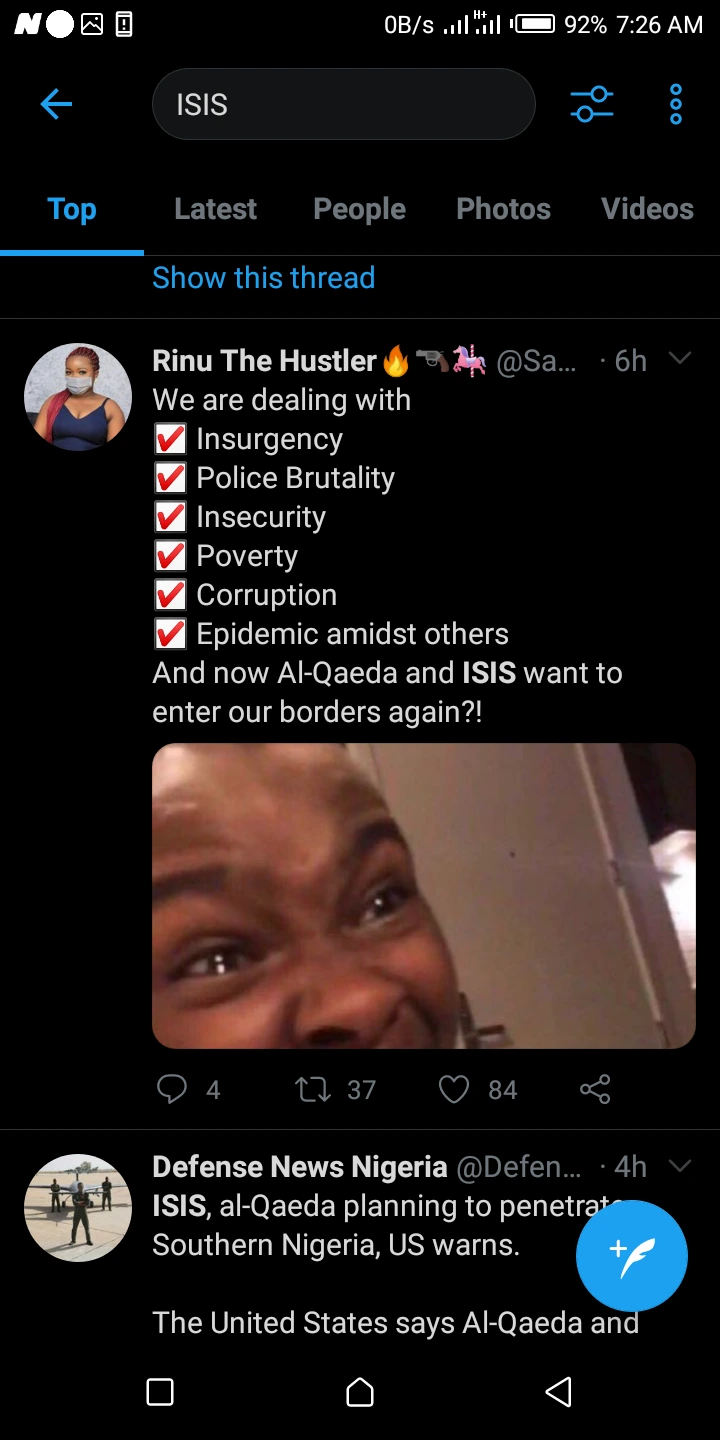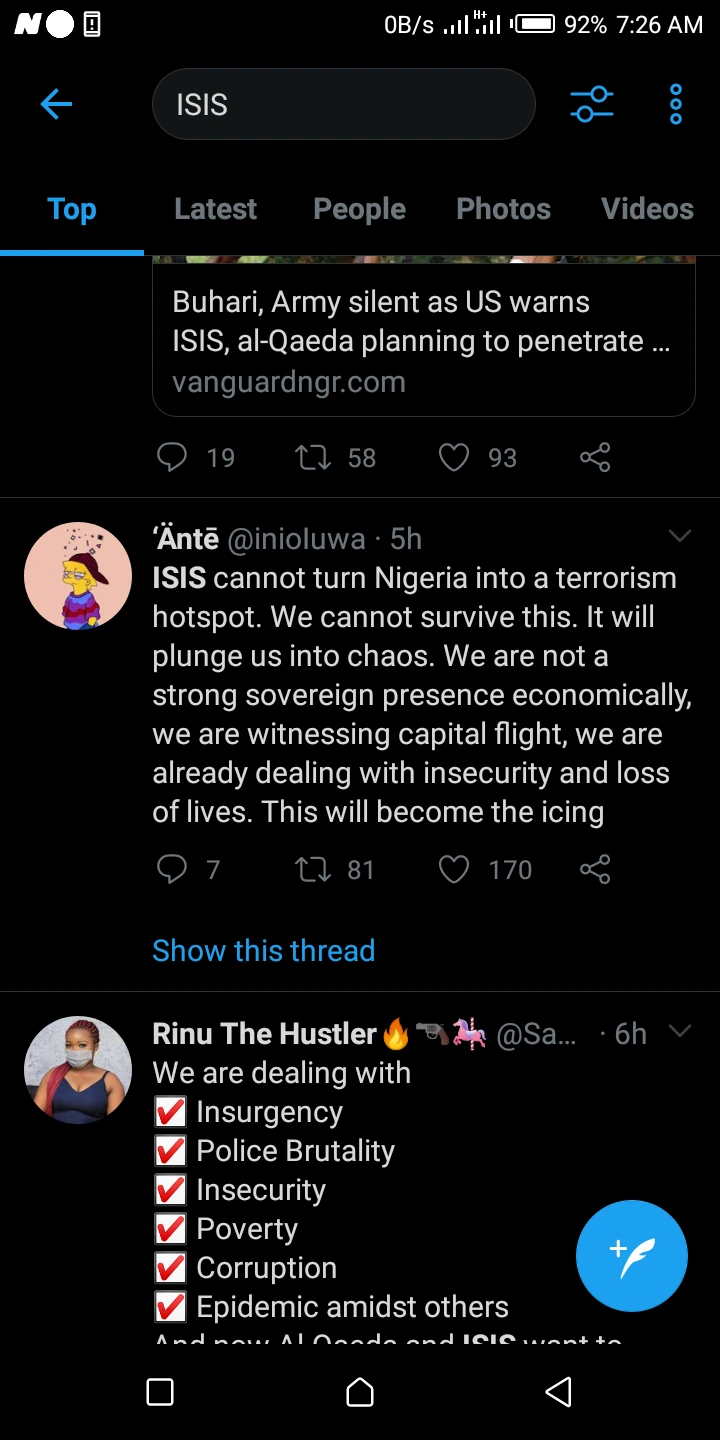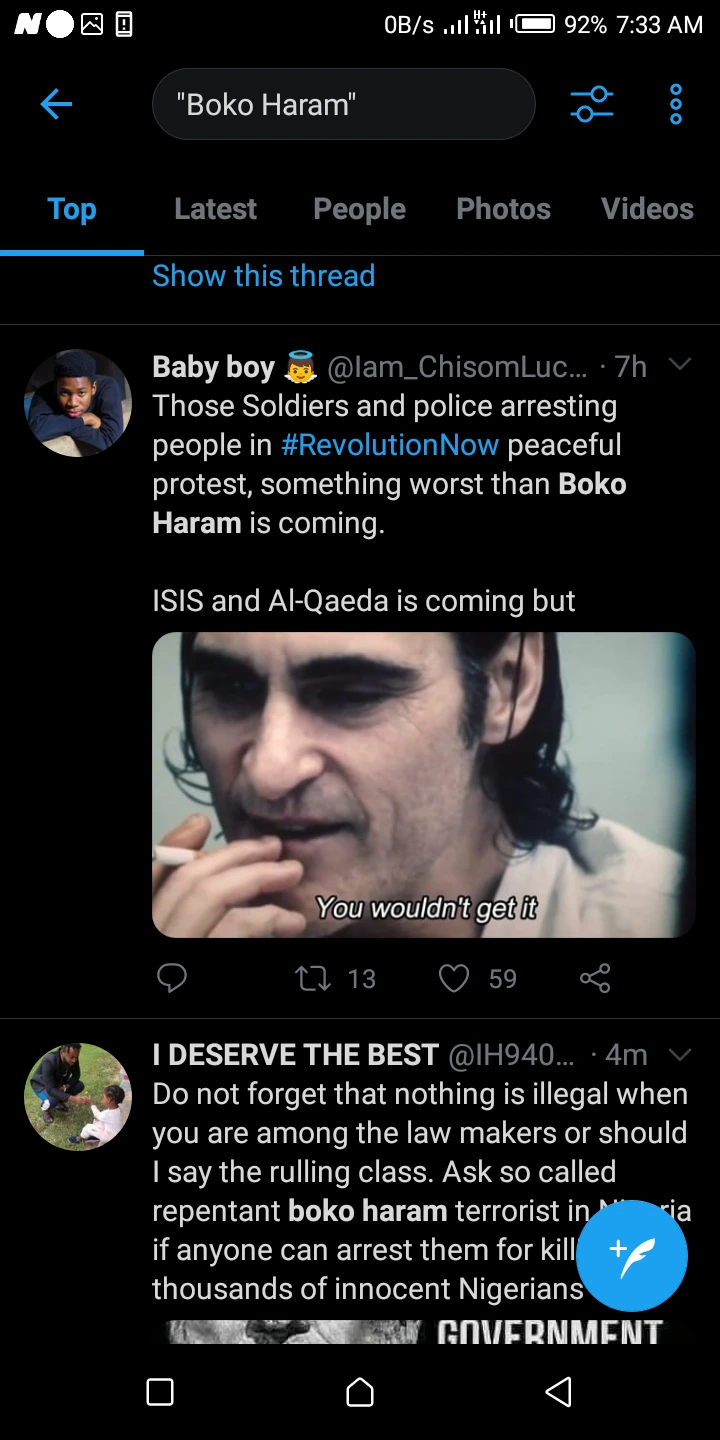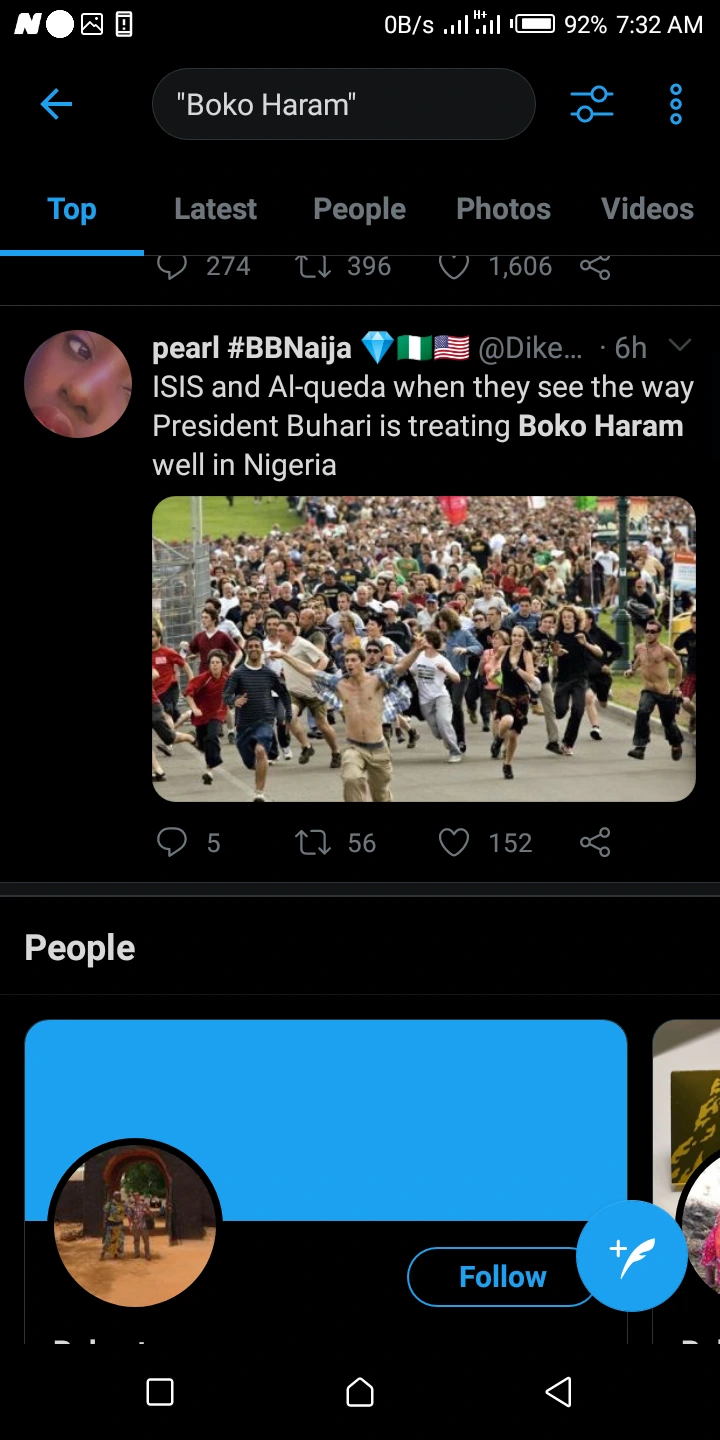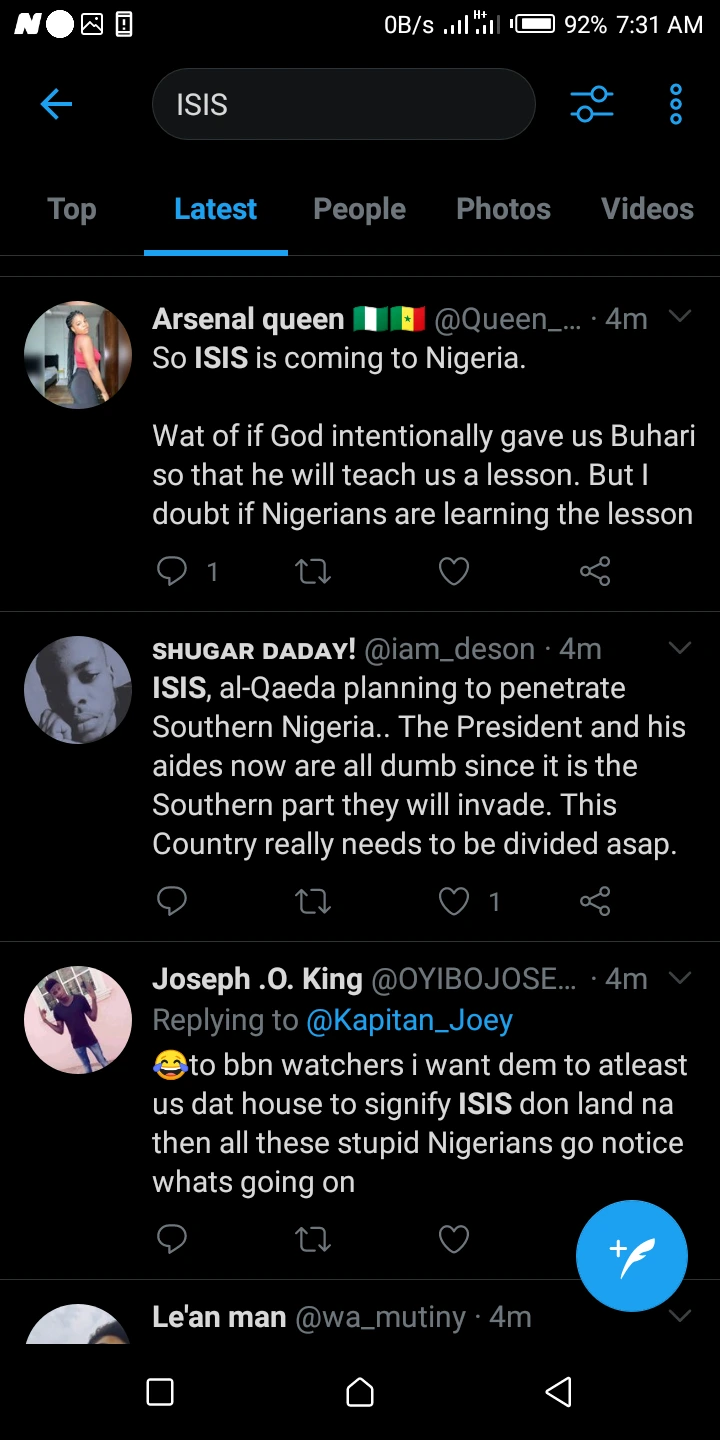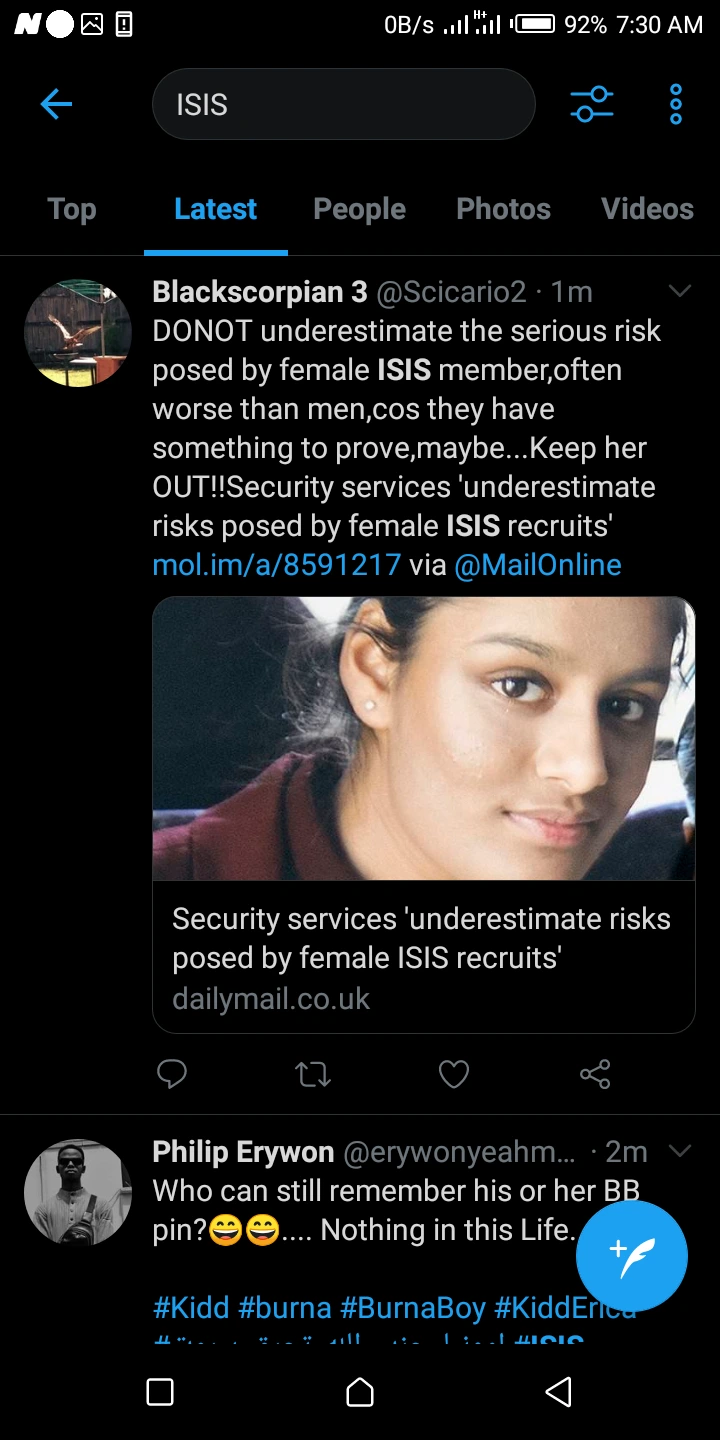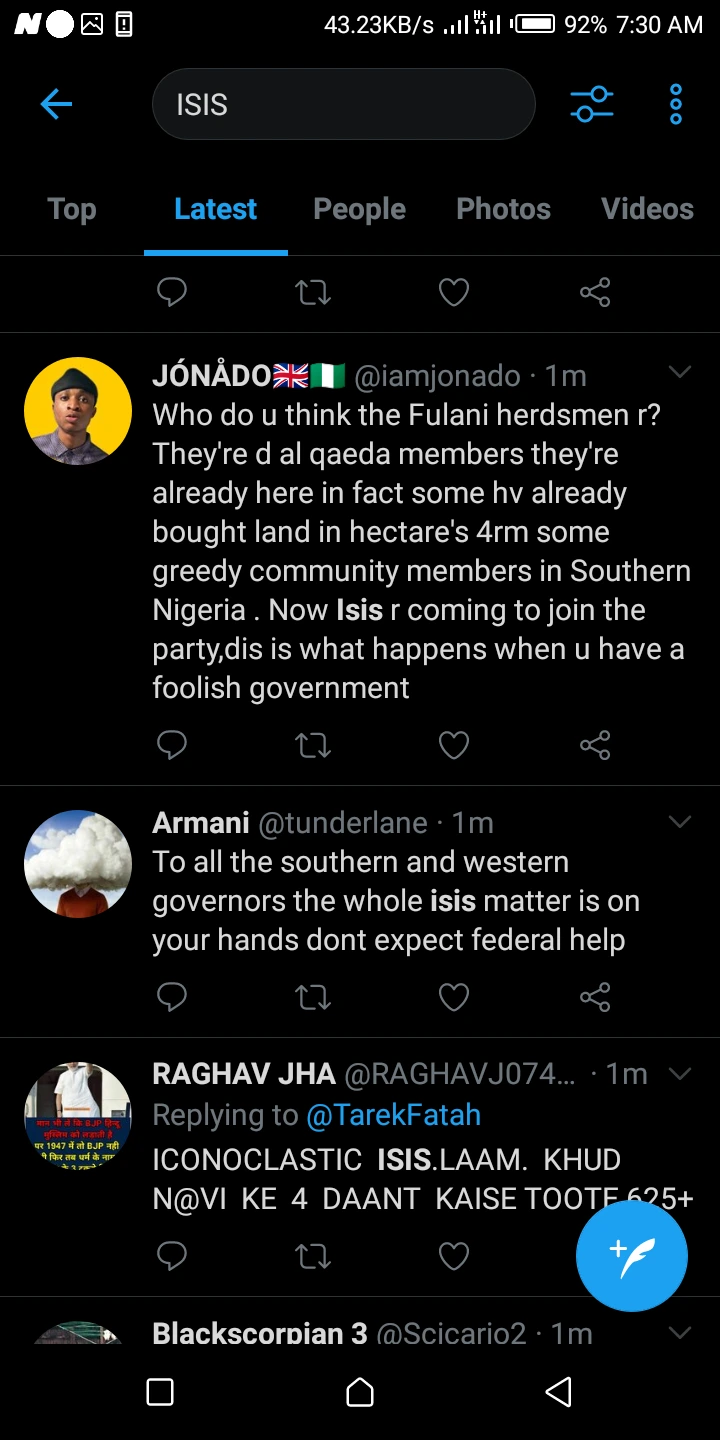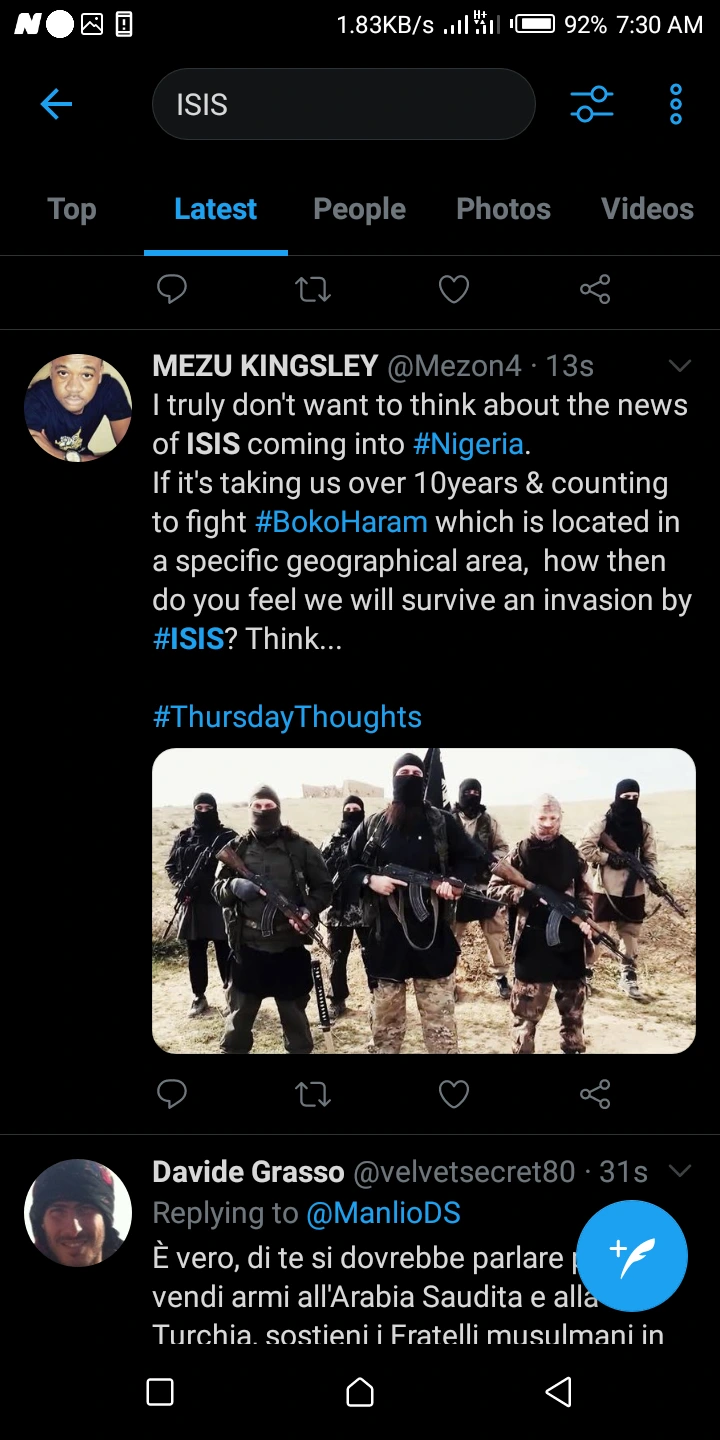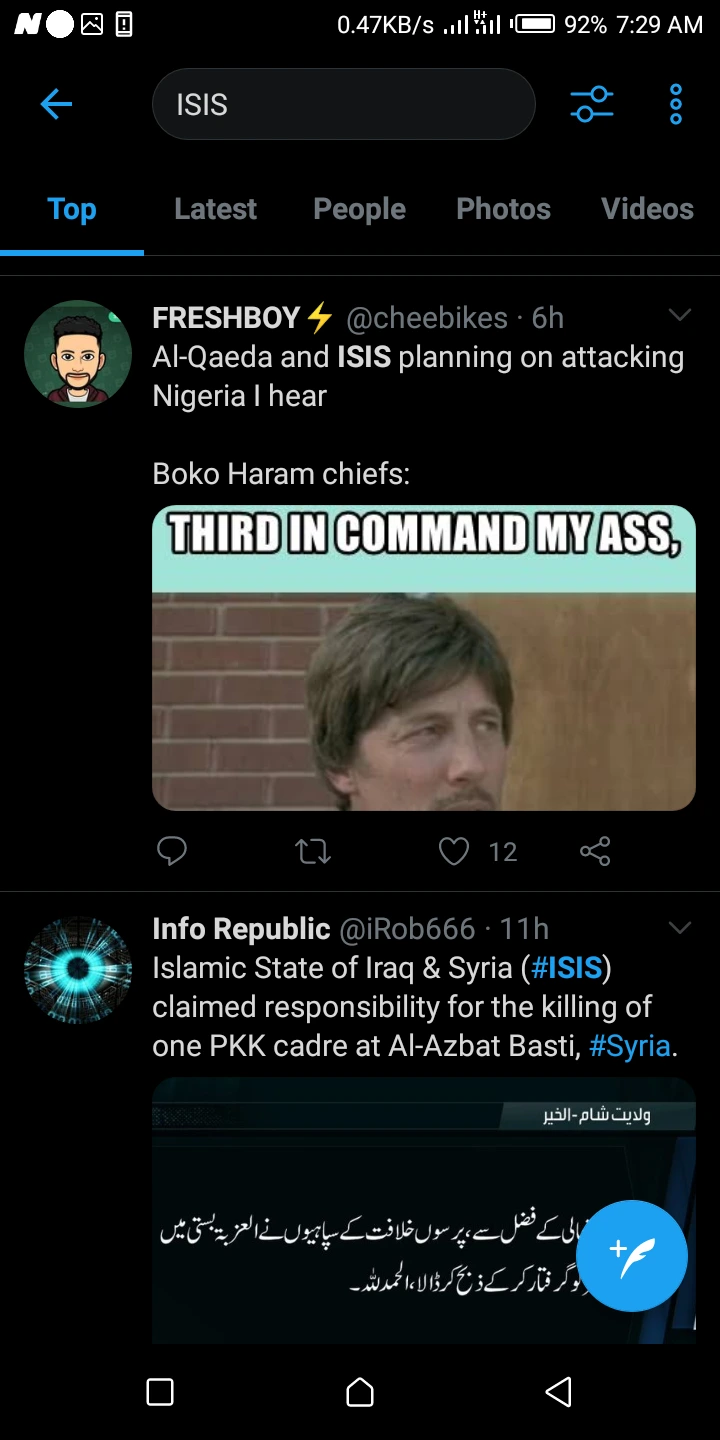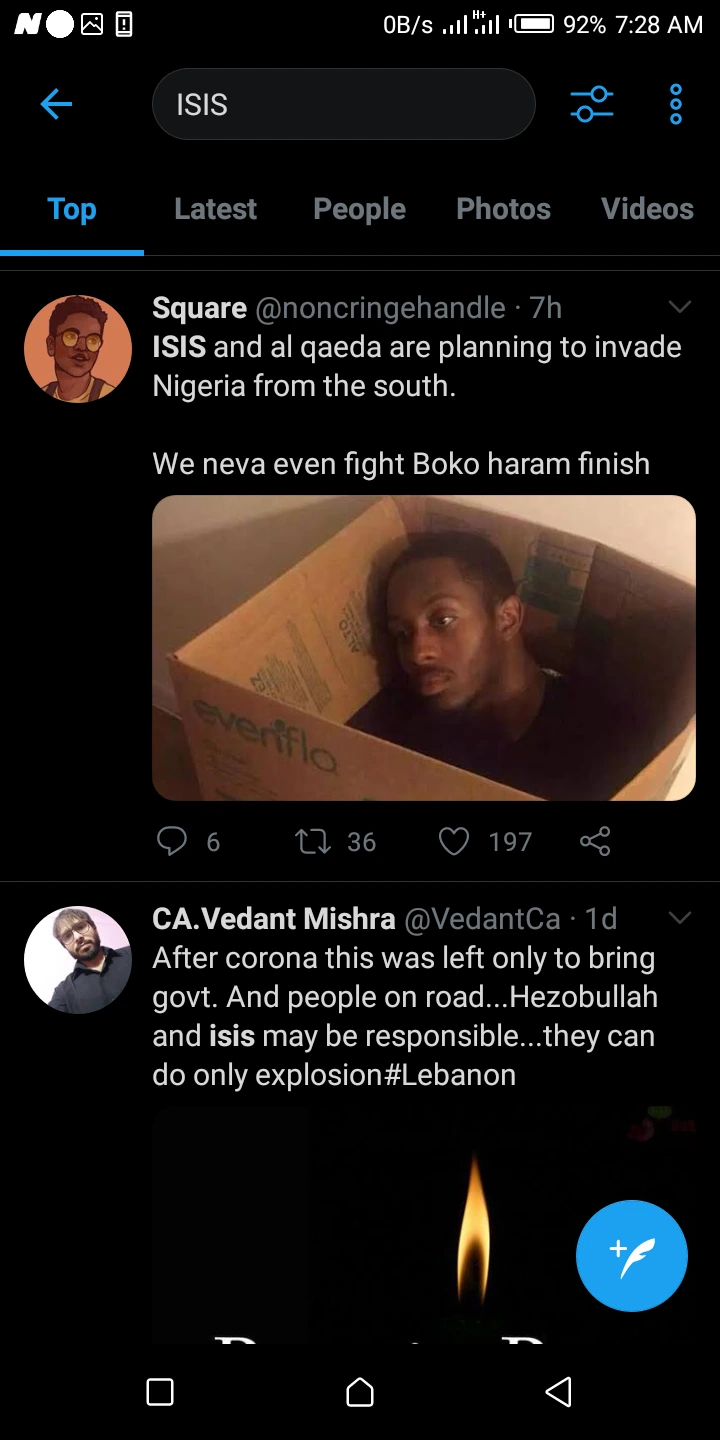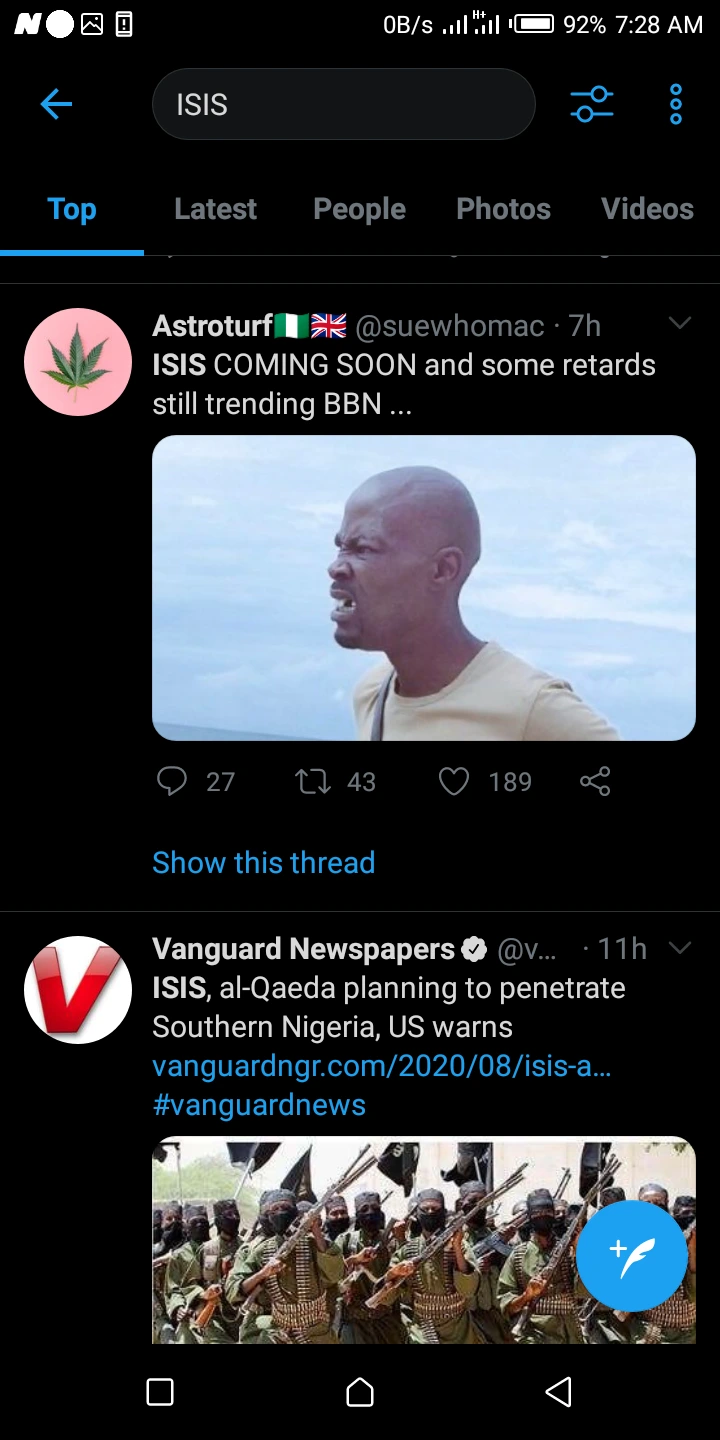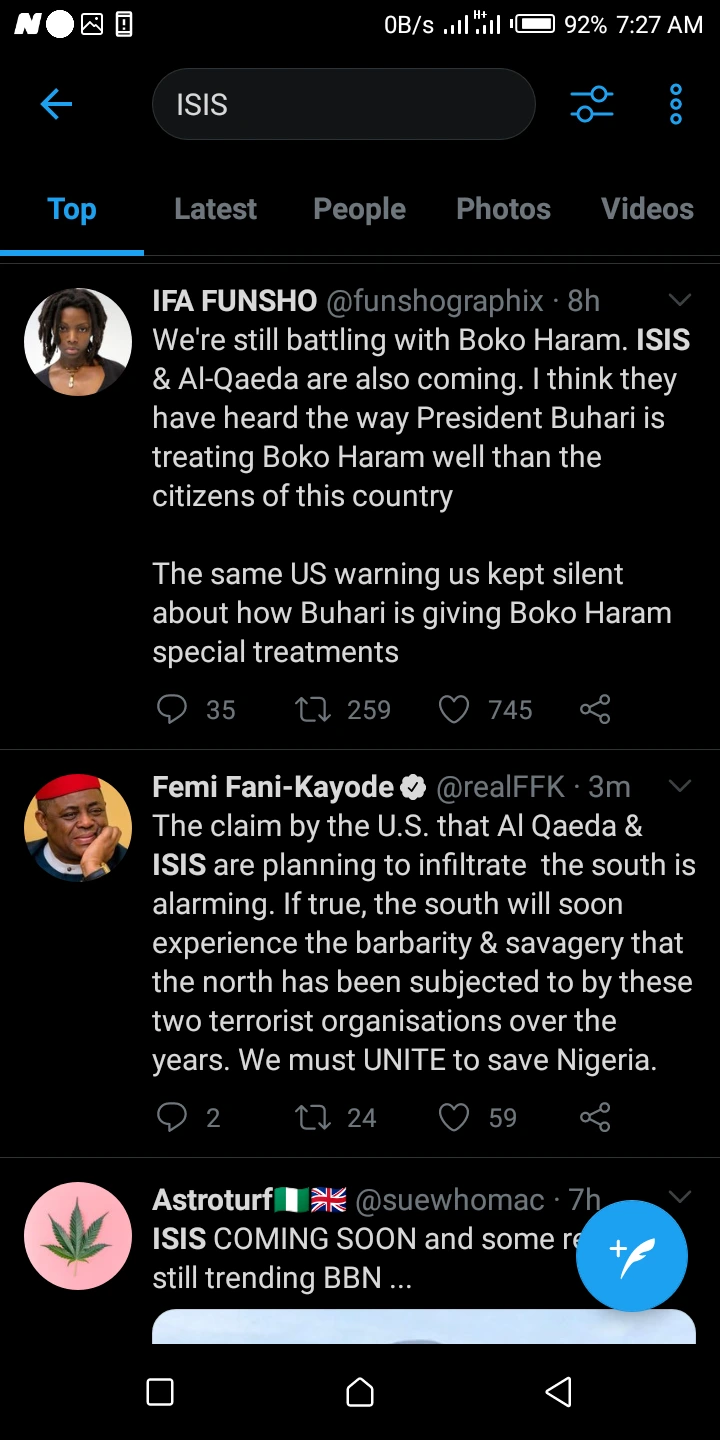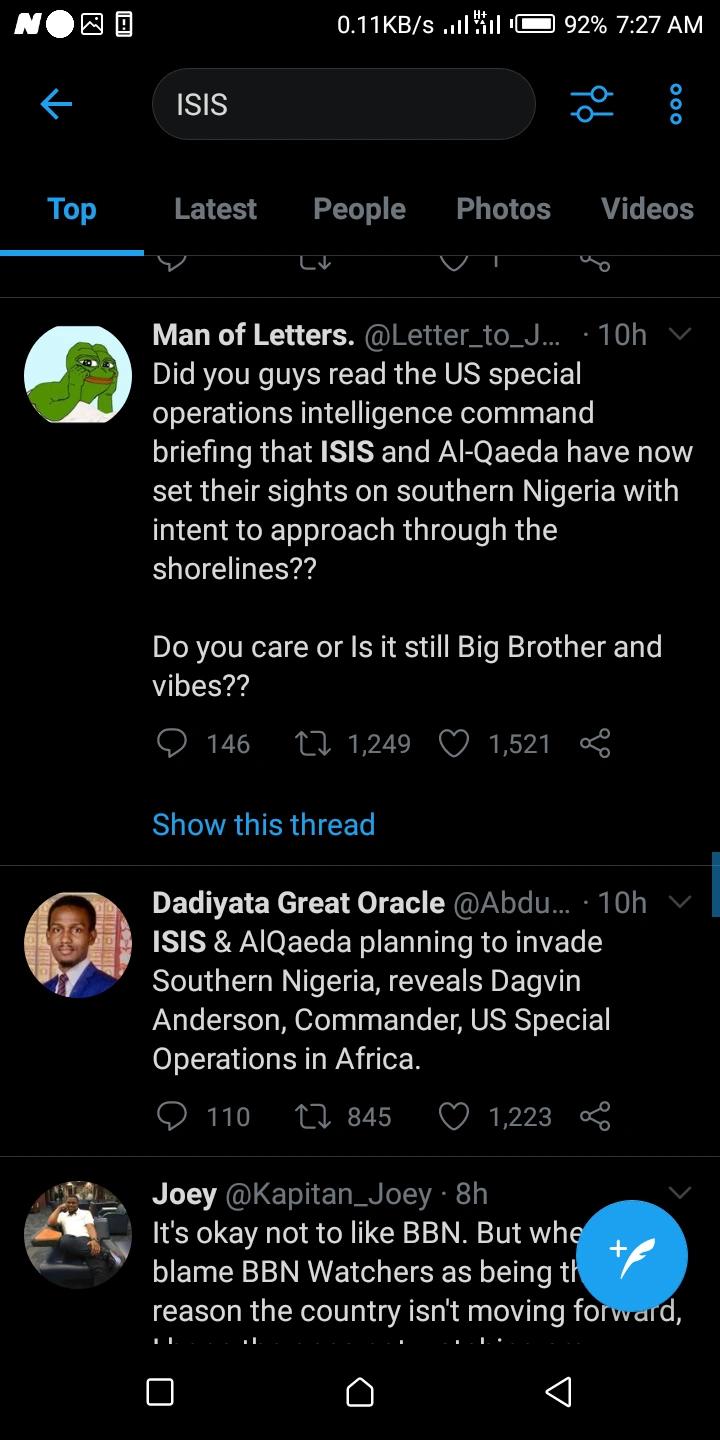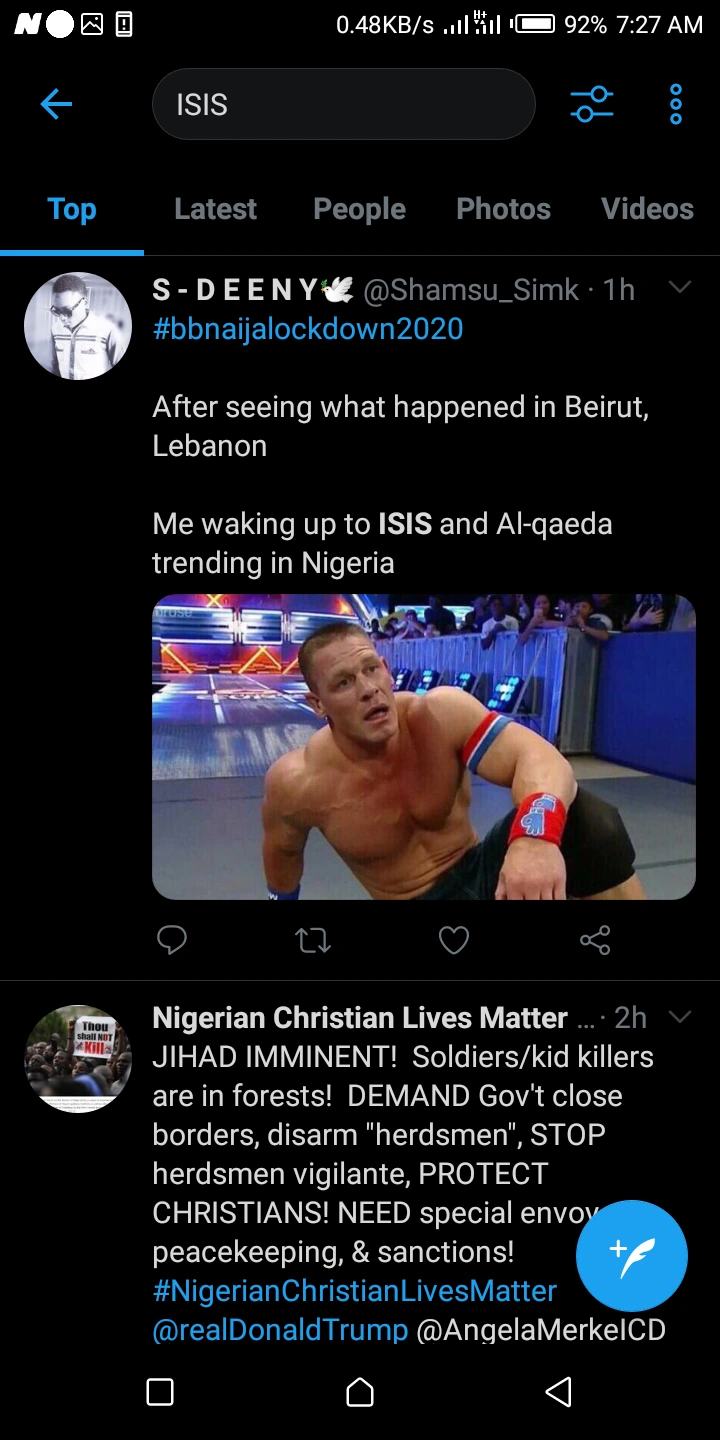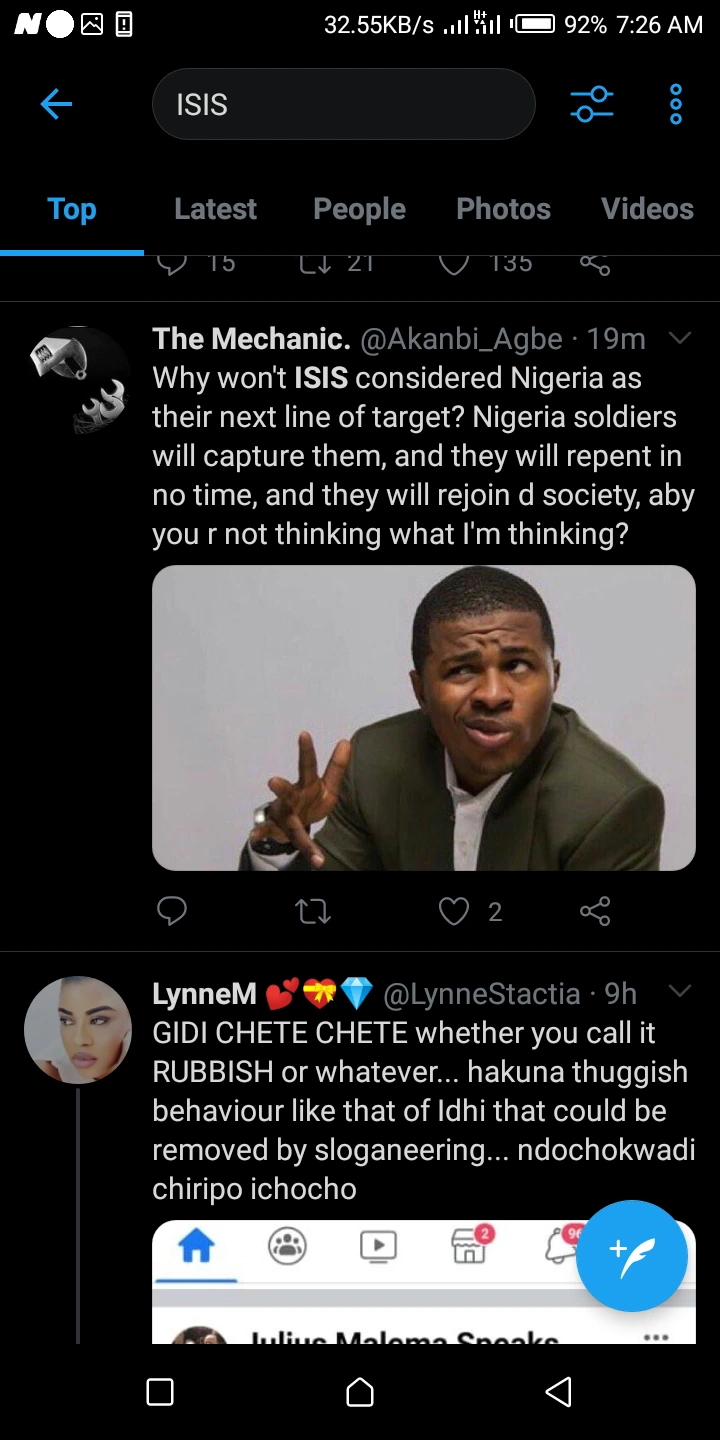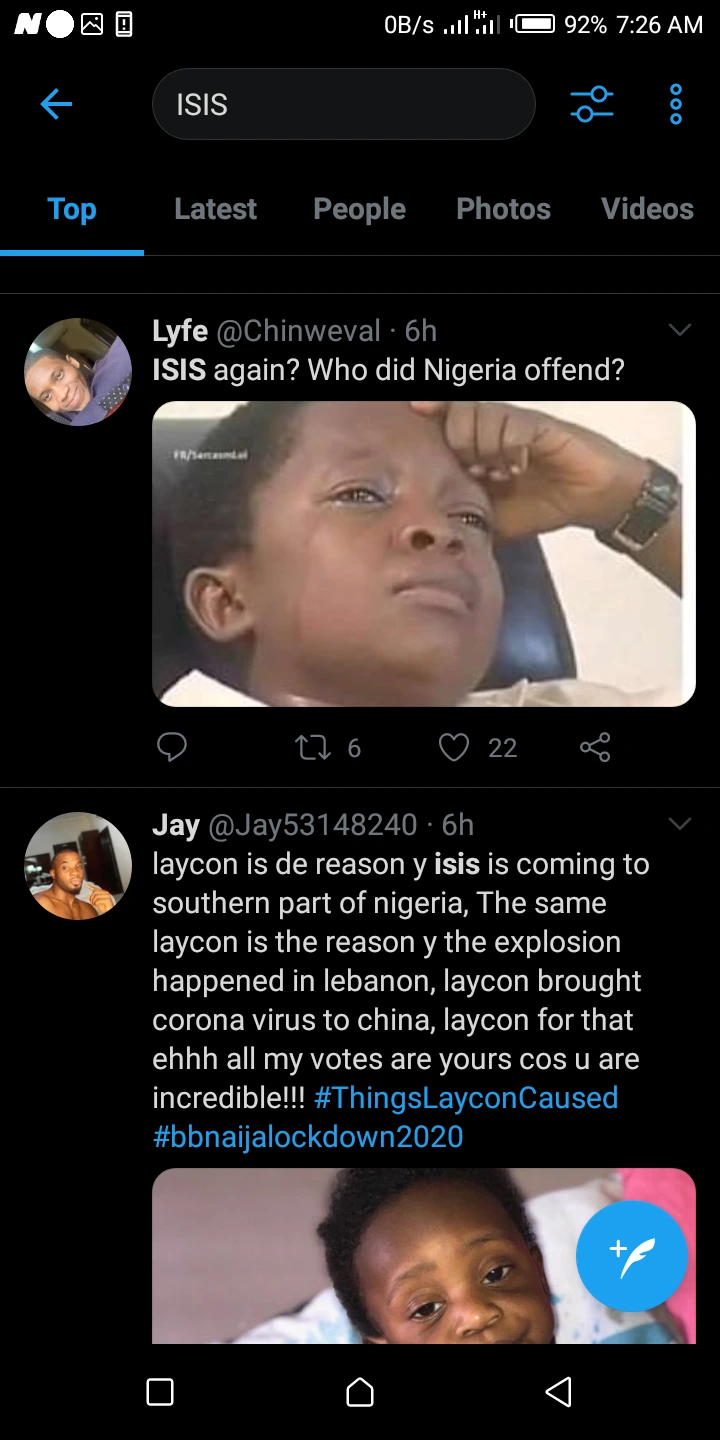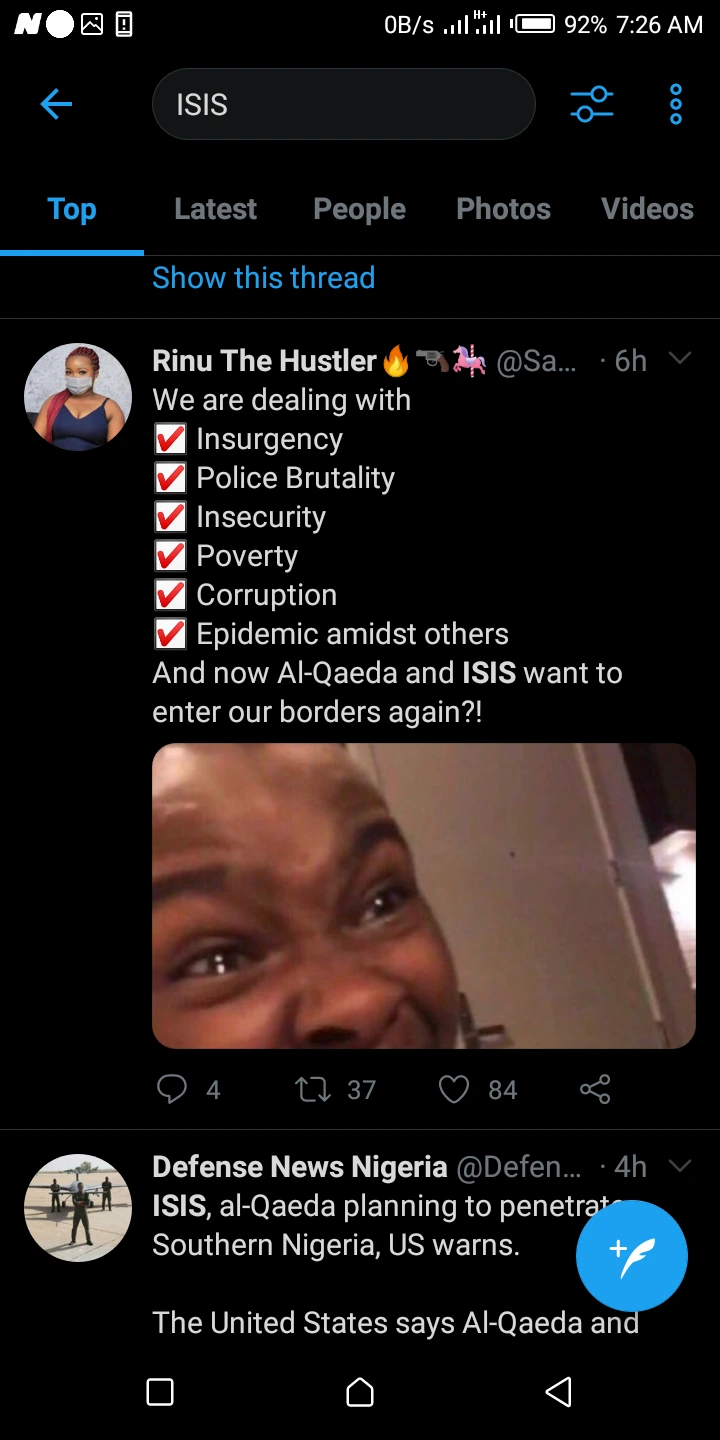 Indeed it is only God that can save us in this our beloved country.comments

1
I blame the greedy money banks in Nigeria who forcefully brought this animal rearer in the name of change to rule Nigeria.I told those around me that what they are chanting is chains and not change. the beast at the aso villa can release at random those who claims to be representing the people are there watching, keeping mute, they are after the peanuts they are receiving. Buhari is engaged in borrowing Everytime, no project execution but to secretly finance the dreaded terrorists. I wish your inner eyes are opened to see this.

1
I'm cognizant of this before now.This is a grand plan from the Dark kingdom to carry on with more blood-sheds and send plurality of Souls to CHRIST-less graves and eternity in Hell.Therefore,the true Saints of CHRIST should arise in unison to fight this battle.Remember,it is for this Souls CHRIST came to die and we cannot fold our arms and allow the kingdom of darkness to prevail.

+234 if this information is true, we have had early information before their coming ,all we need to do is to put our house in order, restrick movements, employ natives to help mount our borders