Just In : Israel Shines, Delivers First Dose of COVID-19 Vaccine
Select Language
On Thursday, Israeli Prime minister Benjamin Netanyahu spoke with Israeli Institute of Biological Research director Professor Shmuel Shapira. Netanyahu was congratulating him on the progress of Corona Virus vaccine being tested on humans during the Jewish High holidays.

On his congratulatory message, the Prime minister urged him to continue the journey and maximize the speed for the search.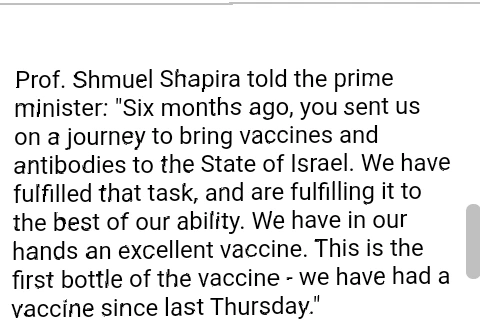 Further, he instructed on the advancements to establish a plant to produce the vaccine in Israel.
According to Shapira, the researchers assigned the task to search for the vaccine, six months ago, had fulfilled the task to the best level possible. They had already made the first dose of the vaccine. He told Netanyahu.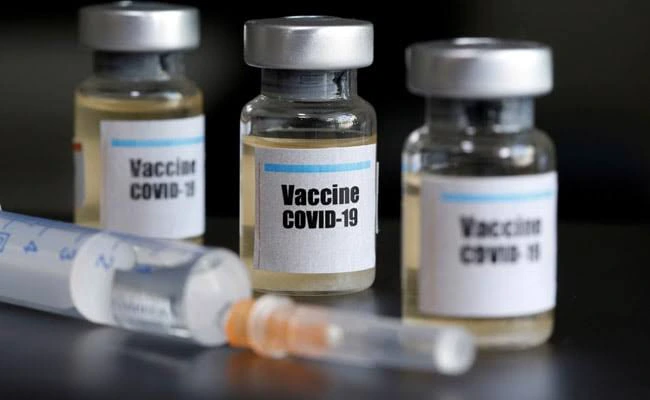 Netanyahu instructed that the process be continued as trials continue, arguing that this will keep Israel safe by the end of first quarter of next year. The IIBR has maintained a reliable rate with the timelines set by the National Security Council(NSC), ministry of health, among other bodies.
Additionally, he cautioned that a clear outline should be implemented to allow other countries buy the vaccine from Israel, with purchase funds being injected into production processes.
Israeli Institute of Biological Research (IIBR) begun the process immediately when the fight against Corona virus started. It was then that Netanyahu set the goal in the search or development of one successful vaccine.
With the assistance of ministry of health, ministry of defense and the National Security Council, a strategic plan was made and funding was done. Necessary steps were taken to ensure the vaccine was approved successfully, and to allow strict regulations of experiments carried out by the body