Leaked Chats Show Lady Accepting Marriage Out of Repayment not Love
Select Language
I don't love you anymore but I'll marry you because you trained me in school – Lady tells boyfriend (Screenshots)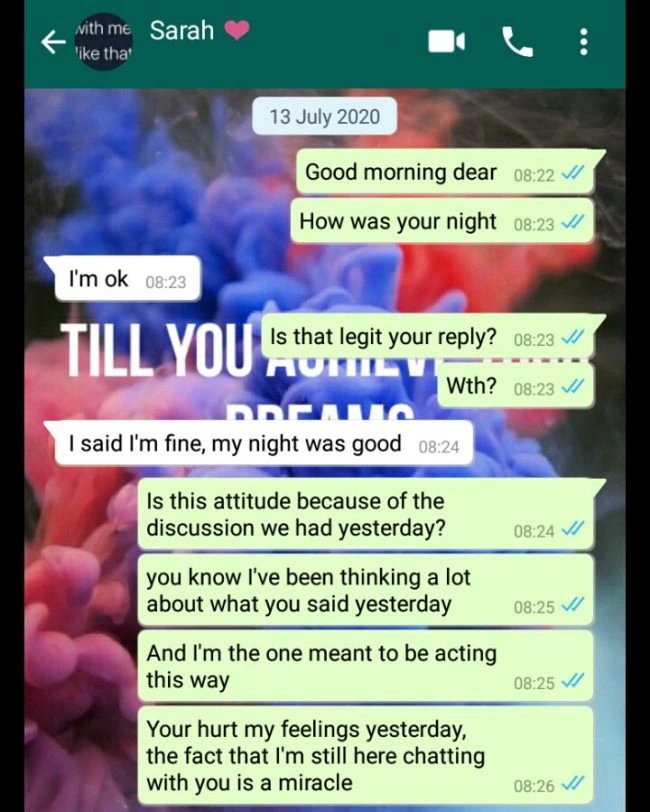 A lady identified as Sarah, has broken the heart of her fiancee as she revealed the bad news that she doesn't love him anymore, and can no longer claim to do so. Some of the leaked WhatsApp screenshots of their chat conversation they had earlier.
According to their chat, the guy asked if the girl is serious about what she was telling him. Sarah told him she will consider his fiancee just because he supported her education which she insist is the only reason she would reconsider to marry him, even though his love has fade away from her heart.
Both of them have been dating for more than five years, but Sarah disclosed that she have feelings with another man, but have no choice than to marry her fiancee because of what he has done for her including his impact in her education.
Kindly read full of their conversation below: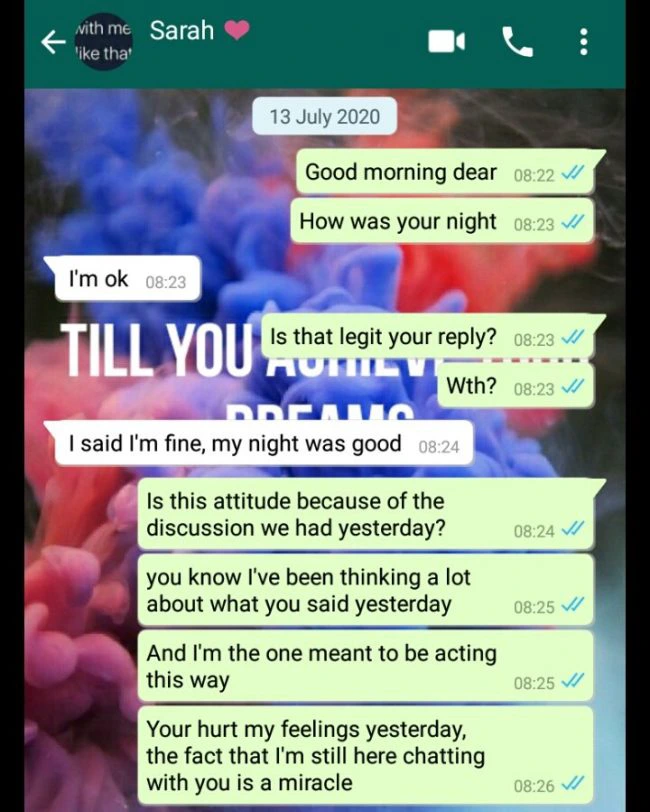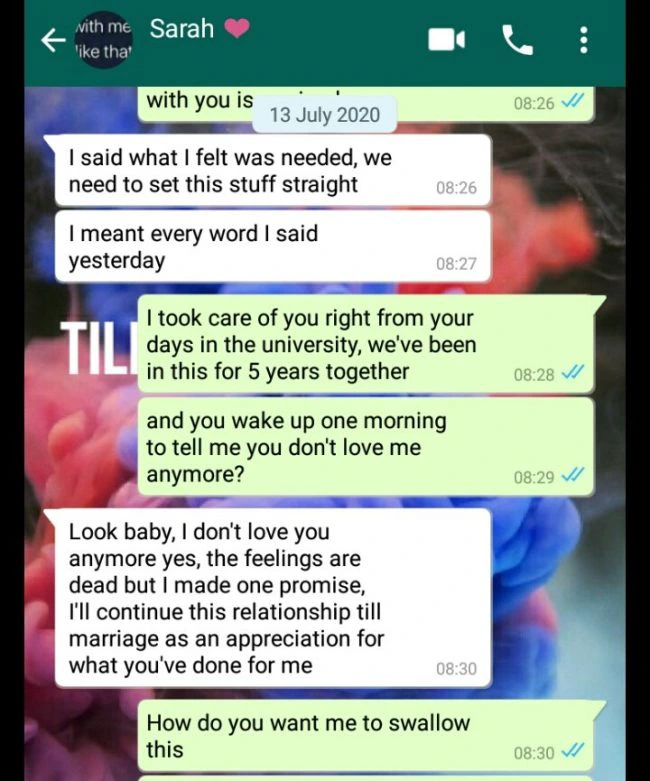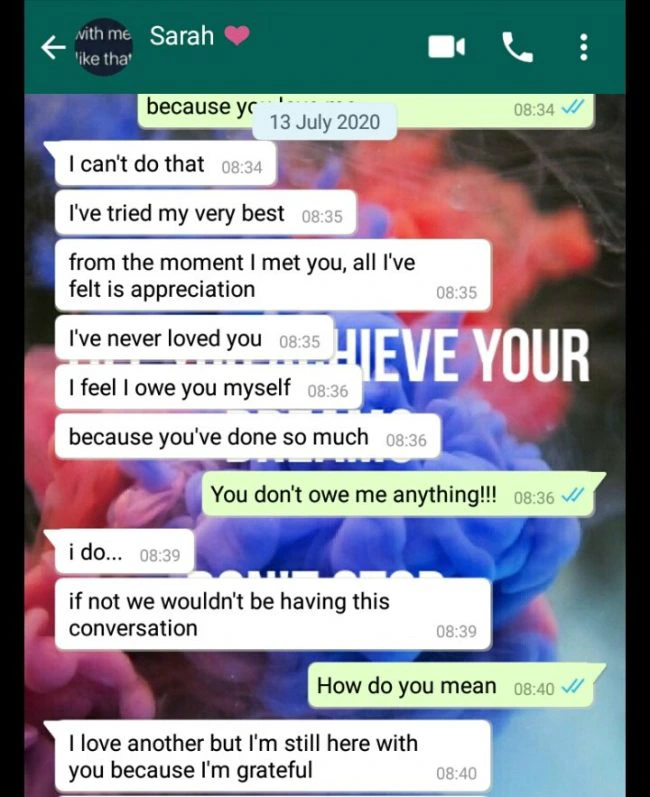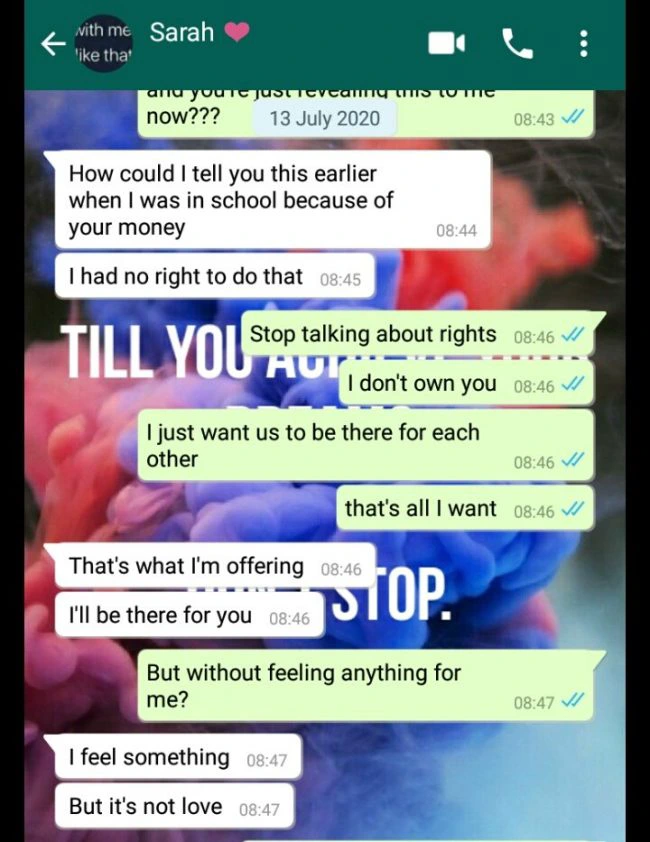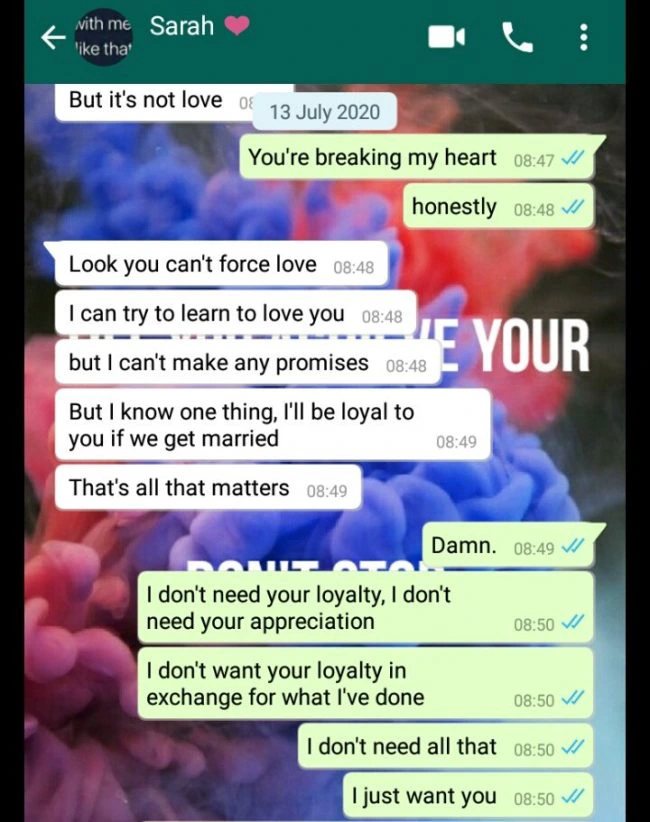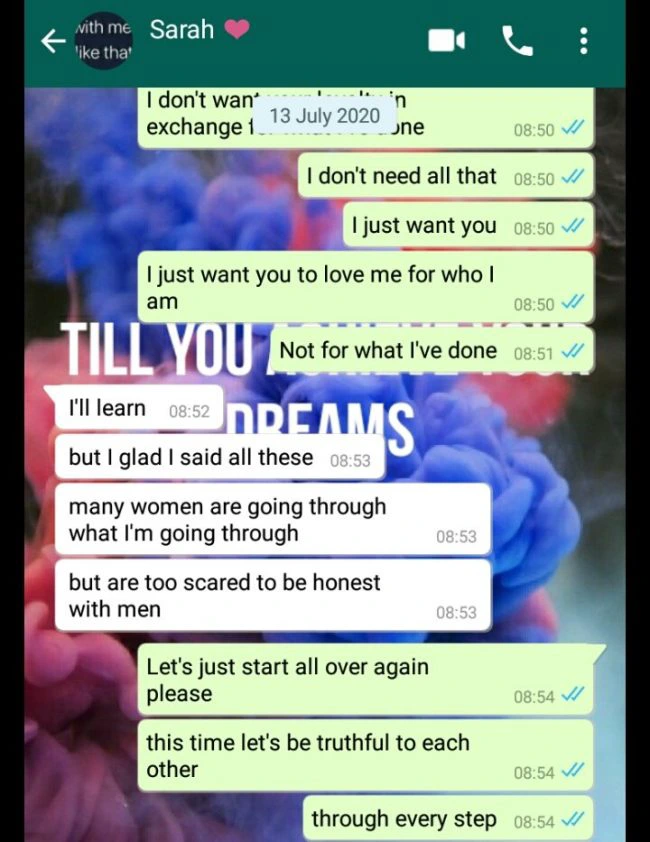 What are your reactions to this my fellow Nigerians?
Kindly share your thoughts on this under comment section below.