Behold the New Syria: Shehu Sani Reacts to Edo Guber Violence
Select Language
The Senator who represented Kaduna in the eighth Senate, Senator Shehu Sani has described the political developments in Edo State as the same as what happened in Syria.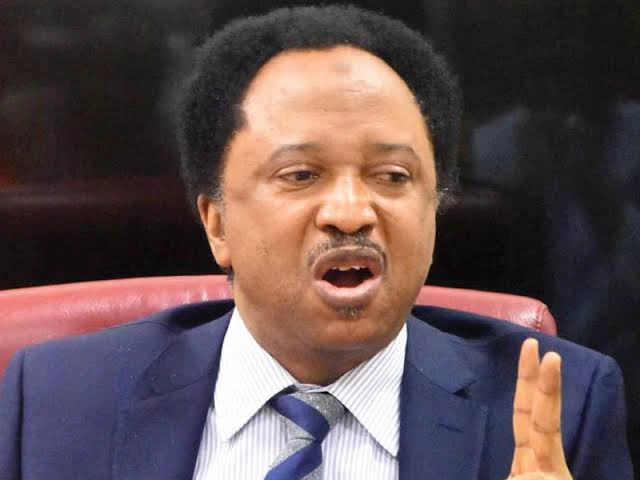 According to the statement by the Senator on his verified Twitter handle, Edo State has become the war zone Syria.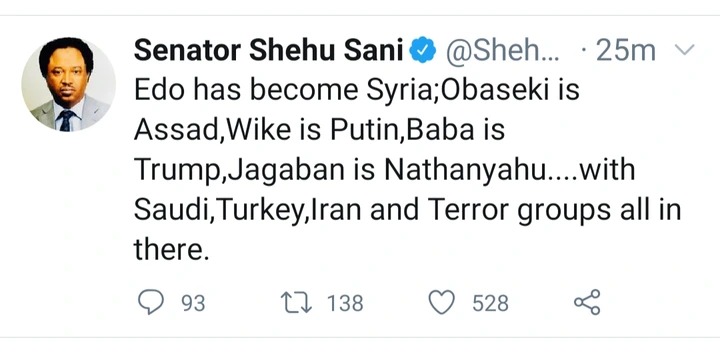 He stated that Obaseki can be likened to President of Syria Bashar Al – Assad, Governor of Rivers State Nyesom as the President of Russia, Vladimir Putin, Adams Oshiomhmole as the United States President Donald Trump, and Former Lagos State Governor, Bola Ahmed Tinubu( Jagaban) as the Prime Minister of Israel Benjamin Netanyahu. The picture painted by Senator Shehu Sani is not far from what is happening in Edo State politics. Alot of interest and influence either directly or indirectly. All of them trying defend their interests, and that of their ally while the people feel the heat. The disturbing development that took place few fays ago in Edo State was disturbing. A group of lawmakers who were not inaugurated wanted to gain access to the Edo State House of Assembly.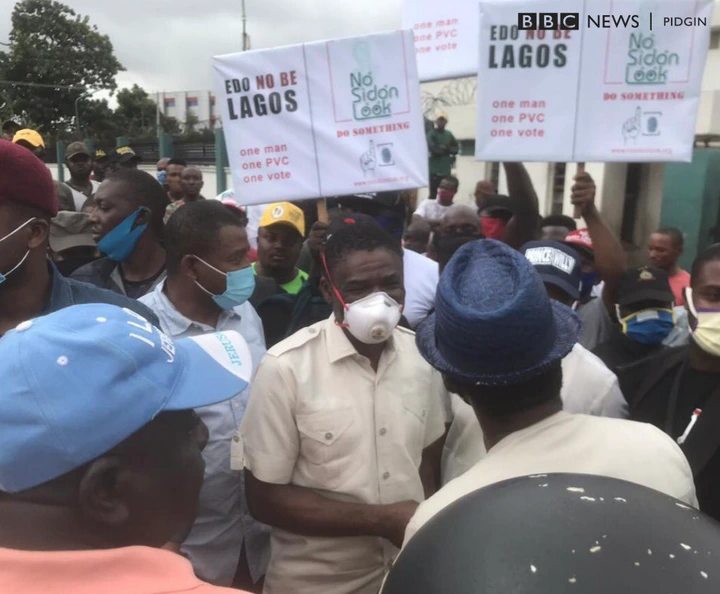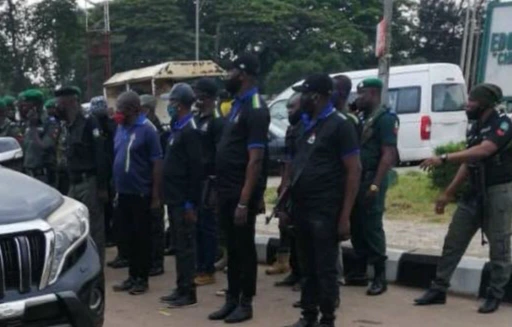 According to reports it was move to impeach Governor Godwin Obaseki.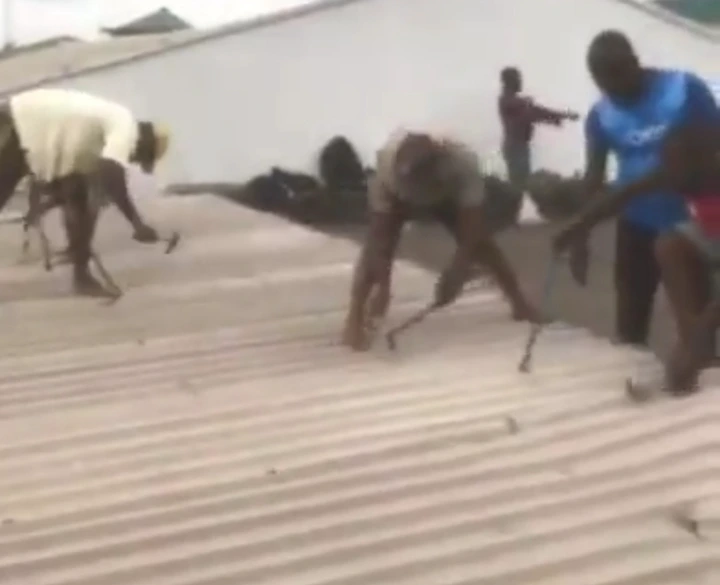 The Governor himself understood the plan and played ahead of them by hastening up the renovation of the Edo State House of Assembly and removing every symbol that will make any legislative function in the building illegal. All these are because of the September 19 Governorship election which the APC and PDP have so much interest in.