A Genocide is Unfolding in Nigeria – Bishop Kukah
Select Language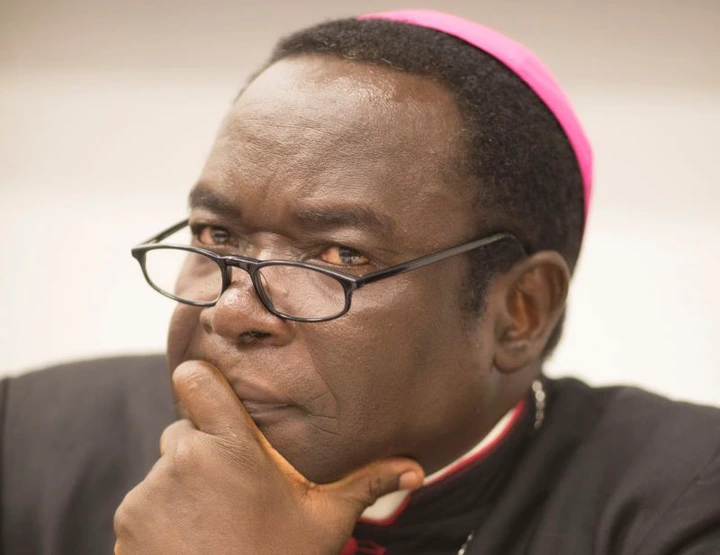 Bishop Mathew Kukah criticised the incompetence of Government and military responses to the violence.
Following the execution of five aid workers by Islamic extremists, a leading Catholic Bishop in Nigeria has argued that systemic violence against Nigerian Christians constitutes genocide.
The Bishop, Mathew Hassan Kukah of Sokoto, told Catholic charity Aid to the Church in Need (ACN) that, in his view, the recent violence was genocidal in character. He stressed, however, that Christians were not the only victims of recent unrest, as the killings "have been far worse in the predominantly Muslim north in such states as Katsina, Sokoto and Zamfara". Islamic State West African Province (ISWAP) justified their murder of five aid workers as a warning to "all those being used by infidels to convert Muslims to Christianity" – something that indicated, the Bishop said, that extremists are not only targeting Christians.
A video of the killings, the victims of which were employees of international NGOs, was released last week by the Islamist group. Although the group has avoided executing Muslim civilians in the past, this appears to be changing as the conflict continues.
Implying that the Nigerian government is complicit in the unrest, Bishop Kukah also criticised western countries for not doing more. He said: "We hear promises from the United States and Europe and they all come to nothing."
Bishop Kukah's remarks supported the findings of the UK All-Party Parliamentary Group for International Freedom of Religion or Belief's report called "Nigeria – Unfolding Genocide?' released in June. The report has led some commentators to call on the British government to consider sanctioning Nigeria if further measures are not taken to halt the violence