Southern Kaduna Killings: Shettima Pleads Help for El-Rufai, Says He is Confused
Select Language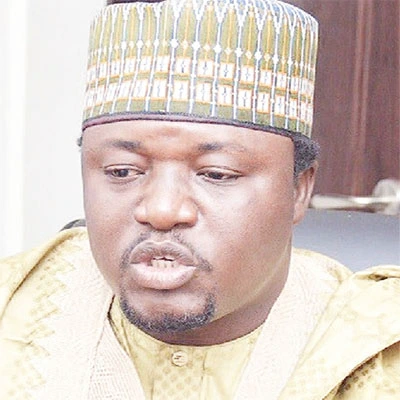 Yerima Shettima is the President of Arewa Youth Consultative Forum. In this interview with TEMIDAYO AKINSUYI, he speaks on the controversy over zoning for the 2023 presidential election, Southern Kaduna crisis and other issues of national interest. Excerpts:
You have always insisted that the North will produce President Buhari's successor in 2023 but the President's nephew, Mamman Daura recently said competence should be considered for the next rather than zoning. What is your perspective on that? 
I'm in support of what he said because the issue of zoning has not helped us in the past and it will never help us now. Yes, it is true that it must be seen to be applied in the spirit of justice, equity and fairness to all. But don't forget the fact that this is the same thing that brought us to where we are today. So, I am of the view that competency can come from any part of the country. If we have any competent hand from any part of the country, we will all queue behind that person and help him succeed so that we can get things right. If we can't get it right, things can never move forward and we will just remain stagnant on one spot. So, I concur with Mamman Daura's view that competency is critical at this particular time without minding the region where that person comes from. In the past, my position has always been that the North will retain the power but when I look at events in the country, between three years ago and last year, a lot of things have really changed. We are more divided than we used to be and so on that basis, I resort to my recent conclusion that let us settle for competency rather than zoning. If we have the best eleven from North- East; South-South; North-Central; South-East; North-West and South- West, let us bring them to the fore and let Nigerians decide. But in the North, we will ensure that we vehemently refuse any arrangement by any political party that will say categorically that it has zoned the presidency to any geo-political zone. We will vehemently resist that. Let there be a level playing field for all. Let everyone bring their best to the table and allow Nigerians decide who they want. This is democracy.
So, in essence you are saying you are no longer rigid on the North producing the President in 2023? 
My position now is that the unity of the country is far paramount, and it is that unity that we are taking into consideration when members of the Arewa Youth Consultative Forum took the position that it is competence that should now be taken into consideration when picking Buhari's successor in 2023. Our position now is that the Presidency can go to any geo-political zone in 2023. But whoever gets it must be very competent. He must be a dynamic hardworking Nigerian who is not above 70.
You said the next President must not be above 70 but some Nigerians are saying the two leading Presidential candidates in USA are over 70 and as such experience should be considered. Do you share this view? 
If Americans decide that is what they want, that is for America. We are Nigerians, not Americans. So, let us not be making reference to what is happening in America or using it as yardstick for us here. We are saying that the younger generations must be encouraged to occupy the political space. Side by side, let there by synergy between the younger and the older generation, but not when the reverse is the case where the younger generation are being neglected. We vehemently say no.
Are you saying the likes of Atiku Abubakar who are over 70 should forget the 2023 presidential election? 
Well, I don't know if he is up to 70. I don't want to mention names of individuals here; I am just talking generally here.
Chief E.K Clark said other Nigerians should allow the South-East produced the President as it is their turn. Do you think his argument is worth considering? 
This is democracy and everybody is entitled to his opinion. That is Clark's opinion and I'm also telling you our own opinion. Is Clark's opinion constitutional? No, it's not. It's an arrangement. We can also decide on our own arrangement but the reality is that the constitution supersedes any arrangement. Any arrangement outside the constitution is null and void. It is not legitimate; it is not binding on anybody and it is not constitutional.
What is your assessment of the situation in Southern Kaduna and what solution can you proffer to find a lasting solution to it? 
The crisis in Southern Kaduna is political and very disturbing. I'm using this medium to call on well-meaning Nigerians to look at the case of Kaduna state as the problem of all of us so that we can jointly proffer solution to the problem. It is very clear that even the governor is confused as it is now. So, it is high time we put our heads together and come up with a solution to the problem. It is worrisome because this is not just about Southern Kaduna, it is about Nigeria as a country. Those who are being killed in Southern Kaduna are fellow Nigerians like us. So, my concern is Nigerians are being killed mindlessly here and we must join hands together and look for the best way to find a solution to it.
You said the crisis is politically motivated, what are your reasons for saying this? 
I said the Southern Kaduna crisis is political in the sense that political leaders in the place and others in position of authority have remained aloof to the crisis for reasons best known to them and have not done anything. They have a responsibility to act but they are not doing anything. Somebody cannot just tell me that some bandits are coming from nowhere and are taking the lives of Nigerians on a daily basis and nothing has been done. So, I believe there is more to it.
Some Nigerians believe that the surge in bandits' attacks is as a result of the decision by some state governors in the North to negotiate and grant amnesty to bandits. What is your take on that? 
It was wrong for those governors involved to do so. It is not ideal to negotiate with bandits. It is an act of cowardice to negotiate with any terrorist group .It is very wrong. Terrorists and bandits are not the groups to hold any form of negotiation with. These are enemies of the society, and the best way to deal with them is to fight them to submission. Negotiating with bandits in any form is not acceptable
What is your take on the tenure of the current Service Chiefs? 
I am more than worried over the continued stay in office of the Service Chiefs. With the trend of things in the country, these Service Chiefs should be allowed to go and rest. It is clear that even within the armed forces, there is going to be sabotage and most likely, we are suffering from that sabotage as we are talking now. There are younger officers who are subordinates to these Service Chiefs who are desirous to come get to the topmost level and you don't allow them to benefit from that level, of course, they will sabotage you and both of you will not be remembered for anything than on the negative side of history.
The PDP has asked President Buhari to resign over the state of affairs of the nation, do you also share that view? 
That is the personal decision the President has to take. He alone can decide if he wants to resign or remain in office. But I do also know that it is difficult for any African President to humbly resign from office even if it is clear that he has demonstrated incompetence in handling the office. It has never happened before. If the situation we find ourselves in is so painful and everyone is worried, let the National Assembly do the needful.