EXCLUSIVE: APC Govs Plots Return of Oshiomole as National Chairman
Select Language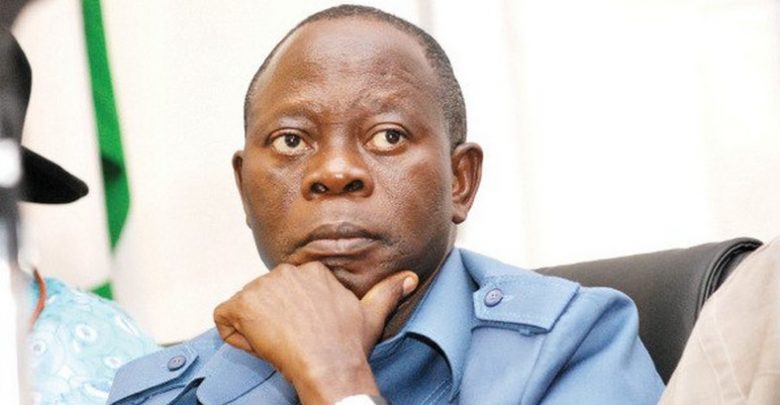 Dr. Salihu Lukman, the Director-General of Progressive Governors Forum (PGF), has raised an alarm over plot by some All Progressives Congress (APC) leaders to return Adams Oshiomhole as the national chairman of the party.
He made this known in a letter addressed to the National Chairman of APC Caretaker/Convention Working Committee and Governor of Yobe State, Mai Mala Buni, on Wednesday.
Lukman explained that with the happenings in Edo state, the ruling party was not prepared to approach the governorship election based on fair contests. He asked the APC to review its strategy towards the election.
He also asked the caretaker committee to ensure reconciliation and peace-building in the party, urging the caretaker committee to convene an NEC meeting to consider and approve the proposed activities of the caretaker committee.
"Just like before the June 25, 2020 emergency NEC, issues of Edo State are dominating public discussions and considerations of issues concerning the party. This is being foisted on the party as a strategy to weaken the initiative of the caretaker committee from taking steps that could facilitate the resolution of the leadership crisis through ensuring that the forthcoming extraordinary national convention to elect a new national chairman and other members of the National Working Committee for the party different from [Mr.] Adams Oshiomhole is blocked.
"In other words, everything is being done to ensure that the internal politics of the party is manipulated to create situations whereby [Mr.] Oshiomhole is forcefully made a contender for the position of the national chairman at the extraordinary APC national convention."
According to him, "Ordinarily, this should not be a problem, but given that unacceptable strategies are being deployed to blackmail and bully all leaders of the party to make Edo election the only priority of the party makes it very disturbing."
Recall that Oshiomole-led National Working Committee (NWC) was sacked by the National Executive Council (NEC) at an emergency meeting on June 25, 2020, after a protracted leadership crisis within the ruling party.