PHOTONEWS: Soldier Flogs Police Woman Mercilessly in Lagos
Select Language
Every day we pray that our military men both those at the battlefield and those at home live long. Not because they are directly related to us but because they have given their all on the battlefield for our safety, and I believe the best thing we can do for them, is not by giving them arms or money but pray to God on their behalf.
It was a moment of surprise in the city of Lagos, as a retired soldier man was seen beating up a policewoman on traffic duty at ilemaba Hausa, Lagos State.
The image from the video recorded by eyewitnesses can be seen below.
Despite pleading from the crowd who were drawn by the situation crying and shouting "Soldier Nah woman ooo" the retired soldier man was seen in furious in anger as he continues to beat the Policewoman.
The actual reason for the fight hasn't been reveal, but the two Uniform personnel were seen swallowed in anger and exchanging blows, soldiers were more powerful as hit her with a stick. This isn't the first time that different paramilitary agencies have been seen exchanging words and even fighting each other in the street.
This reason for this many battle and misunderstanding has been perceived to be the quest for superiority amongst themselves and this has brought conflicts of interest in the discharge of their duties.
The video which you can see was uploaded by vanguardlivetv and has since gone viral leading to a lot of speculations and mixed reaction by many Nigeria's, who felt it was unwise for the military man to have laid his hands on a woman, talk more of beating her in public.
See what Nigeria's are saying
@Eagle "That man must be very st…, how can you fight somebody on a uniform? no matter who you are you don't fight anybody on the uniform because he or she is representing the federal government."
@precious "Is only in Nigeria you can beat up a lady in uniform claiming you are a soldier in civil cloth and go Scot free."
See more photos from the scene
"Soldier seen overpowering the policewoman"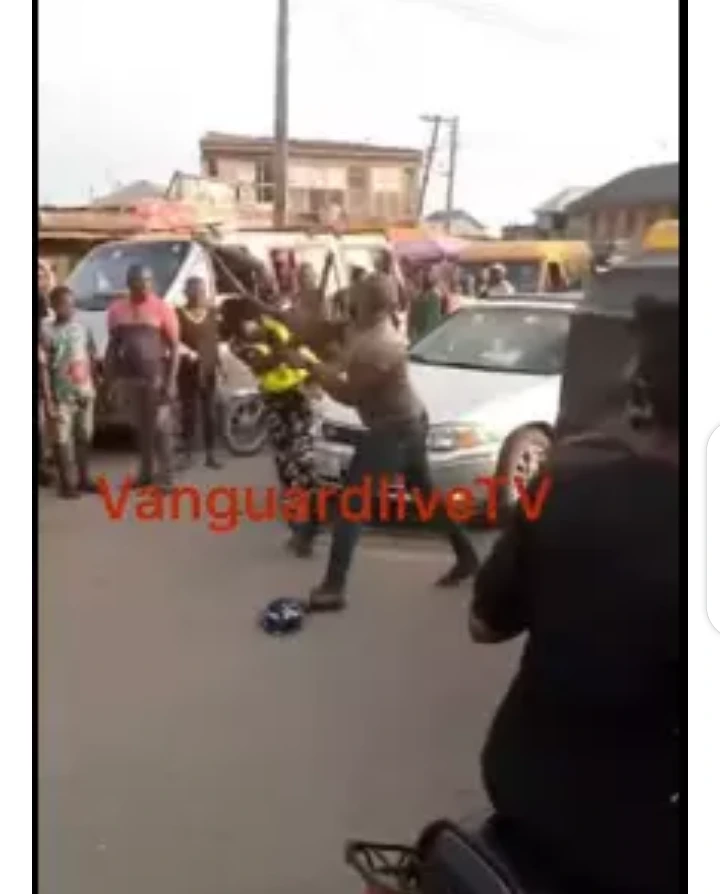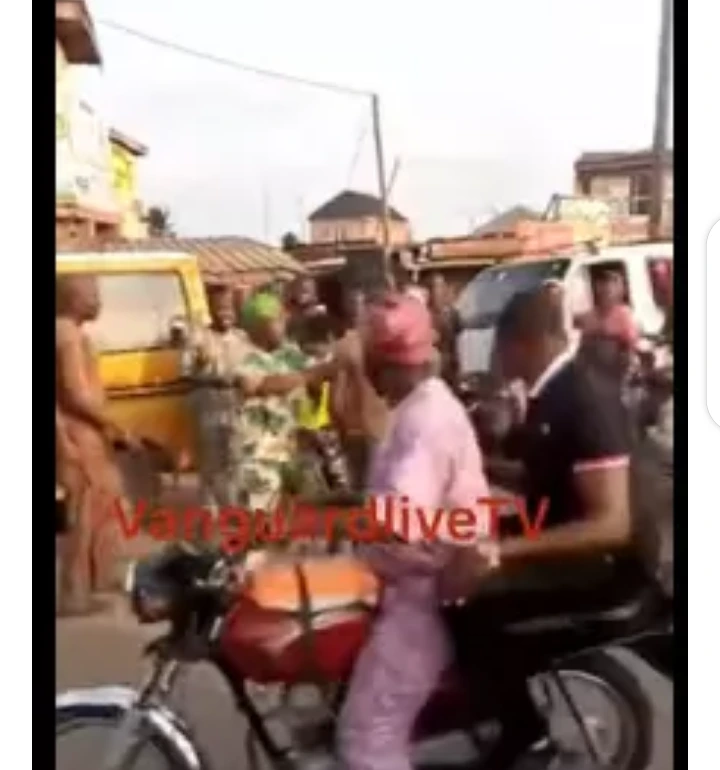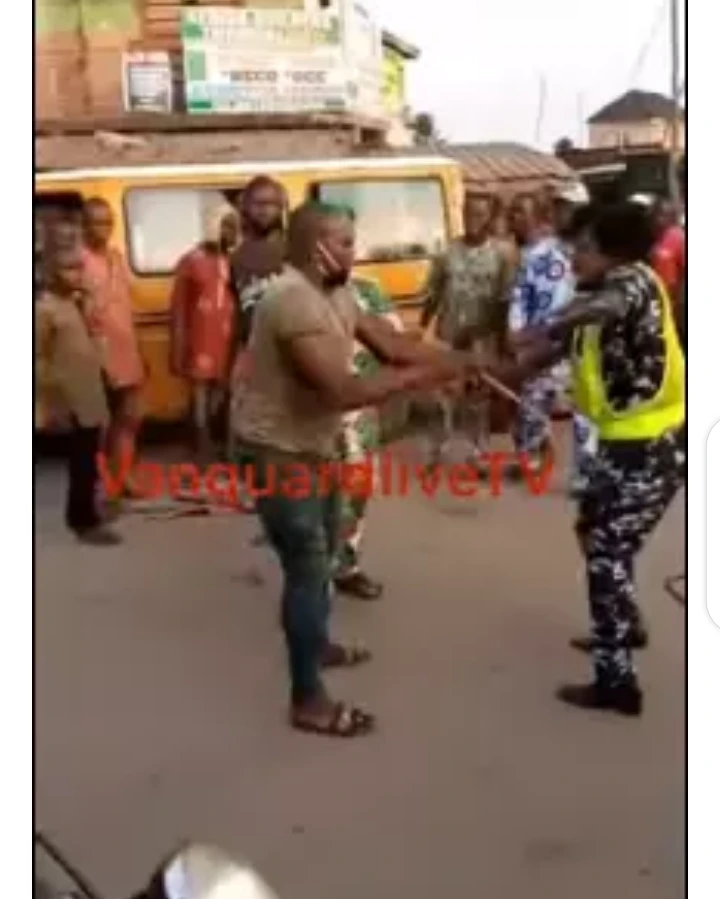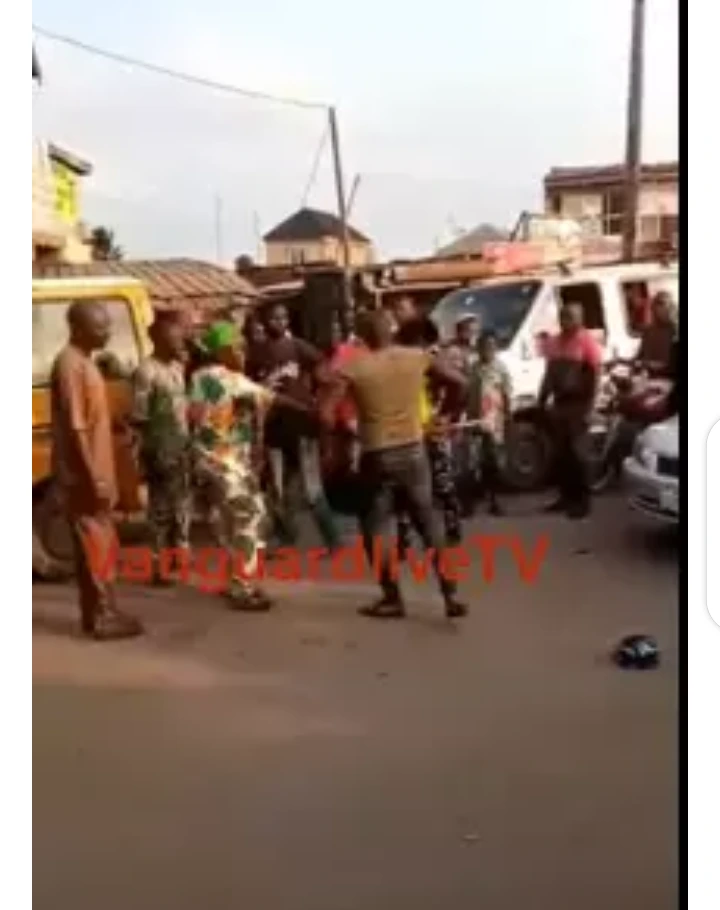 Continues to hit the woman, who was helpless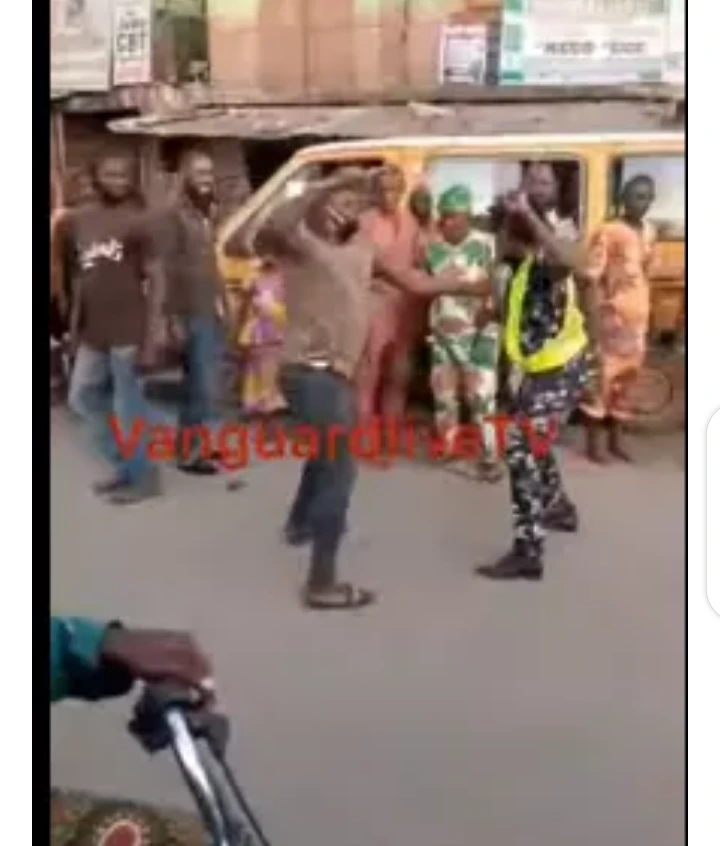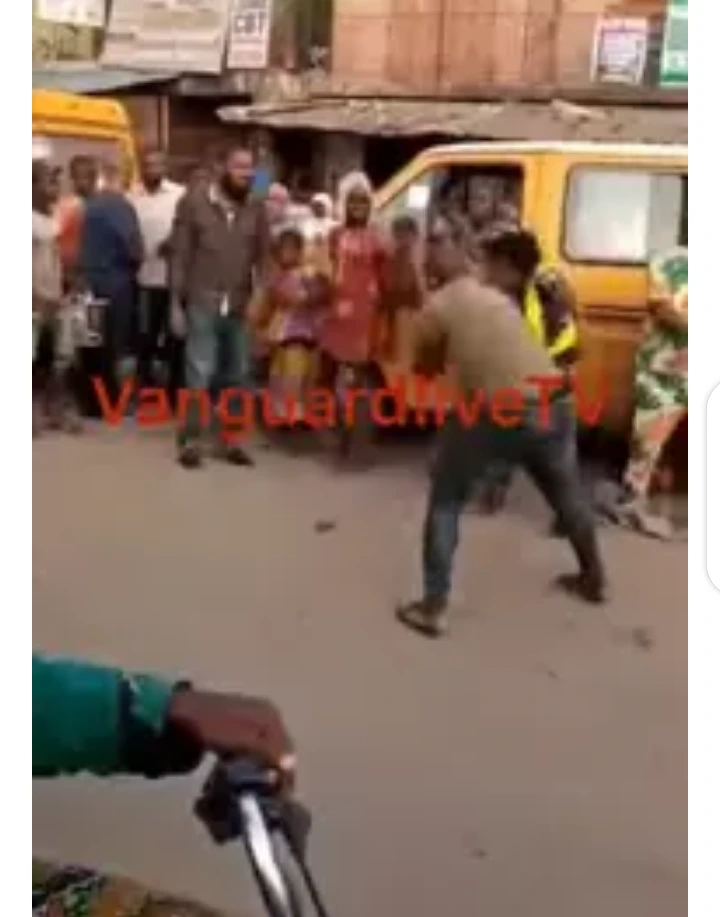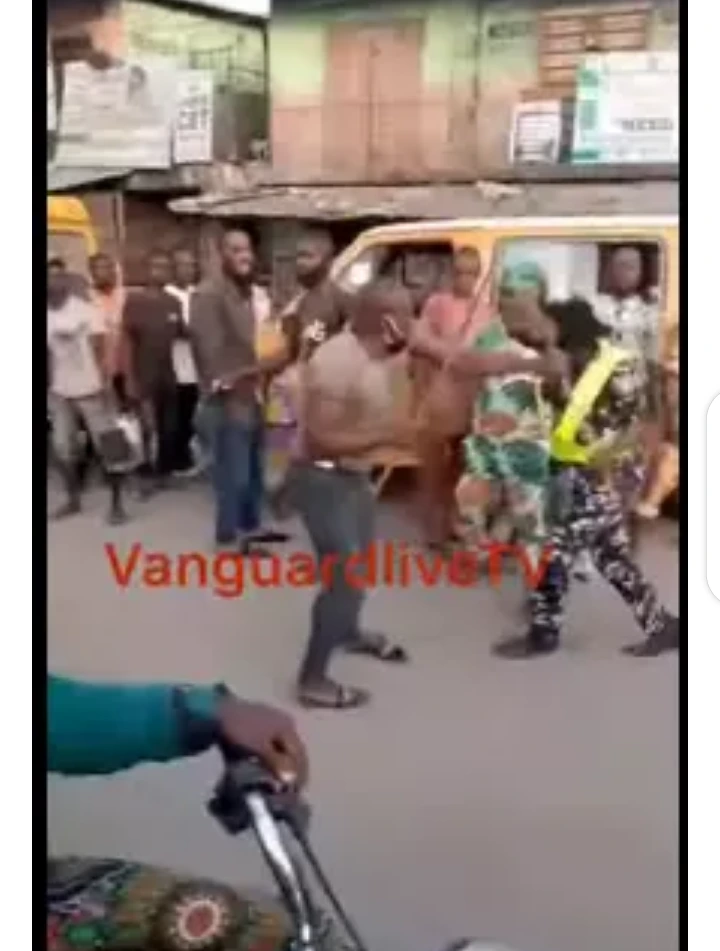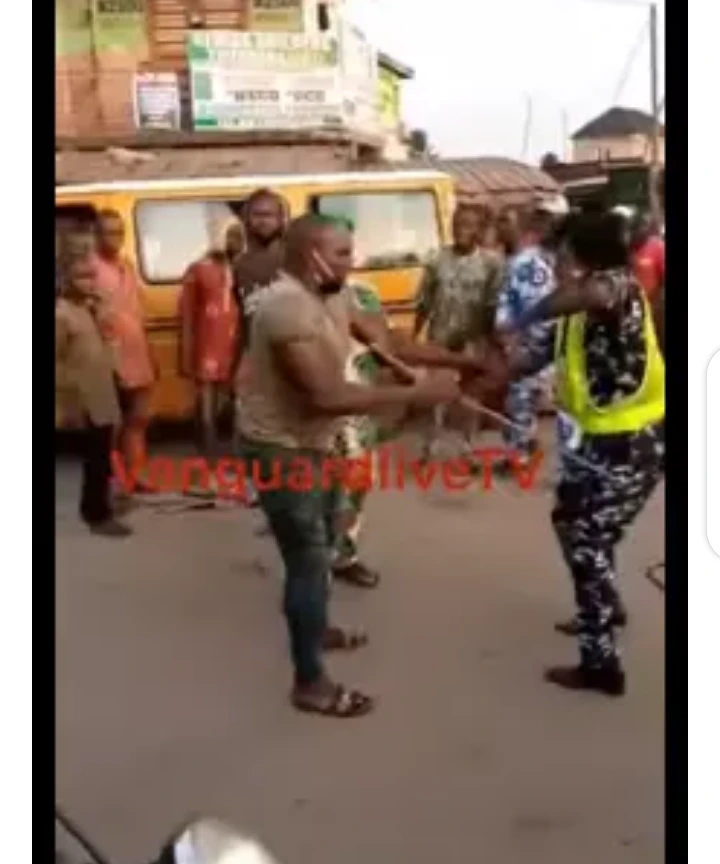 "Voice from background, soldier na woman oo"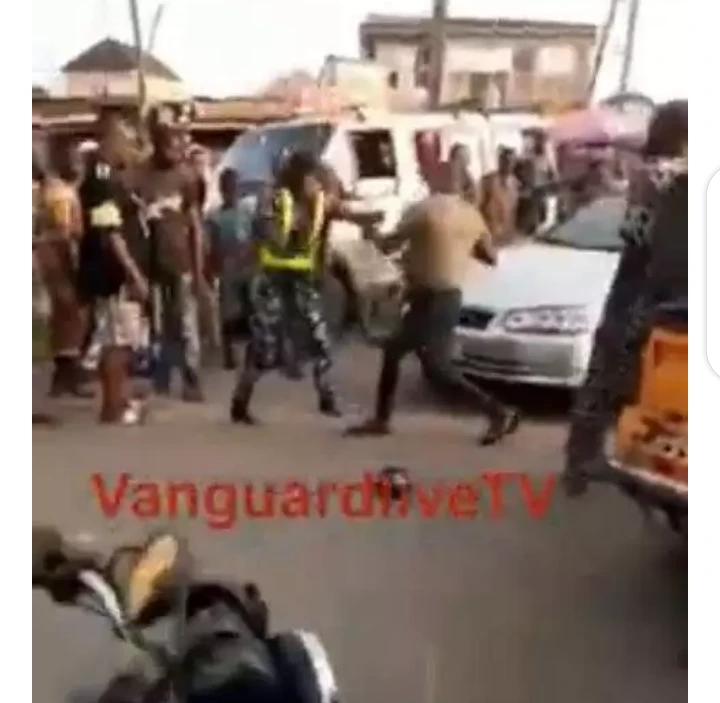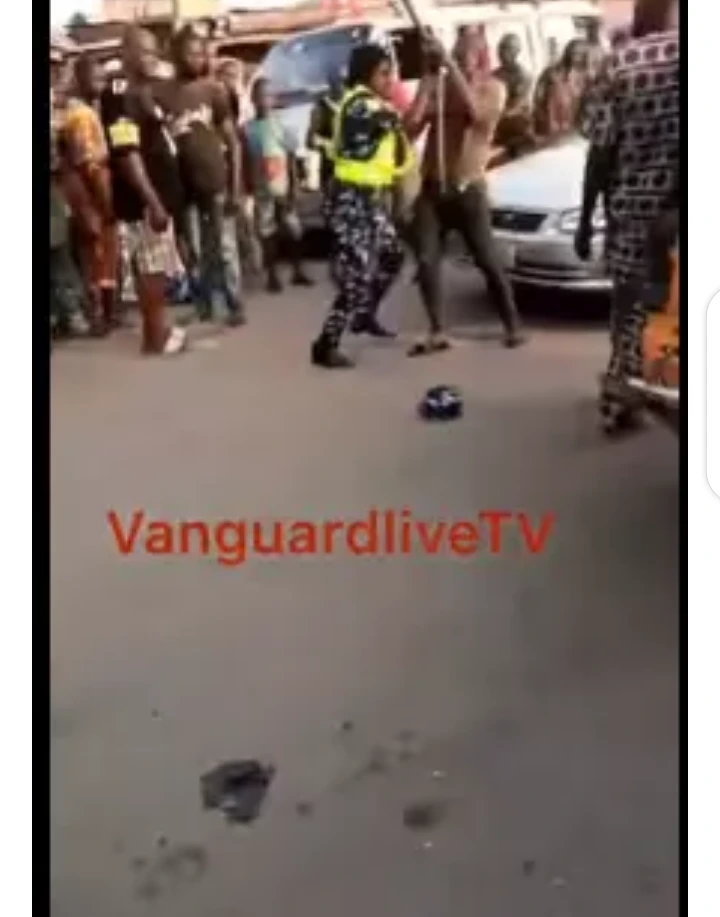 What do you think of the military man?
Beating a woman, maybe married, how will her husband, children feel after seeing this video footage.
Click the follow button on the the top right corner of your phone, for more related news.
Don't forget to like to share and follow for more Related Articles.