THROWBACK Friday: 'Jonathan Sponsored Boko Haram To Divert Attention From Corruption' – El-Rufai
Select Language
The former special assistant to former president Goodluck Jonathan on media, Reno Omokri has decided to attack the Governor of Kadunna State, Mallam Nasir El-Rufai. Reno Omokri in recent days has been speaking on several matters of concern in Nigeria.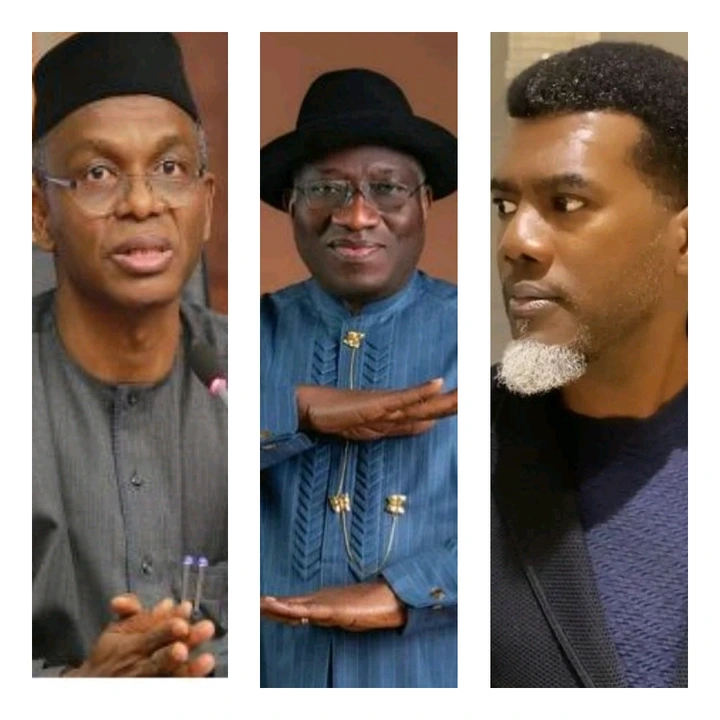 In a tweet he made this afternoon, he decided to expose Kadunna State Governor, El-Rufai by revealing the hate speech he used against the then President Goodluck Jonathan.
According to the tweet and the picture of a newspaper page that went with it, it shows where the Kaduna State Governor, alleged that Ex President Goodluck is the one sponsoring the dreaded Boko Haram sect. Reno who made it clear that with what he said then, he was never arrested or fined for using such word.

The news paper he uploaded alongside the tweet he made could be seen below here.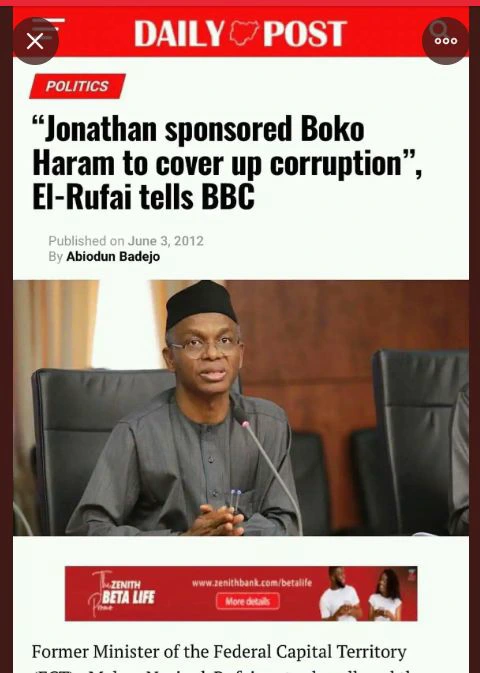 It should be noted that the federal government has imposed fine on anyone that said anything bad against the President, Governors or any one holding a political post in the country.
It was based on that effect made Reno Omokri to reveal this, because if this law he the federal government imposed now we're to be in place then, the Kadunna State Governor would have been arrested then.