UPDATE: HIV Positive Campus Hunting Lady Finally Apologizes To 500 Men 'Hanyad'
Select Language
It saddens me that some people could be so wicked without a human heart. Some hours ago social media platforms carried the news of a lady who is said to have tested positive for HIV and Aids and instead of isolating herself for treatment, she decided to be resentful.
A twitter account @Warui John2 posted on his page the list of people the said lady has infected by dating them. See his post and the list of men she has dated below;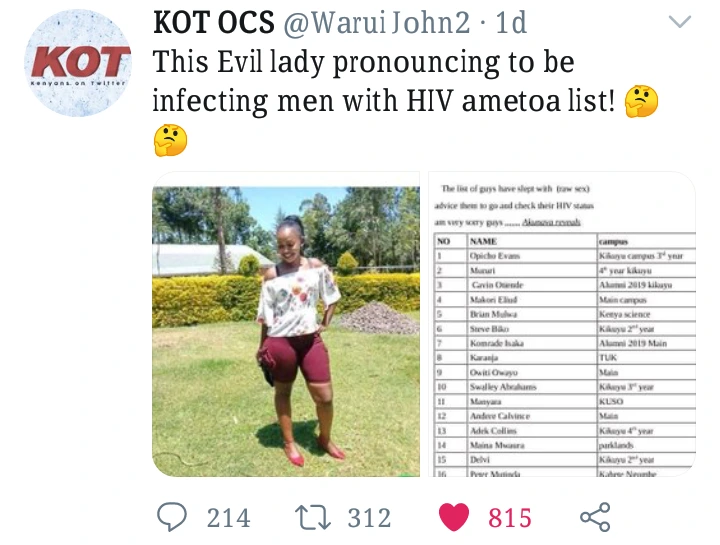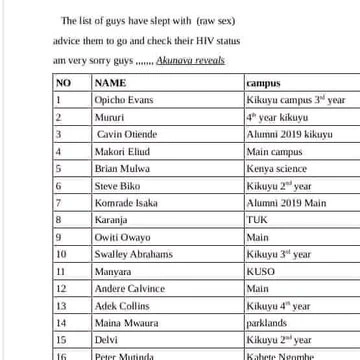 In the list as posted, over 500 names are mentioned which contains names from various campuses around the city, she asks them to accept the bitter reality, forgive her and go for testing. She made it clear that she is now clearing her conscience after many years of living in denial and bitterness with HIV.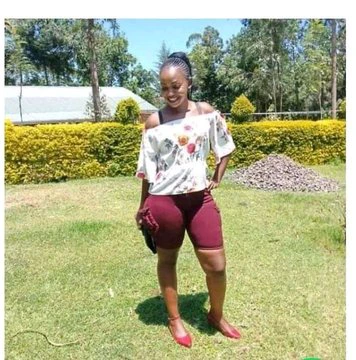 "Its time I come clean. I was bitter for many months but I can't do this anymore. I am HIV positive and have been infecting men. I am sorry forgive me, get tested if have hanyad you," she confessed Harriet in her earlier testimony.
See people's reactions to this below;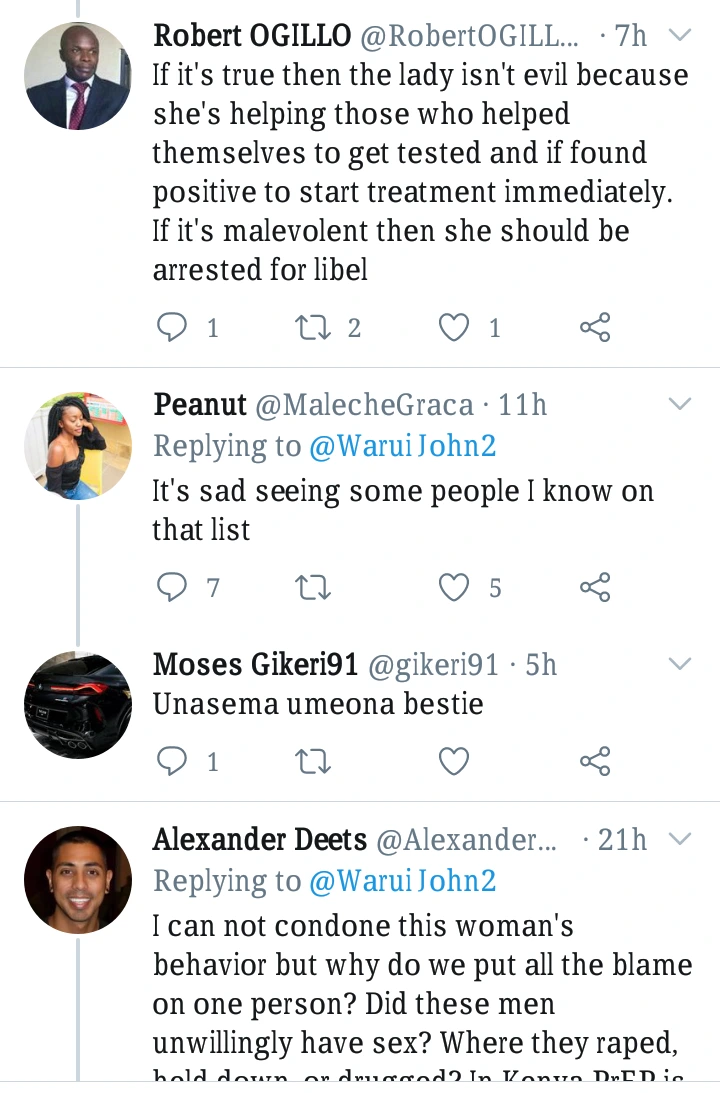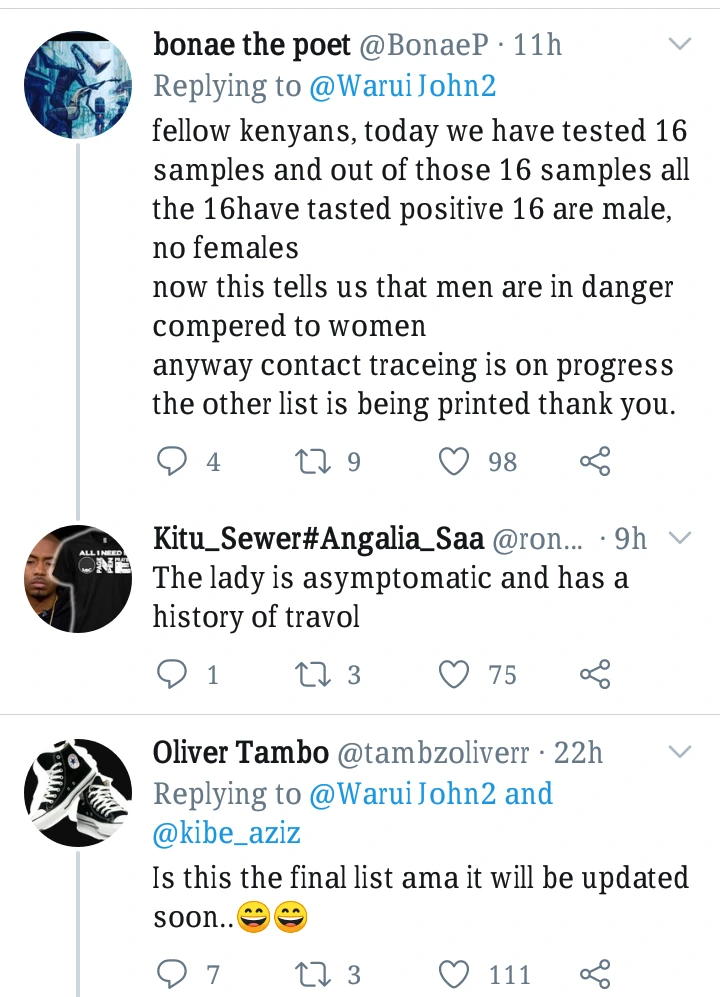 What's your opinion? Share and follow my timeline for more interesting articles