PHOTONEWS: As Tinubu/Dogara Presidential Campaign Vehicle Go Live in Gombe
Select Language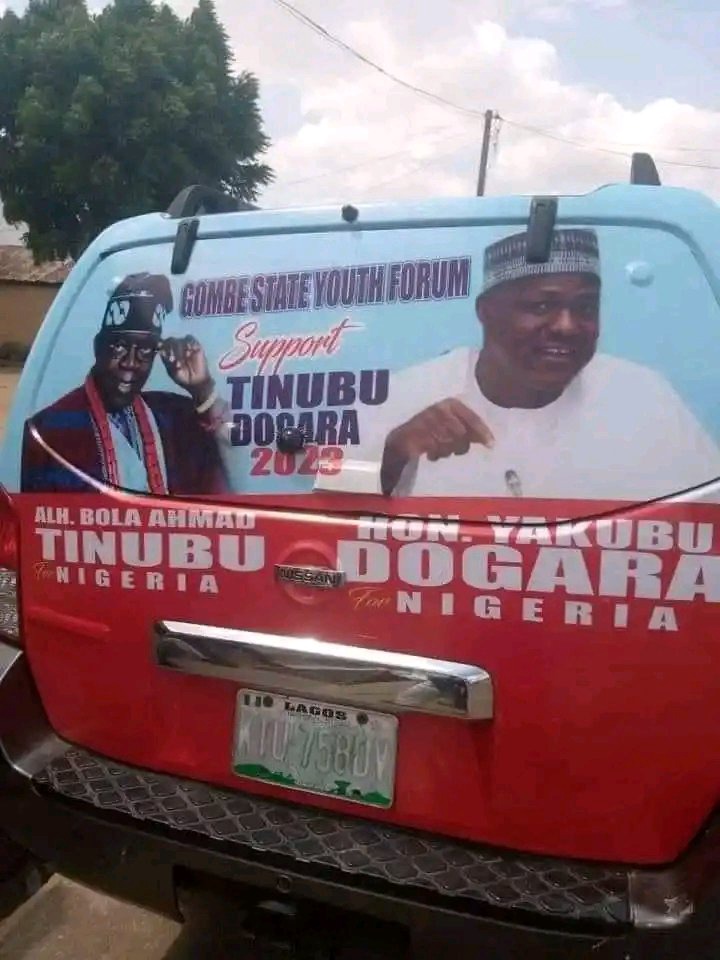 It's no longer news for the watchers of Nigeria's political scene that the former speaker of the House of Representatives, representing Bogoro/Dass/Tafawa Balewa Federal Constituency Bauchi State, Honourable Yakubu Dogara had returned to the ruling All Progressive Congress APC.
What's breaking news is how the Tinubu, Dogara 2023 branded campaign vehicles surfaces in gombe state.
Recalls, many political watchers thought Dogara's recent defection to the APC, might not be unconnected with the forthcoming presidential election.
However, it might be true that his defection is connected to Tinubu's Presidential ambition as a campaign poster of the duo pop up somewhere in the North.
A branded campaign vehicle was spotted in Gombe State with Tinubu as the President while Dogara as his running mate.
Although, both parties have disassociated themselves from the 2023 Presidential Election campaign there is a strong indication that both might run together in 2023.