Aba Made Products Shines in Arab, Europe Markets
Select Language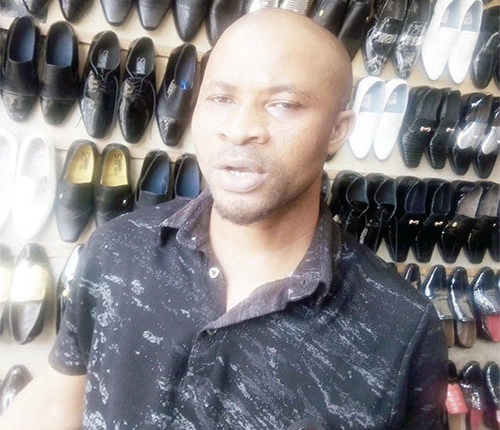 NSUKKA  – Products manufactured in Aba, the commercial hub of Abia State such as corporate shoes, safety shoes, military and para-military booths, leather bags and clothes seem to be competing favourably in Arab and European countries, just as the newly completed Automated Shoe Factory built by the Abia State Government under the watch of Governor Okezie Ikpeazu appears ready for test run in September 2020.
Recall that Google and other world class organisations visited Aba in 2019 with a view to key Aba business moguls and other manufacturers in the area to the global market via the internet and other business contacts globally.
It was a partnership programme between the state government and Google known as Google SME Community Launch.
This venture is a platform that provides Google ICT backbone to support small businesses. The intention was to give SMEs global visibility through free internet support facilities.
The initiative demonstrated Google's global commitment to the growth and development of SMEs across the world. The two countries selected in Africa inlude; Kenya and Nigeria for the pilot project.
Three cities of Aba, Lagos and Kaduna were selected for Nigeria.
The programme afforded free training for youths in Abia State. Google Certified Internet Programmers were expected to work in different business clusters in Aba to train small business owners on the use of digital platforms to expand the scope of their businesses.
Expectedly, the programme will establish 20 Google based internet platforms in strategic locations in Aba to provide free internet services to business clusters.
The programme does not only serve as a boost to the soaring status of Abia as an SME hub, but a reflection of the state's track record in exploring development partnerships.
Beyond exploration of Google opportunities for Aba made products, Governor Ikpeazu in the last five years concentrated developmental projects, training and retraining of manufacturers, meeting development banks, offered loans to business and manufacturers, construction of entry and exit roads within commercial areas such as Arriara International Market and others to lay foundation for businesses beyond Aba.
The road from Brass junction (Aba-Owerri Road), to Arriara International Market to Port Harcourt-Enugu Express road with other roads within the area were constructed by the Governor to ensure hitch free business activities in the area.
It was part of the government business to ensure that Aba remains the hub of business activities in Nigeria and it's products acceptable beyond Nigeria.
As part of its determination to launch Aba products beyond Nigeria, the Government of Abia State provided leadership and introduced some Aba manufacturers to China, South Africa and other countries of the world to ensure improved manufacturing skills.
These compelling business activities by Government of Abia State, Aba residents and other global concerns for made in Aba products seemed to have prompted the acceptance for goods made in Aba.
The penetration of Aba made products in the global markets may have also accounted for why shoe manufacturers, dealers and other business moguls told DAILY INDEPENDENT that they are proud of made in Aba products as they sale and export products to Dubai and European countries.
Mrs Vivian Chukwunyelum, speaking with our correspondent said: "I sell Aba shoes and I have been in this business more than eleven years. Most dealers who sell shoes in developed cities like Lagos, Abuja, Kaduna, Kano, Cameroun, Dubai, UK and many other countries buy them in large quantities from us.
"We have all kinds of shoes with different qualities depending on how much you can afford. The shoes you buy from us at the cost of N2000 for a pair of shoes, the same design, quality you can buy at the cost of N8000 or more elsewhere depending on your location. So Aba shoes are of good quality.
"Shoe business is something you can start with little money. The era of shying away from our products is gone. I am happy that shoe manufacturers in Aba have started stamping their shoes; made in Aba and these products are clean. Government has done its best in the circumstances.
"The roads are good, crime rate has reduced because everybody is busy, government has sustained it's campaign for made in Aba products and people have accepted our products.
Also speaking with Onyekachi Asogu and he said: "I sell shoes in Arriara International Market. I deal with all kinds of shoes including corporate and safety shoes depending on the design and quality. Our shoes are affordable and of different classes too. We really want Government to help in setting standards.
"Our target is to take over the shoe market globally. We need quality machines, original gum, chemical, heating, cooling and bidding machines. Meanwhile, shoe dealers globally buy and resale Aba made shoes in their countries. The implication is that we can dominate the shoe market globally if we have the right equipment and environment to do this business.