Billionaire Kidnapper, Evans Sentenced to Death by Hanging
Select Language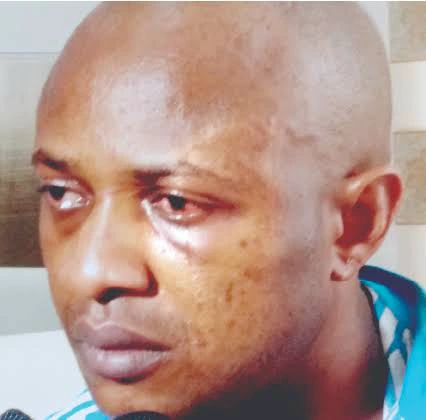 Justice At Last Billionaire King of All Kidnappers, Evans Will Die by Hanging, See What Happened Next After His Execution Date Went Viral
Kidnap kingpin, Chukwudubem Onwuamadike, popularly known as Evans, may get a life imprisonment or death penalty sentence.
This is because Lagos State Governor, Akinwunmi Ambode, has signed the state kidnapping prohibition bill, 2016 into law.
The law prescribes life imprisonment or death penalty for the offence of kidnapping and forceful extortion in the state.
It applies to kidnappers whose victims die in their custody, and life imprisonment for the act of kidnapping.
The Lagos State House of Assembly passed the bill on January 5.
"This law imposes a penalty of life imprisonment for kidnapping for ransom.
Evans Will Die by Hanging, See What Happened Next After His Execution Date Went Viral
The law stipulates that, where a victim dies in the course of kidnapping, the suspect is liable on conviction to death.
"Security is of utmost importance to our administration, and we are confident that this law will serve as a deterrent to anybody who may desire to engage in this wicked act within the boundaries of Lagos State.
"Our justice system will be required to execute this law in absolute and make sure that any criminal caught faces the full wrath of the law," Ambode said.