Just In: Reno Omokri Advices Buhari To Start Packing From Aso Rock
Select Language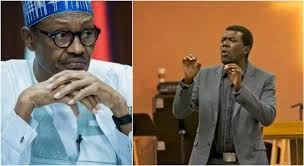 Reno Omokri, a former new media aide to former Nigeria President, Goodluck Jonathan, has taking to his account on the microblogging site, Twitter, to urge President Muhammadu Buhari to vacate his position and leave Aso Rock Villa if he cannot do anything to end insecurity in Nigeria.
According to the book writer in post on his Twitter on Monday, August 17, repeated meetings cannot end insecurity in the country, 'only action can'.
Omokri challenged President Buhari to stop endless meetings and act with result on the issues of insecurity in the nation.
He tweeted; "Dear General @MBuhari, Meetings cannot end the insecurity in Nigeria. Only action can. Stop these endless meetings. Start doing something. And if you can't do something, then start packing from Aso Rock. May we never have your kind again in Aso Rock!."