School Reopening: All Ghana Tertiary Institutions On Compulsory Resumption Aug 24th
Select Language
The Ghanaian President on Sunday 16th of August announced the reopening of tertiary institutions in the country which were shut down on the 16th of March after the country experienced its first two Coronavirus cases.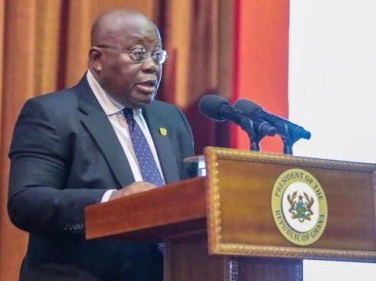 President Nana Addo Dankwa Akufo-Addo said that all Universities would reopen on the 24th of August, and he said the government would do its best to ensure the safe resumption of students. The President assured students that schools would be disinfected and properly equipped with necessary protective apparels and equipments, and Universities which already have hospitals will also have isolation centers for any emergency Coronavirus case.
In his address, he strictly warned against
-Mass gatherings in Universities
-Sporting activities
-Religious activities
This implies that
There will be not departmental meetings of any sort in Universities.
All students are expected to put on their face masks before entry into school.
Students should not be seen walking in groups.
Footballers and basketballers in Universities should abort the idea of returning to their various sporting arenas any sooner.
5- a side games may be allowed by school authorities.
Campus fellowships are temporarily suspended until the government lifts ban on religious activities on campus
Students are only supposed to gather when they have lectures, which should take place in designated halls, and social distancing would be observed.
The University authority are to ensure that
Provision for washing of hands is made at several entry points into the school.
All Covid-19 guidelines and protocols are observed by students and lecturers.
Every lecture hall should have temperature checkpoints and quality hand sanitizers to ensure safety of students