GOSSIP: Nigerian Youths Trolled As 25years Old Colonel Leads Mali Revolution
Select Language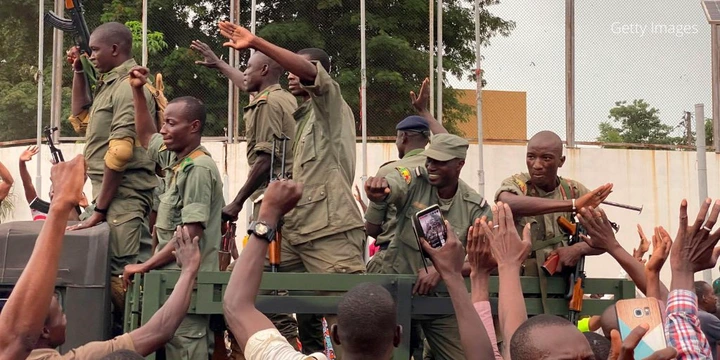 Comments such as "While Nigerian Youths are watching BBNaija", "our own is to insult politicians on Facebook", "Where are the social media worriors, come see real action" has flooded social media as A group of Mali soldiers celebrate in Bamako after President Keita was toppled from power. Photo courtesy.
25-year-old Colonel Malick Diaw is the man who led the coup that overthrew Mali's President Ibrahim Boubacar Keita, his Government and Parliament from power.
No 25 year old person can attain the rank of Colonel in any military establishment in the world but for Col Diaw, he managed to attain this since he joined the military at eight years old as a child soldier.
He is the Deputy Head of the Kati military division.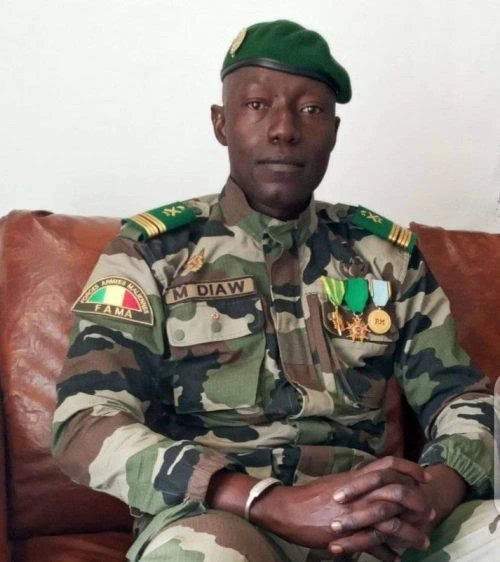 Colonel Malick Diaw. Photo courtesy
On 18 August 2020, elements of the Malian Armed Forces began a mutiny.
Soldiers on pick-up trucks stormed the Soundiata military base in the town of Kati, where gunfire was exchanged before weapons were distributed from the armory and senior officers arrested.
Tanks and armored vehicles were seen on the town's streets, as well as military trucks heading for the capital, Bamako.
The soldiers detained several government officials including President Keïta who later the same day resigned and dissolved the government.
This is the country's second coup attempt in less than 10 years.
President Keïta resigned on 19 August per state TV reports, while also dissolving the government and parliament. "I want no blood to be spilled to keep me in power," he added.
Military leaders ordered closure of all border crossings and imposed a night-time curfew.
"As of today, 19 August 2020, all air and land borders are closed until further notice.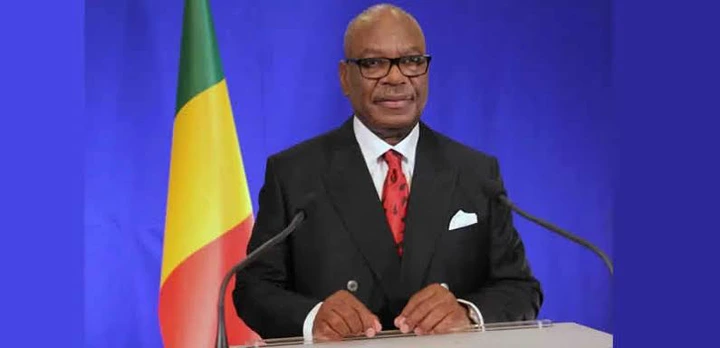 President Keita. Photo courtesy
A curfew is in place from 9pm to 5am [local time] until further notice," Col-Major Ismaël Wagué, Malian Air Force deputy chief of staff, said in a televised address.
He also invited to opposition groups for talks for fresh elections.