Mali Coup: Photos of Coup Commander Unmasked By NGstudents
Select Language
See Photo Of The Malian Col. Who Allegedly Led The Arrest Of The Country's President
Information is gradually surfacing on the political situation in Mali where the country's President Ibrahim Boubacar Keïta along with PM Boubou Cissé are being held at a military camp near the capital Bamako.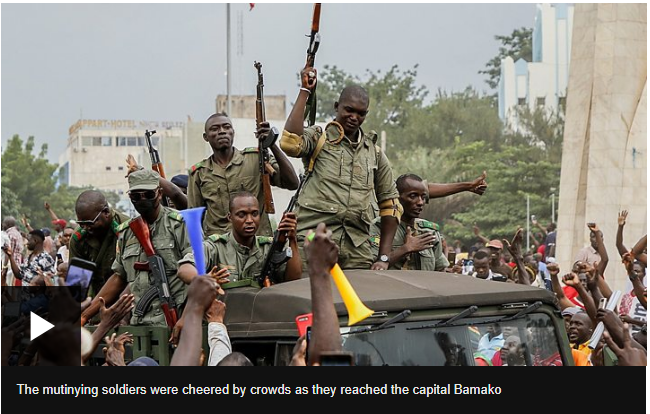 Recall that earlier on Tuesday, it was reported that the mutinying soldiers took control of the Kati camp.
Report has it that there has been anger among troops about pay and also over a continuing conflict with jihadists – as well as widespread discontent with President Keïta.
However Tuesday's mutiny and arrests have sparked international condemnation and it is hopeful that the AU along with the UN will soon rise up to the occasion to restore peace.
According to information, Col Diaw of the Malian Army is the one who allegedly led the arrest of the country's president, Ibrahim Boubacar and Prime Minister Boubou Cisse ostensibly to end the regime of incompetence and corruption in that country! See his photo below