2023 Presidency: Ndigbo Lagos Mobilizes For Actualisation of Igbo Presidency
Select Language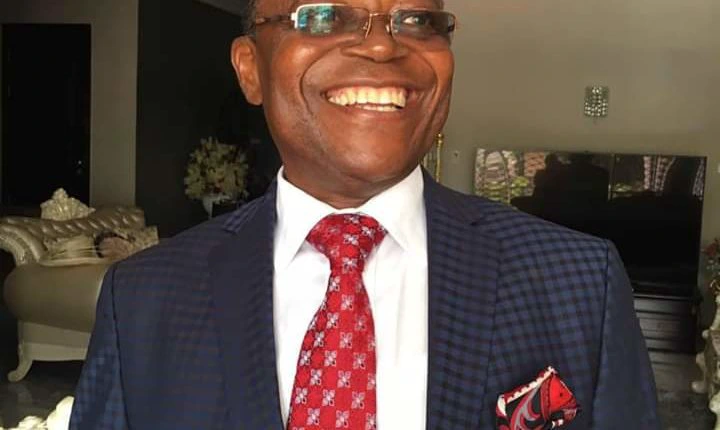 ABAKALIKI – Ahead of the 2023 general elections, an Igbo group identified as Ndigbo Lagos has stated that the southeast geo-po­litical zone should produce the next president of Nigeria.
The group maintained that this would foster equity, justice, and fair play.
In a press statement made available to Saturday INDE­PENDENT, Ndigbo Lagos explained that the generalisa­tion that the president should come from the Igbo land could be misleading, adding that it is apt to get the matter clear from conception.
The statement which was signed by Gen. Obi Abel Umahi (rtd), President General of the group noted that General Sani Abacha created six geopolitical zones in Nigeria namely South East, South West, South-South, North East, North West, and North Central to help stream­line the way the country was structured and for the purposes of using the zones as yardsticks towards ensuring equity, justice and fair play in the sharing and allocation of Nigerian econom­ic, political and social resources among the component parts of the country.
He stated that since the in­ception of the six geo-political zones, it has become a standard for component parts of each of the zones to lean on this ar­rangement in demanding for fair play in interactions for the allocation of resources.
Ndigbo Lagos, the umbrel­la body of the Igbo national­ity groups resident in Lagos desires to stand on this zone arrangement to make a point on 2023 Presidency that is of grave importance to south-east geo-political zone in particular and Nigeria in general.
Further, Gen. Umahi (rtd), said that as a background, it is pertinent to recall that following the long stretch of military rule that was almost completely dominated by the north as heads of government, it was generally felt that power should shift to the south, "Pre­paratory to their turn to civil rule in 1999, the then two major political parties (PDP and AD/ APP) chose their presidential candidates, namely Chiefs Olusegun Obasanjo and Olu Falaye respectively, from the South West.
"This opportunity was given to the South West for two major reasons, first power rotation to the south and secondly, as com­pensatory gestures arising from the tragic and toxic MKO Abiola's presidency saga.
"This power shift was to the south west geo-political zone and not referred to as "Yoruba Presidency.
"This clarification is import­ant because the fact that power shifted to the South West zone didn't open the doors to the Yorubas in North-Central geo-political zone (Kwara and Kogi) and those in South South zone (Edo North) to throw themselves into the ring in the contest. The reason is because the power shift or rotation was to South West as a geo-political zone."