Catholic Bishops Laments Increased Insecurity in South East
Select Language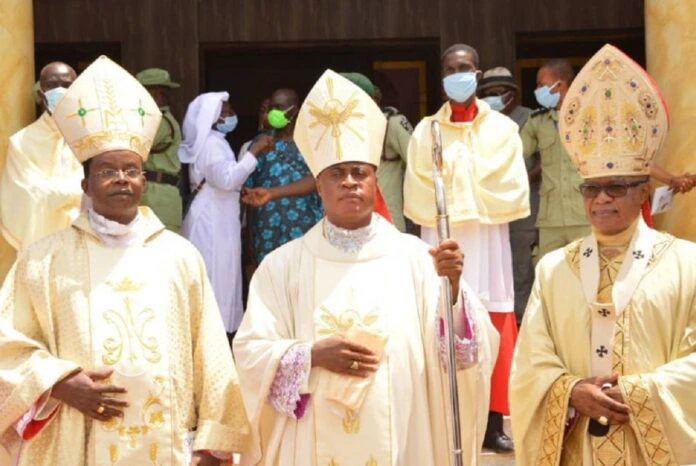 The Catholic bishops of Onitsha Province have decried the increasing level of insecurity in the South-East, a development said to have heightened fears and restiveness among the people, especially the youths.
The bishops, comprising the Archdiocese of Onitsha, the Dioceses of Enugu, Abakaliki, Awka, Nsukka, Nnewi, Awgu and Ekwulobia, stated this in a pastoral message issued at the end of its second plenary meeting held recently in Awka, Anambra State.
Titled 'Be courageous, I have conquered the world,' the message which lamented that the COVID-19 pandemic has heightened the level of insecurity in the region and in other parts of the country, charged the government at all levels and local leaders to take responsibility for safeguarding the life and property of their subjects.
"It appears that some persons with criminal intention used the period of the lockdown to stealthily move into the more remote parts of our province. Gun-carrying herders and other bandits are occupying many farmlands and forests, destroying crops, raping women, killing and kidnapping many persons.
It noted that the project of the "Forest Guards" embarked upon by some state governments in the South-East was a step in the right direction, warning that "a situation where the people are left to defend themselves will lead to a total breakdown of law and order."
Signed by Most Rev. Valerian Okeke, Archbishop of Onitsha and Most Rev. Hilary Okeke, Bishop of Nnewi, Chairman and Secretary, respectively, the pastoral message was read on Sunday in all parishes under the Province.