The Dwarf Pyramids of Enugu – Proof of Igbo Egypt Exodus
Select Language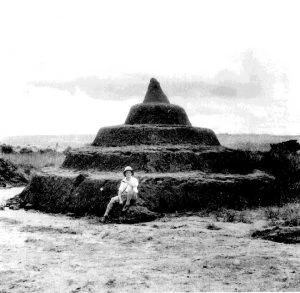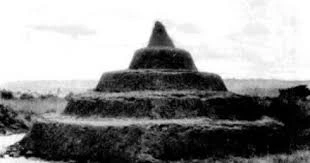 This ancient pyramids where built in Udi, Enugu state. It was first photographed by a British anthropologist, G.I. Jones who took pictures of the Nside pyramids in 1935. They are referred to as Nsude pyramids by the igbos.
He was building up an extraordinary photographic record of the old eastern region when he saw the the clay structure.
The pyramids bear resemblance to the step of pyramid of Saqqara, in Egypt constructed in 2648BC. More fascinating is the resemblance with the Nubian pyramids located miles away in the heart of the south east.
Evidence like this shows a piece of connection between the ancient Igbos and the Egyptians.
The first base section was 60ft. In circumference and 3ft. In height. The next stack was 45 ft. In circumference. Circular stacks continued, till it reached the top. The structures where temples for the God Ala/Ulo, who reside at the top of the structure. A stick was placed at the top to represent the god's residence. The structures were laid in groups of five parallel to each other. because it was built with mud like the Deffufa of Nubia.
They were built in Udi and probably would have been forgotten. This is because the structures where not preserved and were left to degrade over time. The story is not the same for the Nubian pyramids. It believed that somehow the black Africans specifically Igbos had some sort of civilization as opposed by the British.