Enugu Massacre: Uguwanyi Visits Murder Site Calls for Calm
Select Language
The incidents that happened today being 23rd of August was so bloody, that it took the intervention and presence of Enugu state governor to calm the whole thing down. His presence at the scene was highly welcome as people who have been in hiding for long hour after they heard shootings around the area. The neighborhood was in chaos as they were all running for their dear lives, when they heard gunshots in the air. That really made them to hide for safety. But as soon as they heard the governor is around, and that he came to visit them, in order to calm the whole thing down and also to resolve it. The all people living in that neighborhood all came out to welcome the beloved governor named Ifeanyi Ugwuanyi.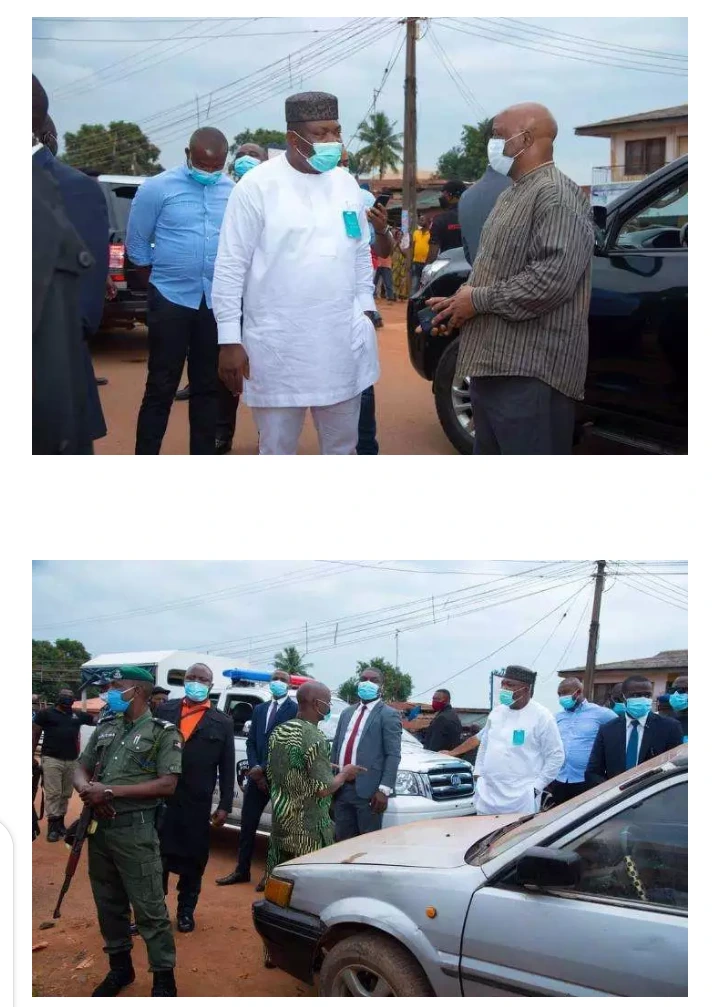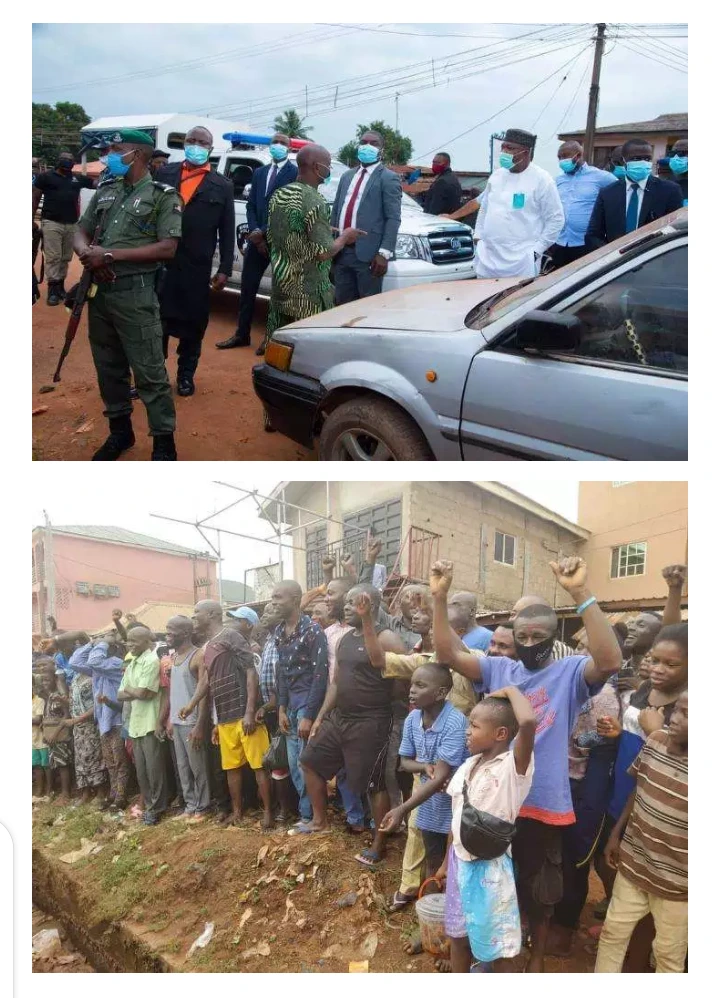 Reports has it that, some organized group were having their scheduled meeting. Which was classified as a threat to national peace. Some lead to the deployment of some security operatives, who invaded the meeting and made attempt to stop them from holding such gathering. It all turns bloody when the group members rebelled and protested.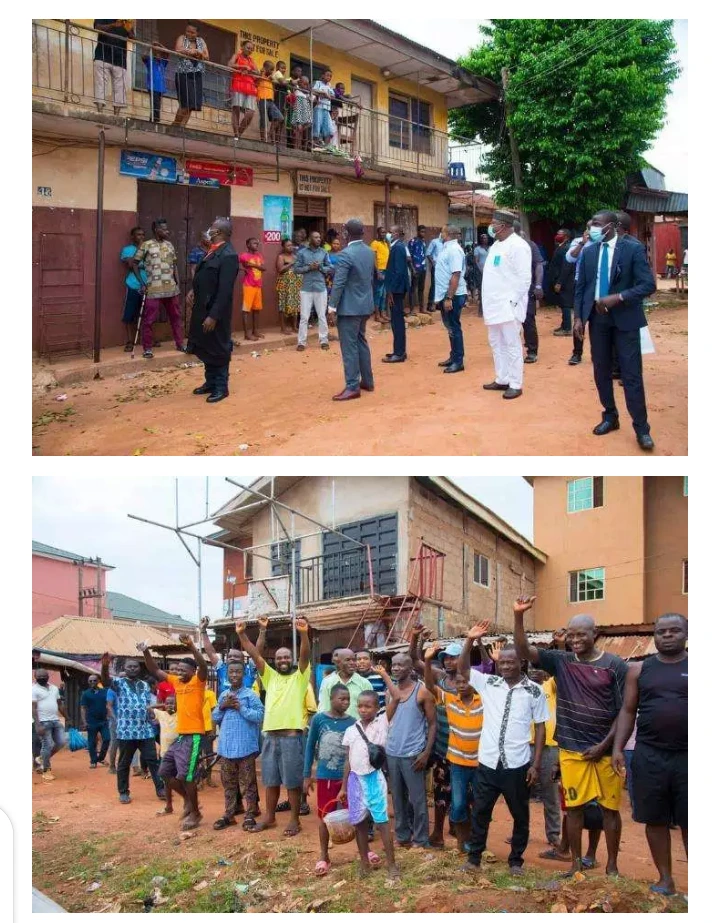 It took the visit of the state governor to bring back orderliness in the neighborhood. The governors visit shows that he cares for the lives of his people and that he truly wants a peaceful atmosphere in the state. His visit attracted the attention all as he was cheerfully welcome by the people of Enugu state. Attached is the photos.