Donald Trump Parises CNN for The First Time in Years
Select Language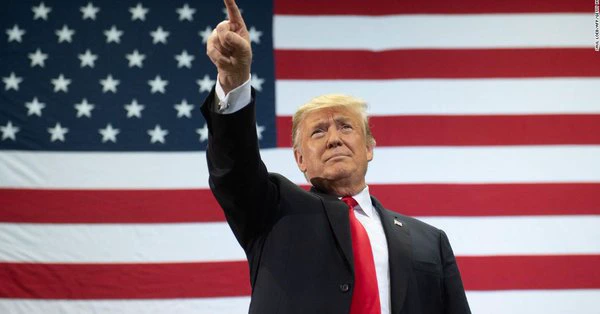 The United States President, Donald Trump, has appreciated the management of Cable News Network(CNN) for covering the Republican Convention, which started on Monday.
Trump is billed to contest the presidential seat with former Vice-President, Joe Biden, at the November 3rd election.
Trump had criticised the news organisation in a series of tweets.
He claimed that CNN, an American-based media house, conveyed fake news against his administration.
But, in a tweet on Tuesday, he praised the media platform.
"Very appreciative that @CNN covered the vast majority of the Republican Convention last night.
"That was really good for CNN, while at the same time being good for our Country. Thank you!," Trump tweeted.
At the Republican party convention, Trump's son, Eric, urged Americans to vote for his father, so as to protect their faith in God.
He also claimed that the Democrats were hiding under the rioting in the country to score cheap political points.
"People of faith are under attack; you are not allowed to go to church.
"But mass chaos in the street gets a pass; it's almost like this election is shaping up to be church, work and school versus rioting, looting and vandalism, or in the words of Biden and the Democrats- peaceful protesting," he said on Monday night.