Enugu Massacre: Thousands Troop Out in Aba, Onitsha To Protest Killings
Select Language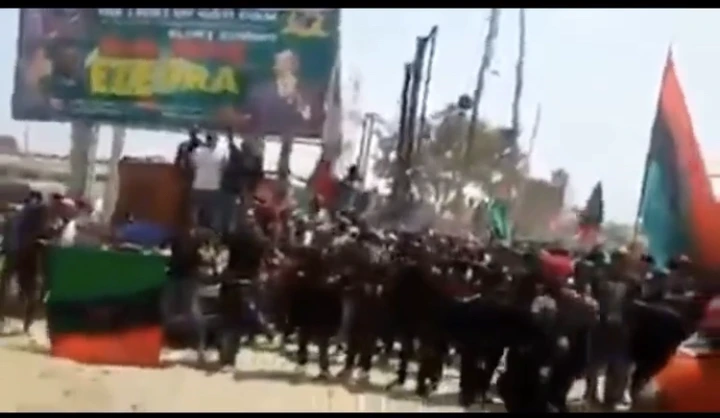 Thousands of angry members of the Indigenous People of Biafra (IPOB), have taken to the streets of Aba and Onitsha to protest Sunday's killing of the colleagues in Emene, a suburb of Enugu.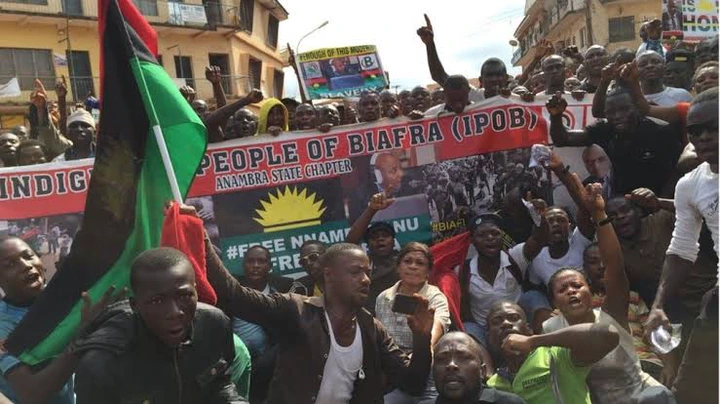 According to findings, the 'solidarity march' (as it is termed) by IPOB members in Aba, Abia State and Onitsha, Anambra was by the order of the supreme leader of the group, Mazi Nnamdi Kanu.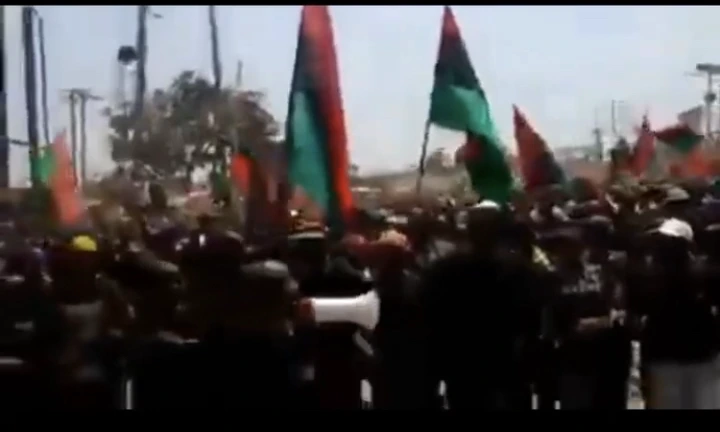 The mammoth crowd who had gathered for the solidarity march were dressed in their famous red/black/green attires. Some can be heard saying "we must go" while singing and chanting several battle songs.
Major roads were blocked by the massive protesters in these two biggest commercial cities in the eastern part of Nigeria.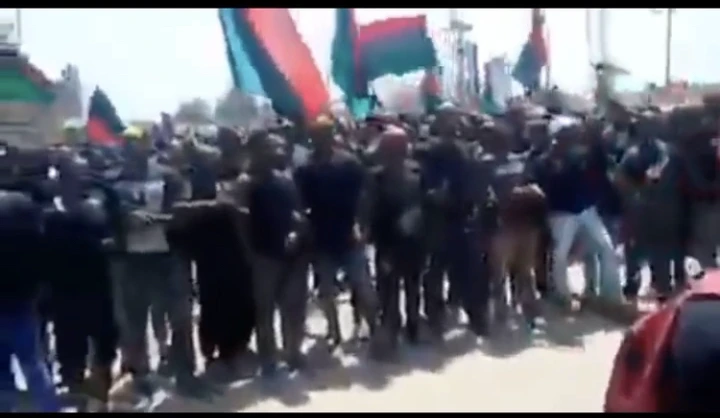 It will be recalled that on Sunday morning, there was a face-off between several IPOB members holding a meeting in a school at Emene and some security officials, where no fewer than four persons lost their lives.