Important Update For All NPOWER Registered Candidates
Select Language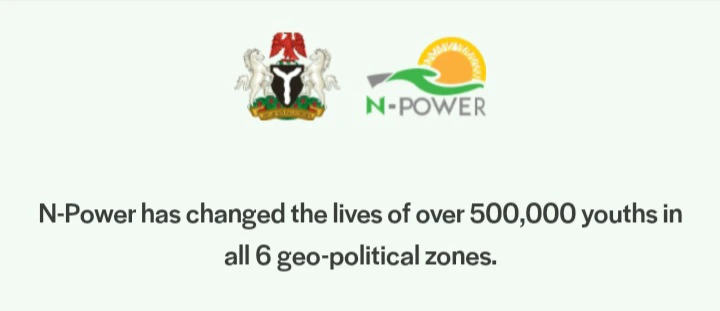 Npower is a program launched by the Federal government to create employment and to empower the Youths of this country.
Since its inception, alot of people has been empowered and many has benefited from the program.
This will be the second phase of the program, so people are advised to follow the below instructions inorder not to miss the opportunity.
Alot of people are not aware that emails has been sent to them on their inbox.
Many people have have registered for the Npower program but most haven't received any confirmation message on their inbox.
Many registered for the program but didn't get any confirmation email to prove that their application has been received due to the massive number of people that were registering and server being busy.
But now they have started sending emails to applicant whose applications were received and accepted.
So its advisable for everyone who have registered for this year program to go now and check their Emails because confirmations has been sent to them.
* Once you Open your mail box, you will see this on your inbox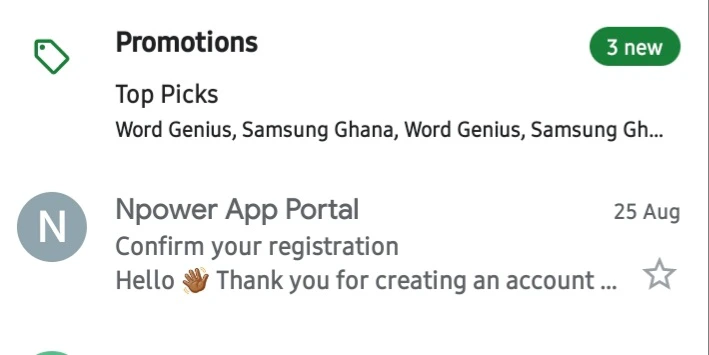 * Click the Npower App Portal, then you will now see this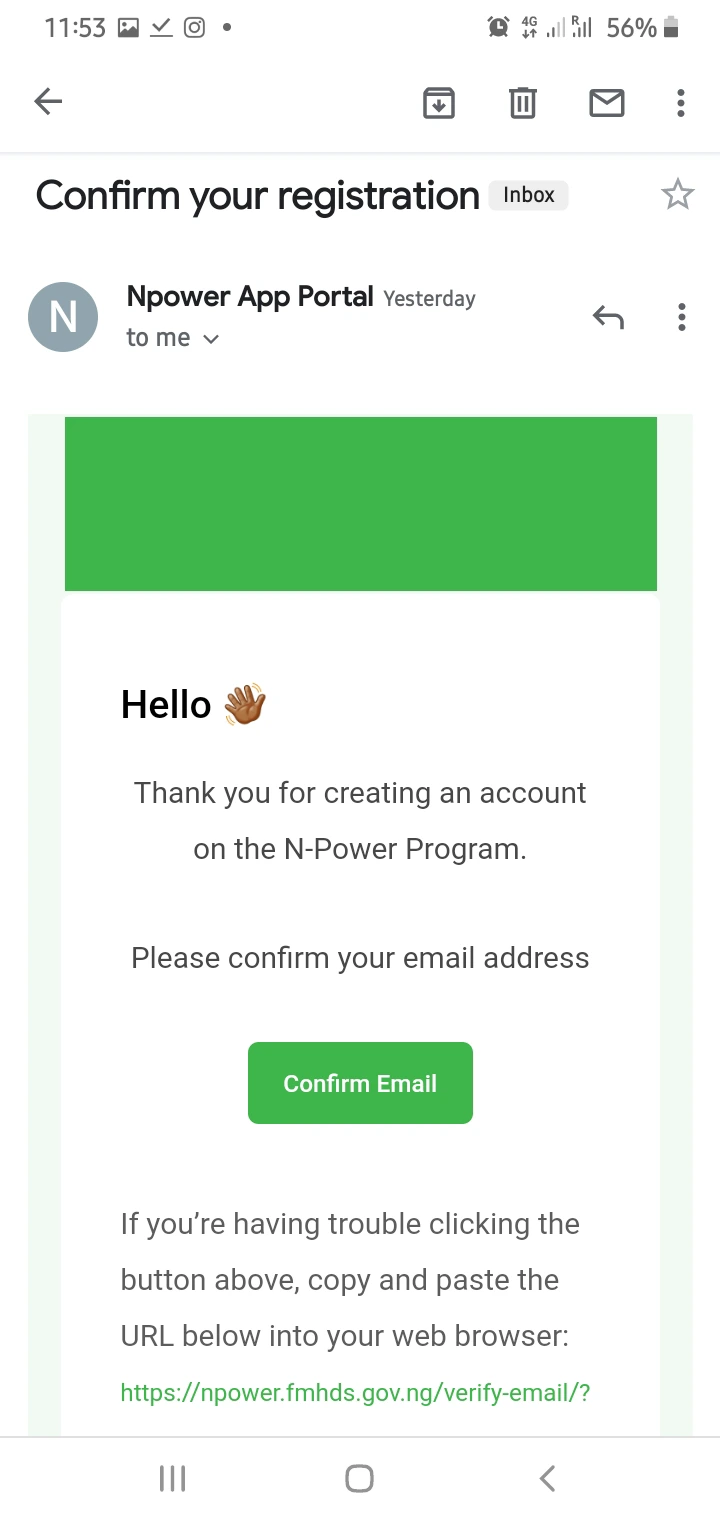 " Picture Used for Illustrative purpose "
*Just Click on the Confirm Email, it will now take you to the website.
Then next thing to do is for you to start preparing for the Npower test because it may come up anytime.