AT LAST: President Buhari Acknowledges Nigerian Born Canada Minister of Justice
Select Language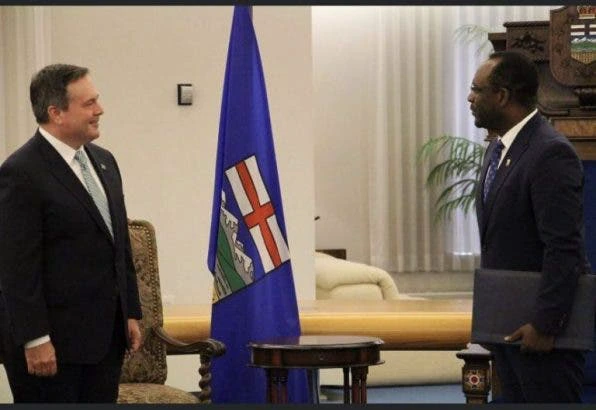 President Muhammadu Buhari has described the appointment of Nigeria-born Kelechi (Kaycee) Madu, as Minister of Justice and Solicitor General for the Government of Alberta, in Canada as laudable.
The president's reaction is contained in a statement on Thursday by Femi Adesina, Special Adviser to the President (Media and Publicity) in Abuja where Buhari congratulated Madu for the feat.
As previously reported by Naija News, Madu revealed on his LinkedIn account that he has been appointed minister of justice and solicitor general of the Province of Alberta in Canada and vowed to ensure that everyone in Alberta has equal access to justice.
Madu makes history as the first African born provincial Minister in Canadian history and is also the Provincial Secretary and Keeper of the Great Seal of the Province of Alberta.
Buhari in his reaction congratulated Madu and described the feat as an example that Nigerians can distinguish themselves anywhere they find themselves.
He also urged Nigerians to remain, good ambassadors of their country, wherever they find themselves in the world.