School Reopening: How FG Plans to Use Delay Tactics To Postpone Resumption To 2021
Select Language
Following the closure of schools in march 2020 many speculations and rumours have been on going that school is resuming soonest.
But that is not the case now as there has been an underground plans bt FG, VCs, NUC to postpone resumption to January 2021.
This has been revealed by the calender amendment committee of Usman Danfodio University giving them 8 weeks deadline to prepare for just an academic calendar which the time frame is too wide and unrealistic. The above circular states that :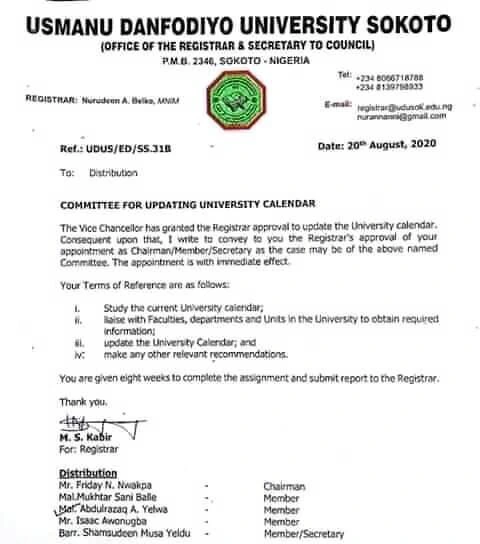 The vice chancellor has granted the registrar approval to update the university calender. Consequent upon that i write to convey to you the registrar's approval of your appointment as chairman/member/secretary as the case may be of the above mentioned committee.
8 weeks from new is November 2020 which is the last academic month of the year and it has it that no serious lecture or academic activity takes place and from the outcome of meetings information has it that the 2020/2021 academic session will be cancelled and it will be a new session. What is your take on this issue on ground as rumours are now becoming reality?