Trade War: US Adds Additional 24 Chinese Companies to Sanction List
Select Language
The U.S. government has added two dozen Chinese companies and associated individuals to a government sanction list that blocks them from buying American products, citing their involvement in the construction of artificial islands in the disputed South China Sea.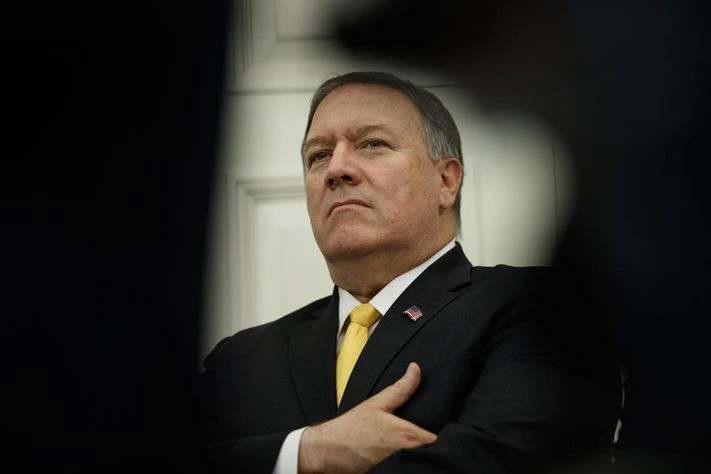 KEY FACTS
The Commerce Department added 24 Chinese state-owned enterprises to its "Entity List," including several subsidiaries of China Communications Construction Company, a move that allows it to block the export of U.S. goods and materials to them.
The Commerce Department said in a statement that the companies "enabled China to construct and militarize disputed outposts in the South China Sea."
In a separate statement, the State Department announced that it would begin imposing visa restrictions on Chinese citizens "responsible for, or complicit in, either the large-scale reclamation, construction, or militarization of disputed outposts in the South China Sea."
The restrictions are the latest in a series of actions by the Trump administration, targeting Chinese entities, which has included similar action against the likes of Huawei, ZTE, Tencent and ByteDance.
Washington has repeatedly dismissed China's claims across much of the South China Sea as "completely unlawful," and in July two U.S. Navy aircraft carrier groups had conducted joint naval exercises, evoking a strong reaction from China.
Crucial Quote
Announcing the sanctions, Secretary of State Mike Pompeo said, "Since 2013, the PRC has used its state-owned enterprises to dredge and reclaim more than 3,000 acres on disputed features in the South China Sea, destabilizing the region, trampling on the sovereign rights of its neighbors, and causing untold environmental devastation."
Key BackGround
Diplomatic and trade tensions between China and the U.S. have risen following the coronavirus pandemic, which the Trump administration has blamed on Beijing. Since then, Washington has moved to ban Chinese-owned social media platforms TikTok and WeChat from the United States, and placed sanctions on Chinese officials accusing them of human rights violations in Hong Kong and Xinjiang. The South China Sea has emerged as a military flashpoint between the two nations in recent years. China claims about 90% of the South China Sea, which sees about $3 trillion of trade pass through it each year. In 2016, an international tribunal in The Hague rejected China's claims of sovereignty over the waters, a ruling which Beijing has refused to abide by. To push back against China's unilateral seizure of the reefs and construction of military installations on the sea, the U.S. has in, recent years, increased what it refers to as freedom of navigation operations, in which its naval vessels sail near Chinese-held islands and other disputed territory in the sea.