School Reopening: See Mixed Reactions From Students Following Lagos Resumption Date
Select Language
As a way to reduce the spread of the fast killing COVID-19 pandemic in the country, the Federal Government has declared the closure of all all public places where people can be seen to gather, all over the country.
Public places like markets, primary schools, Secondary Schools, Universities, Polytechnics, Colleges and so on were closed down. This lockdown has been in effect since more than 5 months ago.
While some States were in total lockdown, some where in a partial one. The state which has the highest Records of infected people is Lagos State, followed by Abuja and the rest.
This made the lockdown observed in Lagos State different from that of other States in the country, it took a longer time than the rest States.
So, it came as a thing of shock as the Executive Governor of Lagos State, Governor Babajide Sanwo-Olu has announced the reopening of tertiary institutions in the State of Lagos.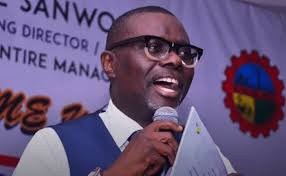 According to the tweet made by Channels TV, Gov. Sanwo-Olu has announced the reopening of tertiary institutions, which was said to be in effect starting from the 14th of September.
See the tweet below: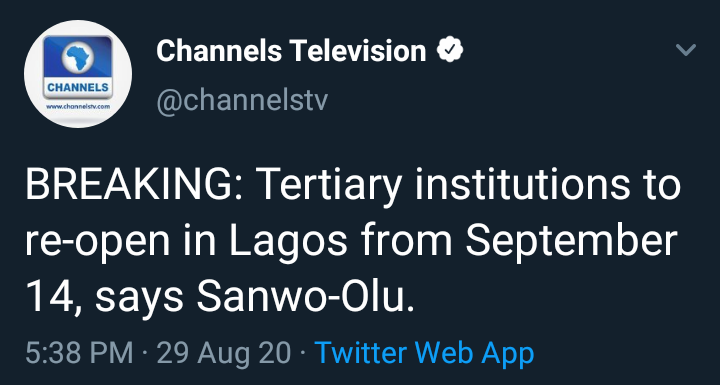 Channels TV tweeted:
"BREAKING: Tertiary institutions to re-open in Lagos from September 14, says Sanwo-Olu".
Lots of students have taken to their Twitter account to react to the tweet. Most students seems not to be ready for this at all.
Below are some of the comments gotten from students on the tweet.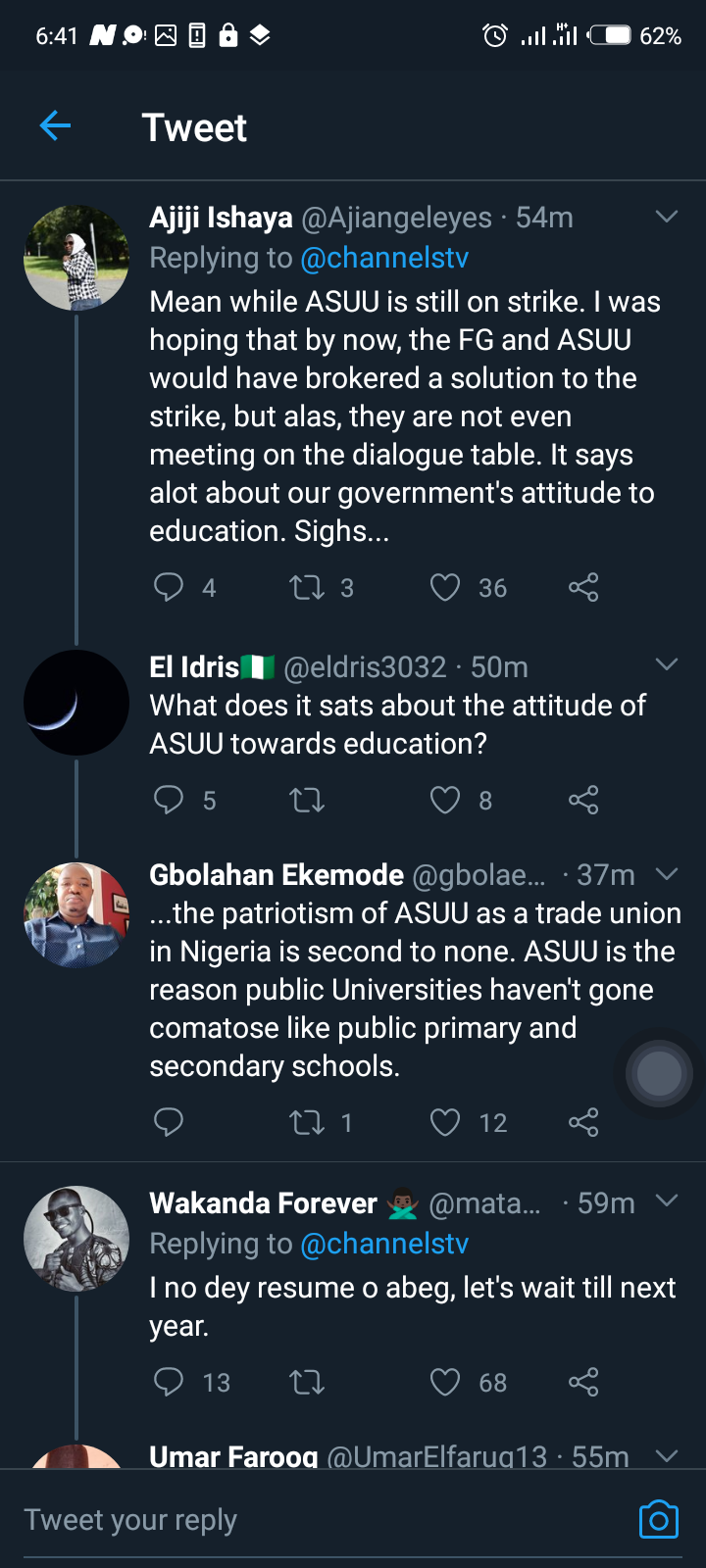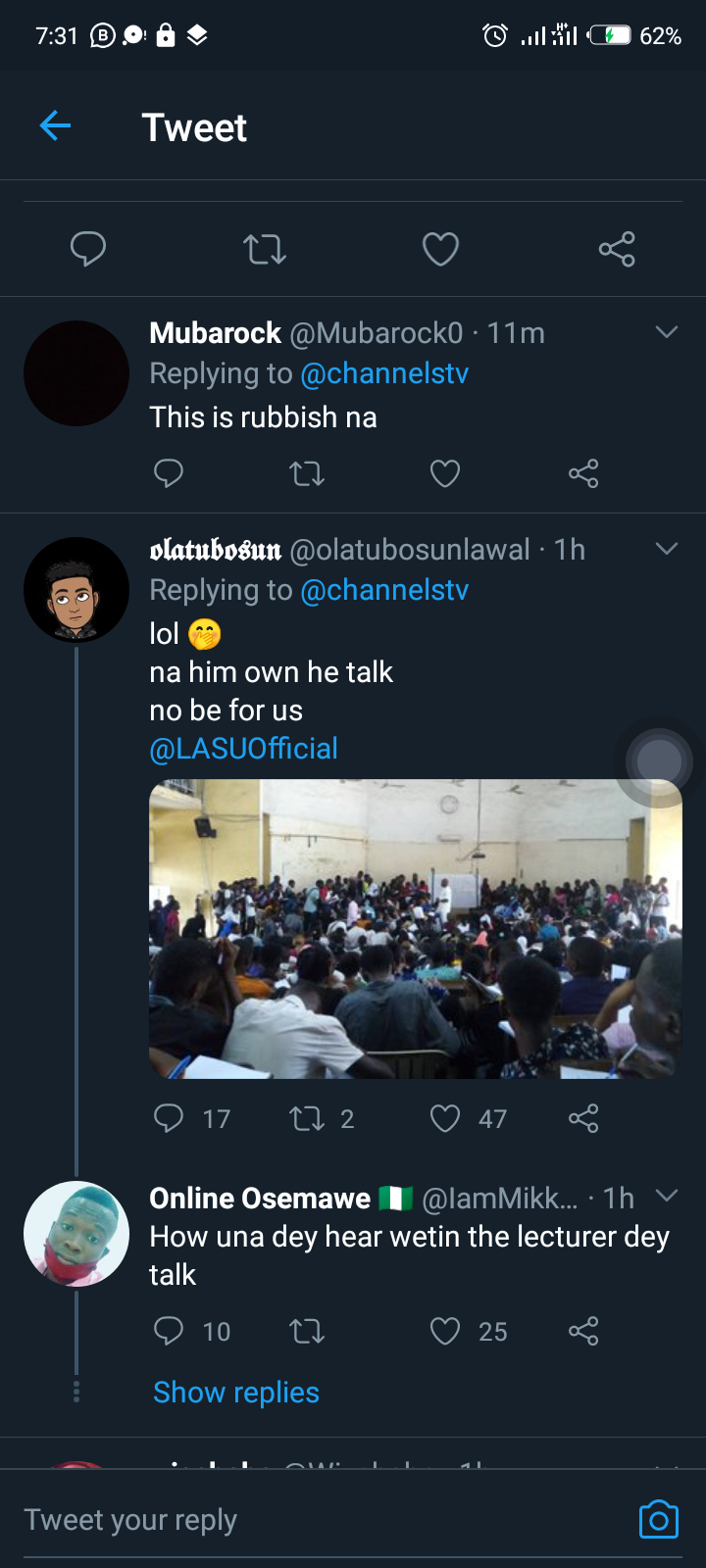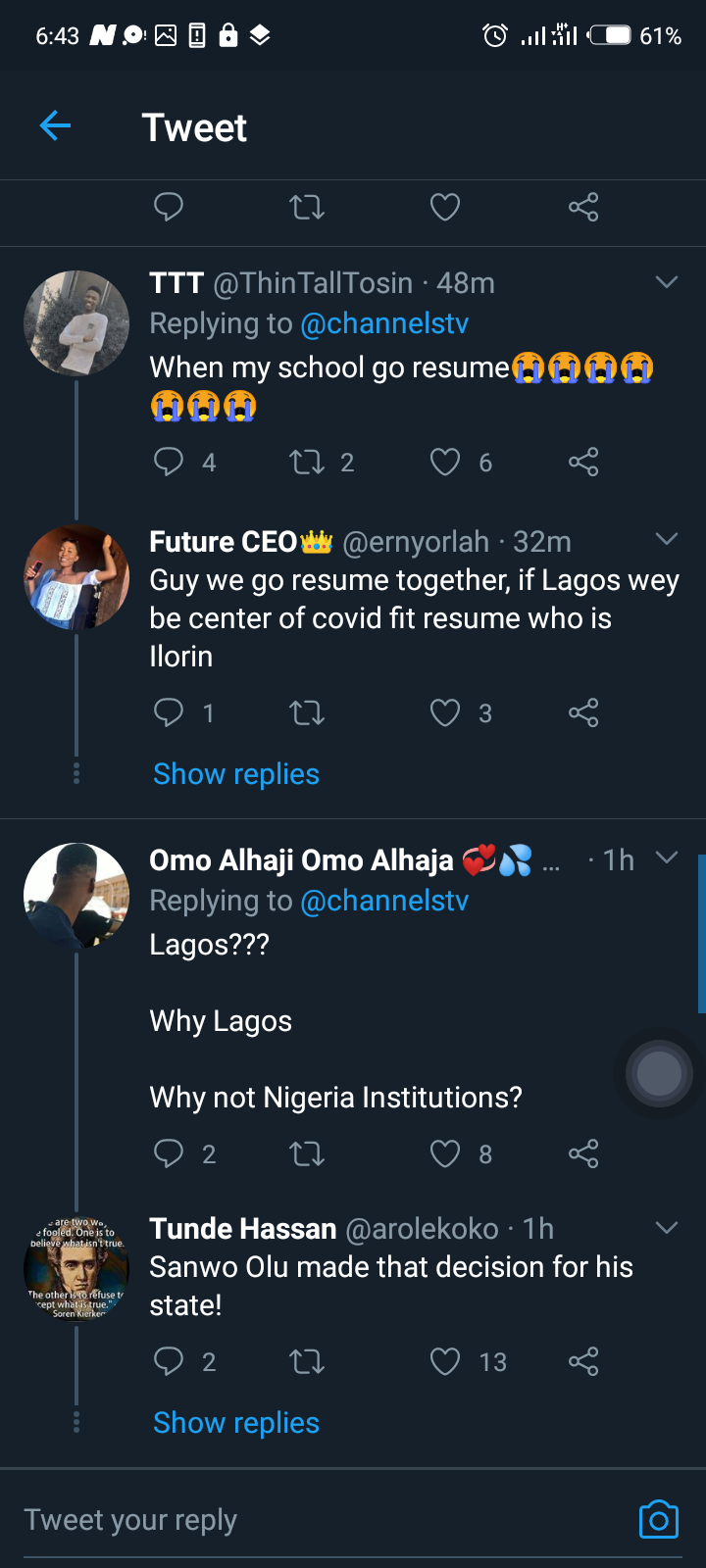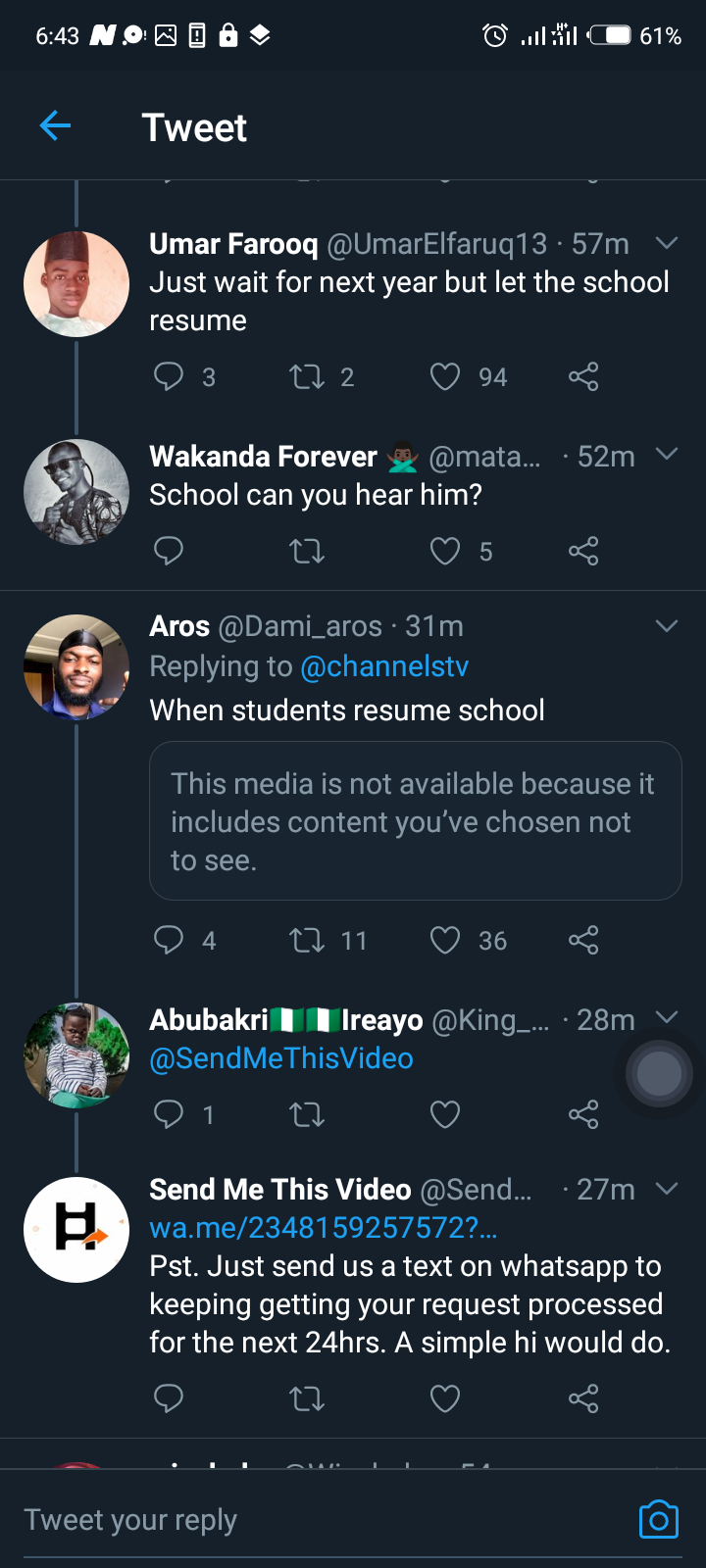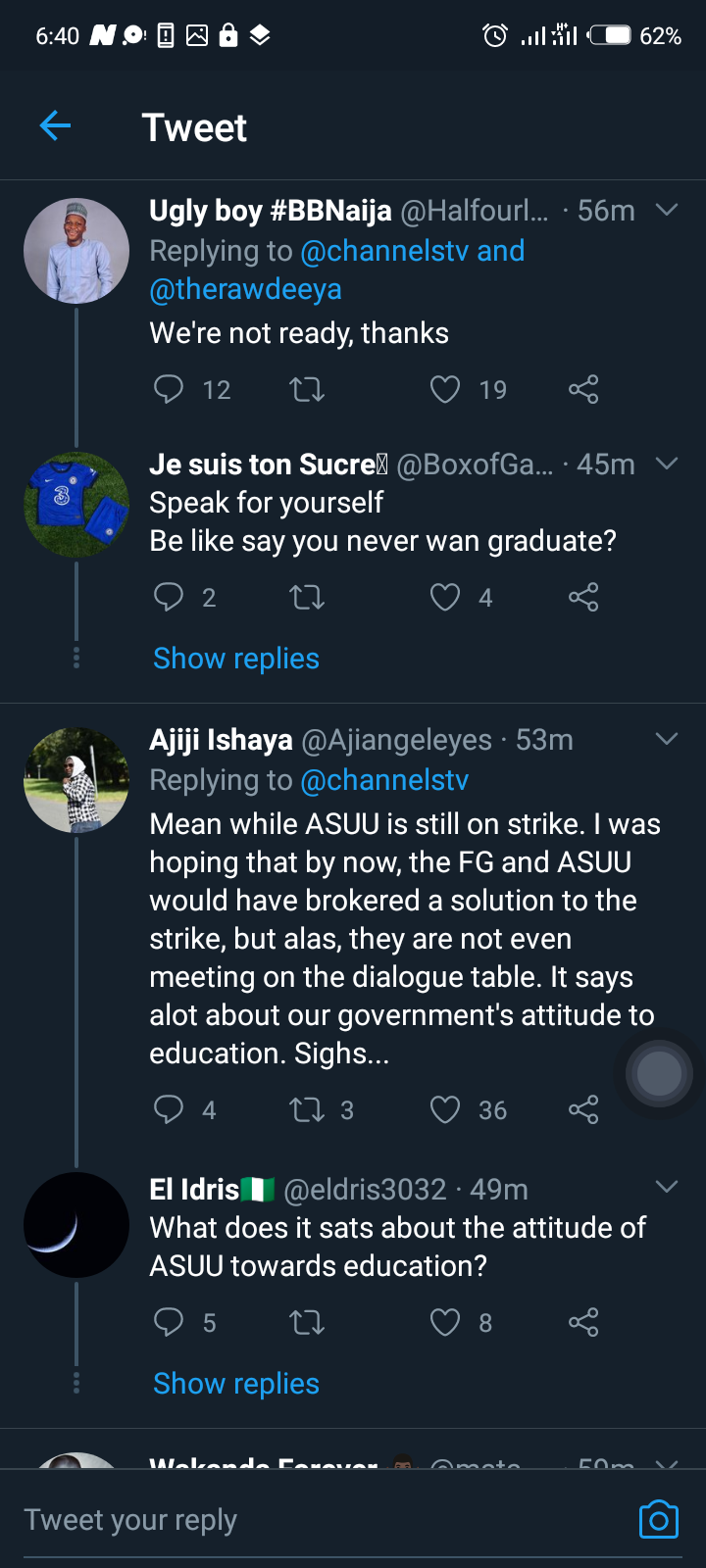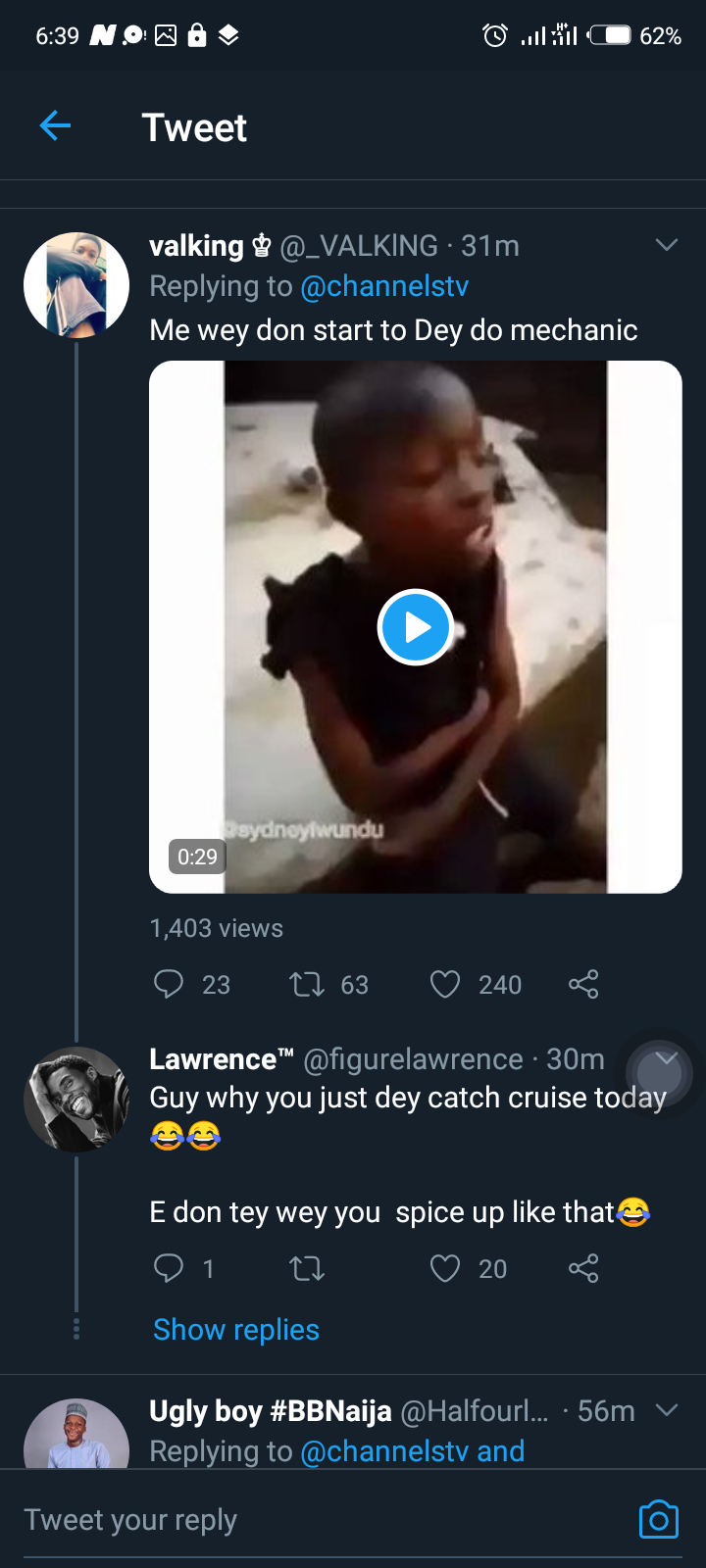 With these, we can conclude that students are not even ready to resume, students are angry. One of the students who seems to be angry with this commented as he said "this is rubbish na".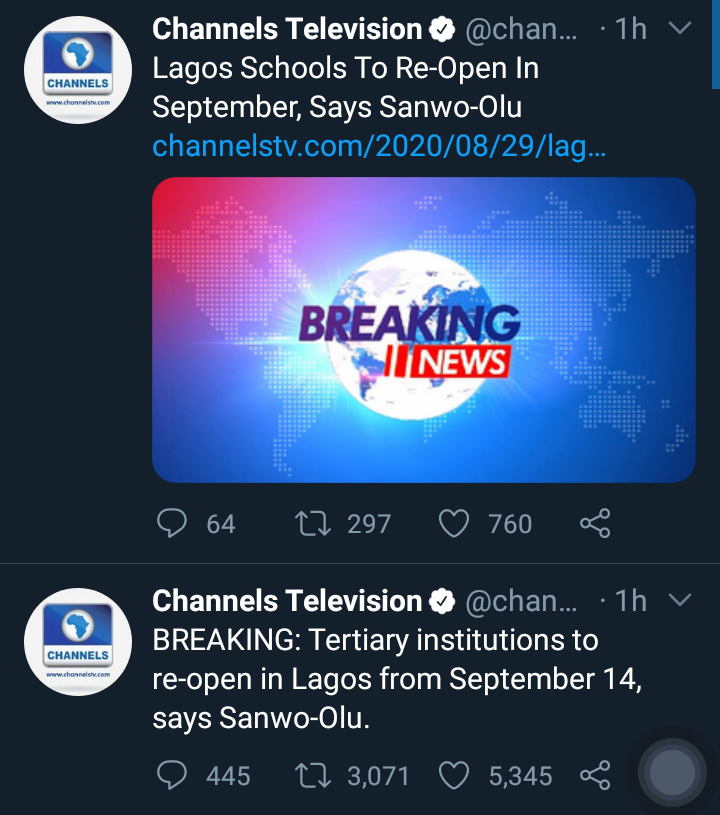 I don't understand why this is so oo. What exactly is happening? Why are students not interested in to resume back ti school?
Drop your comments below. Let's hear your thoughts on this?