Breaking: Another Gas Explosion Hits Lagos State
Select Language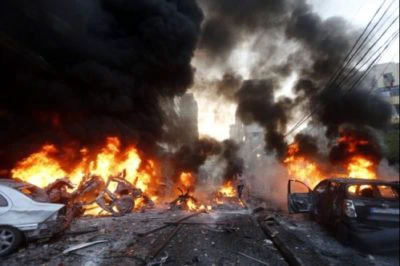 A gas explosion just occurred at Fagba area of Iju,Lagos.
According to eye witness account at about 7:20pm, a truck carrying loaded gas cylinders exploded around Fagba, Station bus-stop.
Fire is currently raging & some vehicles are affected. No access road from to Ishaga.
This has cause heavy traffic on Iju road from Agege.
No Fire service on ground.