Anambra Speaker Laments 'Terrible' State of Enugu-Onitsha Express Way
Select Language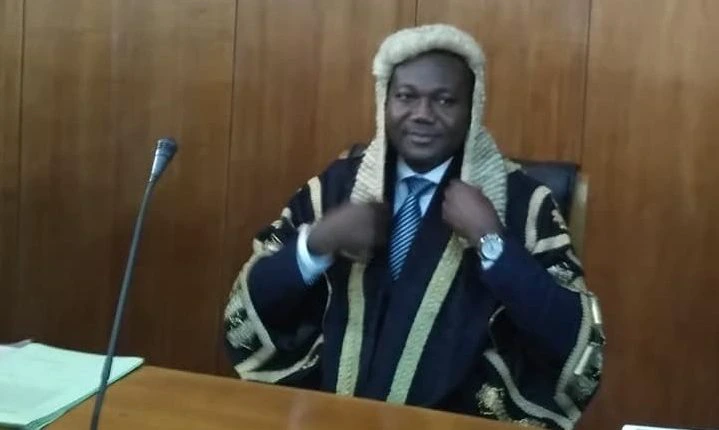 AWKA- The Speaker of Anambra State House of Assembly, Hon. Uche Okafor has said that the abandonment of the Enugu-Onitsha Expressway, which is being rehabilitated has exposed road users to more danger than ever.
It will be recalled that the House, last month called on President Muhammadu Buhari to order the contractors back to site.
This followed a resolution sponsored by Majority Leader and member representing Awka South 1 Constituency, Hon. Nnamdi Okafor.
Okafor in his Motion said that the Enugu-Onitsha expressway was a major highway that connected the South-West through the River Niger to the South-East, South-South, and Northern Nigeria through Benue and Kogi.
The road contract was awarded to Messrs Reynolds Construction Company (RCC) in November 2018 with a completion period of 42 months.
During the plenary yesterday Okafor worried that the contractors had yet to return to site even after the Federal Government eased lockdown on the COVID-19 pandemic.
He expressed concern over the present condition of the road which he described as a death trap'.
Addressing newsmen later in his office in Awka, Okafor noted that the apparent abandonment was causing unnecessary traffic congestion and has posed a nightmare to motorists.
He said: "The demarcations placed on the road by the contractors has caused a lot of inconveniences for road users."
"For example, between Awka and Abba Junction, which ordinarily will take five minutes, it is now taking more than 45 minutes."
"Just recently, Governor Willie Obiano called the Works Minister, Mr Babatunde Fashola to complain about the non return of the contractors back to site; to which the minister expressed surprise."
"That is to tell you that the governor has been mounting pressure on the FG to ensure they are back to sustain the good project that he attracted."
"The non completion of the road has adversely affected other roads. The Old road for instance which was designed for specified vehicles is now inundated by heavy trucks that ply on it on a daily basis,'' Okafor pointed out.
He, however, commended President Buhari for awarding the contract and other signature projects in the state and South East in general and called on the federal government to issue marching orders to the contractors to resume and assure speedy job delivery.