PHOTONEWS: See Pictures of 2 Dead Policemen in Oshiomole's Convoy Accident
Select Language
A policeman that died in the convoy accident that involved the convoy of former National Chairman of the APC, Adams Oshiomhole has been identified as Akoms Ability.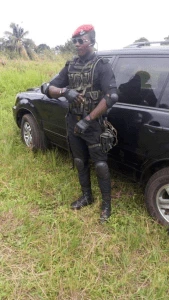 A friend took to social media to mourn the deceased policeman describing the death as very painful and unexpected.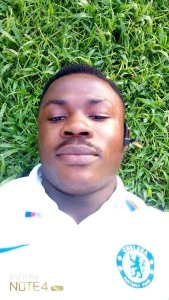 SAD News ….. Oh My God!
REST in PEACE ….. Akoms Ability
#No #Movement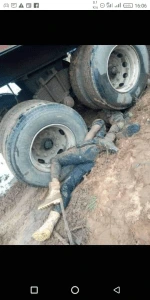 One of the police escort who died in #Oshimoles convoy yesterday is from Obollo Eke in Enugu State….
His name is #Nkemakolam #Ability….. He is a final year student of #IMT, 26years old and only son of his parents and a devoted Catholic.
He worked under Counter Terrorism unit #CTU police base 10 #Enugu.
He was attached to #Adams #Oshomole #Escort just last week and he died yesterday….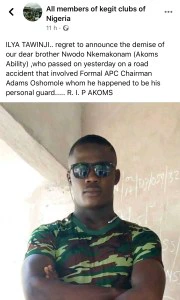 Immediately the accident happened #Oshiomole disappeared and our brother died….
May his soul rest in peace