Confusion as Two Names Emerges As Imo APC Senatorial Candidate
Select Language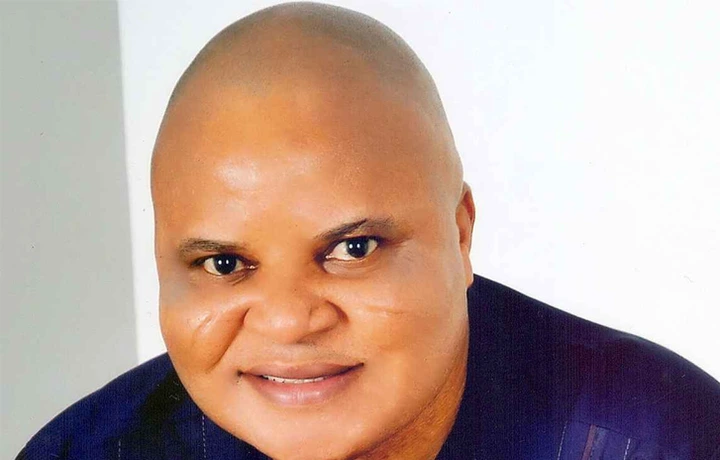 — Alleges Committee Was Influenced
Umar Gana, one.of the 7- member APC Primary Election Committee for Imo North senatorial by-election has alleged that the committee was compromised to produce a predetermined result.
Gana who was declared missing by Senator Siraju Basiru, chairman of the committee, alongside two others , also claimed that the poll he conducted in the absence of the Chairman and three others produced Senator Ifeanyi Araraume.
Gana who raised controversy in Imo State with his declaration, told Journalists in Abuja that the committee chairman and secretary of the committee had secret meetings with Governor Hope Uzodinma till 3.00 am on the on the eve of the poll, suggesting that the committee members were compromised to produce a particular candidate.
Giving his own account of what happened, Gana alleged that the three other committee members went secretary to meet with government house and meeting called by the chairman the previous day did not hold.
While stating the position of the governor that he has no preferred candidate for the IMO North senatorial by-election, Gana expressed about the true disposition of the governor.
"He ( Gov Uzodinma) said okay, go and conduct the elections, so as we were going, the governor called the chairman again and they entered this thing again and they did 'kus kus kus' like this, and he came out and said ok let us go, we reach our rooms and I said where are we going out for the field monitoring because we are not here to stay in the hotel, we have to go and see the field with our eyes.
" He said we are going around 9 o'clock, after 9 o'clock he said no, this town is very risky oh, they can kill. You know this year I'm going to make money so I can't throw my life away, I have to be very careful, but I said no, this thing is an election, where are we going to announce the result, are we going to announce it in the hotel, we can't be here, we have to go to the field. We have to go to the local government Headquaters of Okigwe to announce the result".
Gana who admitted that he wrote his own result in an approved results sheets, stressed that was important was that result was entered, adding the APC has acknowledged their report. He also maintained that any of the contestants can win the election fixed October 31st.